I am an avid reader always looking for new books to add to my reading list, I have read many great books over the years, but I am always on the hunt for more, I decided to search online for recommendations and come across a list of "12 Best Fiction Books Should Never Miss To Read." The list includes books from a variety of genres and time periods, and I am excited to see some titles that I have never heard of before.
So, I start to research each book on the list, reading reviews and summaries to get a sense of what they're about. I was particularly intrigued by a few of the titles and decided to order them online or check them out from the library.
As I start to read each book, I become engrossed in the stories and characters. Some of them make laugh, some make cry, and some leave feeling reflective and contemplative. By the time I finish the last book on the list, I feel a sense of accomplishment and satisfaction.
In this article, I will walk you through the 12 best Fiction Books you should never miss reading.
Why should you read?
Before we start with our list, we should have a clear view of why anyone should be reading.
Reading improves mental well-being.
It helps in increasing the power of the words.
It improves your thinking ability.
Reading improves your imagination.
It broadens your mind so that you can see beyond things.
Reading books can you a good communicator
It makes you feel more confident
Reading imparts moral value.
It fills you with knowledge.
It improves your overall personality.
There are varieties of book genres available in the market such as fiction, non-fiction, novel, narrative, biographies, poetics, thriller, humor, fantasies, etc.
Each of these genres has its quality and features. You can choose any of these books to read. Today in the modern era, where we have access to everything at just a finger click.
Reading and accessing online books is a delightful experience. Also, various apps provide an audiobook facility where you can listen to books peacefully. Here is the collection of my list of best fiction books for you.
Top 12 Fiction Reads.
1. The Fault In Our Stars. (Begnnier)
The Fault In Our Star is on top of our Top 12 Fiction stories that you should read. Even if you are not a bookworm you still might have heard about it.
With book adaptation, we have different movies you can watch.
This book is the perfect guide for you if you are a beginner and want to get the hang of the books.
Spoiler Alert!!!
Hazel Grace Lancaster a 16-year-old cancer patient, meets Gus Waters, a 17-year-old boy who was diagnosed with osteosarcoma that cost him losing his right left, and Isaac an eye cancer patient at the rehabilitation centre.
All three of them hit off, and eventually Hazel and Augustus both fell in love with each other. They both share mutual things in common and one being "An Imperial Affliction" by Peter Van Houten. They both embark on a journey to uncover an unanswered question in the Imperial Affliction.
The story gives an experience of how cancer patient deal with their loss and you have the perspective of a whole different thing.
I bet you will not story-turning the pages once you have started.
Preferred for:
This book is a complete package in terms of entertainment. It is full of comedy, adventure, drama, and emotions. Anyone can read this book, it equally interests grownups and kids.
Each chapter of this book is filled up with interesting turns and twists. This book is surely going to be your favorite one.
People who enjoy reading unique, but grounded stories must read this book at least once. Each chapter has a different storyline, which keeps you engaged in reading.
2. THE ROOM ON THE ROOF (Beginner)
Ruskin Bond is the author of this fiction book, the story revolves around a boy named Rusty, an orphaned teenager who was living with his English Guardian in Dehradun (India).
Rusty is an Anglo-Indian boy, who has nobody to call a family. This story describes the sadness and loneliness of a boy. His battles, with his emotions and life, are what gave him wings to fly. And when you start reading the novel, you will come across the emotions of a young lonely teenager.
The guardian imposed very harsh rules on him, frustrated by which Rusty ran away from home. far away from all the sad and lonely life, Rusty started living together with his Indian friends.
He discovered his happiness within the Indian culture. He was delighted by Hindu festivals, and therefore, the simple beautiful life of the Indian people. This tale represents the gorgeous bond of friendship and love.
Preferred for:
Highly recommended for people that have an interest in reading about the enthralling story of affection and friendship. Perfect for teens, this book goes to offer you an exquisite experience. Well, this book may be a perfect book to read for all ages. It surely opens your mind.
3. MIDNIGHT'S CHILDREN
(Beginner )
If you are reading Fivtion there is no chance that you would not stumble up books written by British/American/Indian-born novelist.
The Midnight's Children is a great novel by author Salman Rushdie that deals with the transition of India from British rule to independence and the Indian Partition.
It shed some light on the historical events along with the fictional elements. This uniquely written fiction book is something that you will surely appreciate.
This book glorifies the political condition of India that has affected the life of Saleem (one of the characters of the novel) who was bestowed with an extraordinary talent. Now, how his talent affected him is the major part of the novel.
Preferred for:
This novel is going to take you into another world, you will be amazed to read about the colorful Indian background in the 20th century. India at the time of partition is depicted here in this tale.
This wonderful novel is suggested for people who are interested in Historical events. There is no age bar for this novel, people of all ages can read this, But all they require is tolerance and interest. Eventually, only you will realize the depth of the story.
4. The Book Thief (Begnnier)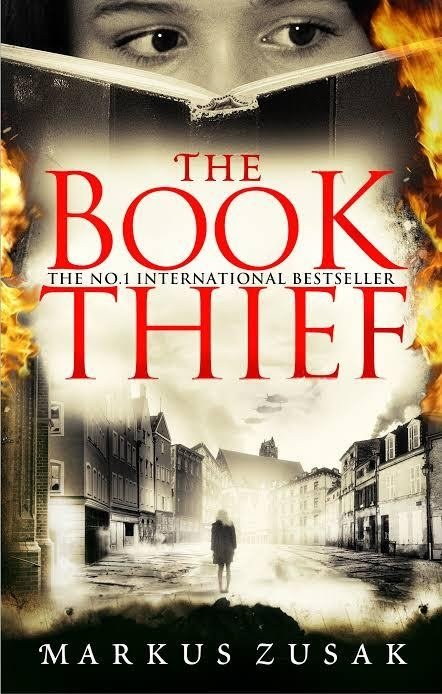 The Book Thief tells the story of a young girl, Liesel, who is taken to a new home because her mother cannot afford to care for her.
The story is told that death becomes a character you admire and even eventually sympathize with. The narration throws a strange perspective on the story. Many of the words about death are very philosophical and beautiful.
The story of the thief is set in Nazi Germany during the early days of World War II. On her journey to her new home, Liesel's brother dies and she steals the first book:

Gravedigger's Handbook. When she arrives at her new home, she suddenly has a new mom and dad.
Every night Liesel is haunted by nightmares about her brother's death and is challenged to read the book, the last link between Liesel and her brother.
Preferred for:
This book is so much different as compared to other books. The reason is that the story is narrated by death itself. And the second reason is the storyline is based on the Nazi period.
This is the perfect bend to learn new words and the language used in the book is much simpler.
People of all ages can read this book and surely this novel inspires you to read, and explore more.
5. Grandma's Bag of Stories (Beginner)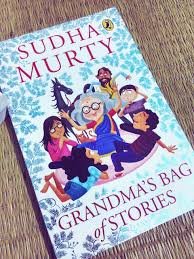 This beautiful novel has the 5th position on the list of best fiction books all the time and was written by Sudha Murthy.
The book contains various short stories and at the end of each one, you would get a great lesson.
Stories talk about engaging stories of monkeys and mice, kings and cheats, scorpions and hidden treasures, princesses and onions.
So much in just a single book and I bet you would not be bored.
Preferred for:
Perfect for teenagers and youths. Anyone can read this book. The amazing novel is unquestionably getting to impress you.
6. THE GIRL OF MY DREAMS (Beginner)
Fiction by Author Durjoy Dutta. This novel may be a psychological thriller about a boy who meets with an accident alongside a girl named Shreyasi. After awakening from a coma, he only remembers Shreyasi.
But Shreyasi wasn't found anywhere, she was neither found dead nor alive. What happened to her nobody knows.
The face and thoughts of Shreyasi haunt Daman. After this Daman starts to write little stories about Shreyasi on Facebook, and after this, there's an entirely new twist, as he was being stalked by an anonymous girl.
This novel is fascinating also as an unusual romance with suspense. It keeps you completely engaged. The book is quite famous among the youngsters that's the reason why its in our list of Best Fiction books
Preferred for:
People who wanted to examine unusual love stories. Perfect for people that wanted to try something new. This novel is filled with drama, love, mess, and twist. One should not miss reading this novel.
7. THE GLASS PALACE (Beginner + Intermediate)
Aet in Burma, during the British invasion of 1885, this masterly novel by Amitav Ghosh tells the story of Rajkumar, a bomber lifted on the tides of political and social chaos, who goes on to make an empire within the Burmese teak forest.
When soldiers force the royalty out of the Glass Palace and into exile, Rajkumar befriends Dolly, a girl within the court of the Burmese Queen, whose love will shape his life. He cannot forget her, and years later, as an upscale man, he goes in search of her.
Preferred for:
It is recommended for people who enjoy reading historical incidents. This book contains a bit of political and social chaos. Very interesting and very inspiring novel. I'm placing this in the 7th position on my personal best fiction books list.
The novel which involves education, marriage, and money, is appreciated and loved by most readers. It is a classic tale filled with comedy, and humor during the Regency era in Great Britain.
8. To Kill A Mockingbird. (Intermidate)
The classic book on the read list is To kill a mockingbird. One of the great book ever written by Harper lee.
The story takes place during the great depression time. The female protagonist Scout Finch lives with her brother, Jem, and their widowed father, Atticus Finch.
Her father is a lawyer and due to family inheritance, they lived a pretty well-off life as compared to other kids. We see the racist attack and how the incident cultivates the little girl into a mature lady.
The story is the perfect example of never judging a book by its cover. Because something that you see or hear is never right.
Preferred for:
In this enthralling novel, the author has beautifully expressed the family relation and the value of friendship in life. Fiction books can impact one's mind in a beautiful way. Based on true relations this is suitable for all ages to make them understand the values of life.
9. Playlist for the Dead (intermediate)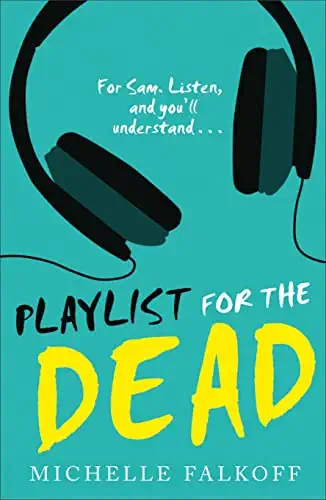 There has been a party. There has been a fight. the subsequent morning, his best pal, Hayden, turned out dead. And all he left Sam was a playlist of songs and a suicide word
For Sam:- Pay attention and you will understand.
As he listens to track after music, Sam attempts to face as much as what occurred the night Hayden killed himself.
But it is simplest with the aid of getting rid of his earbuds and beginning his eyes to the people around him that he's going to eventually be capable of piecing a story.
And perhaps have a danger to trade his very own part thriller, component love tale part thriller, component love tale, and coming age story.
Playlist for the lifeless is a sincere and gut-wrenching story of rage, and what it appears like to outgrow a friendship.
Well, this novel is very interesting and surely going to take place on your bookshelf.
Preferred for:
This amazing novel is suitable for all ages and holds the 10th position in my list of best fiction books of all time. Well-described and well-written, this book offers you an exciting experience.
This novel is all about friendship, emotions, relations, and dreams. it's a must-read novel.
10. HARRY POTTER (intermediate)
J. K. Rowling's Harry Potter makes you travel into the world of magic. It is a series of 7 books. This is one of my favorite books.
The story starts with an orphan kid named Harry Potter who is not loved by his relatives and how his life changes after his introduction of magic. He goes to the Hogwarts School of Witchcraft and Wizardry and learns that he is the chosen one and his adventures in life begin.
I personally can read this book again and again, this is the advantage of reading this one is that you will not feel a dull moment, you are going to enjoy Harry's life and magic around.
There are different scenarios in each book but everyone is connected with each other and by the end of this book you will fall in love and would want to read more. If you have never read Harry Potter – you are missing out on something great.
Preferred for:
I think everyone should at least read this book once in a lifetime, this book series has so much to offer to you no matter what age you are. You will just get your personal escape to the witchcraft & wizard world.
You will feel the connection to the characters as soon as you start reading this, this is a lot more than just a story about witchcraft and the wizard. Just give this book series a time to start and you won't be able to stop.
11. One Of Us Is Lying (intermediate)
One murdered, 4 suspects even one has their alibi ready. Each one has its modus operandi to murder.
Everyone has something to hide. So who is the killer? Greek, princess, jock, or criminal who has blood painted on their hand. Read more to know more.
Preferred for:
This one is the perfect definition of mystery, thriller, and suspense fiction.
Each page, each chapter of the book is nail-biting. A complete package of suspense and drama.
12. PRIDE & PREJUDICE (Advanced level)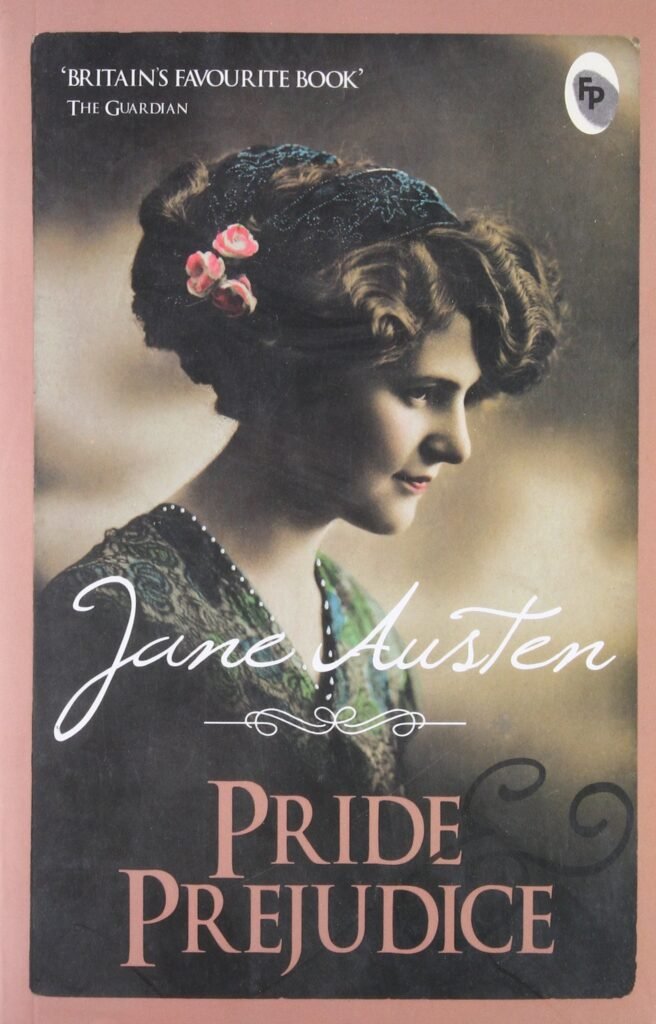 One of the most famous novels by Jane Austen.
The story revolves around Mr. Bennett, the father of five daughters. As the property can be entailed from male heir to male heir, his family was poverty-stricken.
The novel revolves around the importance of marrying for love, not for money or social prestige, despite the communal pressure to form a wealthy match. Reading this masterpiece by Jane Austen is a complete joy.
Preferred for:
Anyone who is interested in fiction books can read this novel. A simple novel with a good piece of entertainment. The plot of the story is extremely engaging, especially for teens. It is something that you simply are surely getting to refer others to read.
You may also like:
Final thoughts
In this article I have gone through the top 12 Fiction books you should read if you want to become a advert reader.
Start with our list and I bet by the time you finished all 12 of them you would have achieved a whole another level.
"Every book has something to offer you, take it and enjoy it" HAPPY READINGS!!