Acne is a natural process that happens to all of us. And if you are lucky enough you might have never had trails of acne on your face throughout adolescents. But acne is not the problem, the scary part is the after-effect which is the scars that are left behind. So if you are looking for some home remedies to remove acne scars naturally at home then you are in right place.
As you entered your teens your body started to change this making you have acne all over your body. Mostly on your face. Be it boys or girls both of them go through this process.
But what to do when you have acne scars all over you? The acne scars someone affects your confidence and lowers your morale.
The treatment of acne scars depends on the types of scars you have. You might not have so serious acne scars and they might go away on their own after a few days or so.
Maybe in your case, you need to have doctor consultants on how to deal with your or remove acne scars and what are the procedures to do so.
In this article, we will go through both. The homemade remedies to deal with your scars and treatment techniques cited by doctors.
I'll give you some tips to help you deal with these skincare issues related to acne and pimple marks. So be ready to say bye-bye to those not-so-loving pimples and acne scars.
What causes acne scars?
Here are some of the reasons why you have acne scars,
Excess oil.
Dead skin cells.
Bacteria.
Pores swelling.
Popping pimples.
Using highly toxic products.
Scratching.
Clogged pores over the skin
Genetic predisposition to acne1
The main cause of acne is bacteria, dead skin, and oils on your skin that lead to inflammation. There are different types of acne scars on the skin some scars are shallow type and can heal easily but there are also some deep scars on the skin which can take longer time to heal.
Types Of Acne Scars.
Once you have determined the reasons behind your acne scars now it's time to see which type of acne scars there on your skin.
There are 6 types of acne scars you may have on your face and they are:
Atrophic Acne Scars
Rolling Acne Scars
Icepick Scars
Boxcar Acne Scars
Hypertrophic scars
Keloid Scars
You will see in detail all types of acne scars with pictures to learn more about what they look like or the types of acne scars you have.
Marks can be easily removed in a variety of ways. Some marks do not disappear naturally, while others easily disappear because they are not rooted.
Best Home remedies to remove acne Scars Naturally At Home?
We all want to look beautiful, but these acne scars can affect our self-confidence and self-esteem. Making us doubt our beauty.
Earlier we use to take the scars lightly at first and think that the scars would be gone automatically.
However as time passes by, the scar does not disappear. But here, using home remedies you could make your acne scars lighter and even gradually make them fade away.
The tips below will help you get rid of these acne and acne scars easily. We have a curated list of natural ingredients so don't worry if you are worried about any reaction.
1. Orange Peel Powder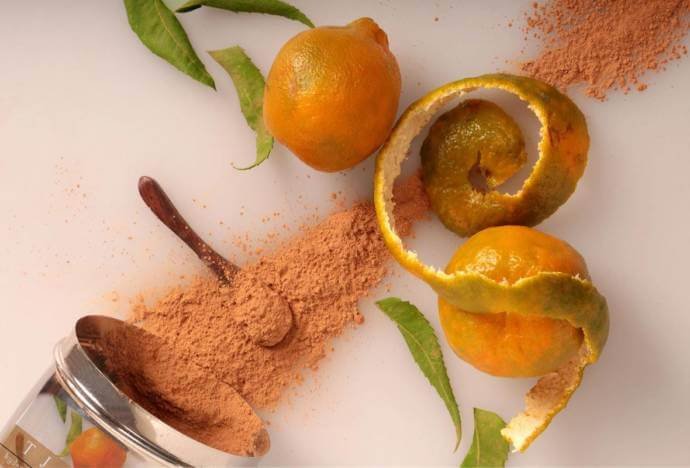 Orange peel powder is high in citric acid, which helps to remove dirt. Making powder at home is very easy. Just remove the orange peel. Then place it in the sun and let it dry. Once the skin is dry, then just make the powder.
Components
How do we apply it?
Take the bowl first
Take 1 tablespoon of orange peel powder
Add 1 tablespoon of honey.
Add the same amount of powder and honey
Make a smooth paste and apply it evenly to the scars
Apply the paste twice daily for better results.
2. Coconut Oil
Coconut oil thickens the skin and protects it from bacteria. And it contains vitamins E and K. Apply it to your face and relax and sit down as it takes care of everything.
Components
1 tablespoon of coconut oil
How do we apply it?
Scoop the oil on the palm of your hand
Apply the oil evenly to the acne area
Gently massage the skin for a few seconds
For better results, apply to the face before bedtime
3. Gram flour
Besan or Gram flour is readily available in any kitchen. This is the best option for getting rid of acne and blemishes. Regular rubbing on the skin will give good results.
Components
Besan
Rosewater
Lemon juice or Turmeric
How do we apply it?
Make a smooth paste of chickpea flour
Add rose water, lemon juice, and turmeric
Apply the paste to the mark
Leave it to dry.
Clean with plain water
4. Turmeric
Turmeric acts as a preservative. It can also be applied to injuries and scars. It also helps to brighten the skin.
Components
1 tablespoon turmeric
Lemon juice or water
How do we apply it?
Mix turmeric powder and lemon juice well to make a smooth dough.
Apply to the entire face
Wash your face after 30 minutes
5. Aloe Vera
Aloe vera is a magical plant. Now, aloe vera gel is a very popular home remedy. All skincare products contain aloe vera as an ingredient.
Component
How do we apply it?
Apply the Aloe Vera gel near our pimples or the stain and leave it overnight
It relaxes your skin muscles
6. Black Seed Oil.
Black Seed Oil is derived form from the seeds of Nigella sativa. It has cancer-fighting components which makes it much more beneficial to use.
In addition, Black seed oil is also used to treat asthma and numerous skin conditions including acne scars. lowering blood sugar and cholesterol levels, aiding in weight protects protecting brain health.
It is a great product to remove acne scars.
Component
How to apply it?
Using Black Seed oil is pretty simple.
Cleanse your face after you have done it. Take a few drops of black seed oil on your palm.
Rub your palm and gently massage your face.
Do it for 1 minute and you are done.
Use it every day.
Just use Black seed oil for 10 days you would be a significant amount of difference.
7. Honey
Honey has healing properties which help you to heal wounds and scars. And acne scars are no exception to it. Honey is used in almost every beauty product. Here is how you can reduce your acne scars using honey.
Component
How to use it?
Wash your face. Don't forget to use lukewarm water.
Once your face is completely dry.
Then take some honey in the bowl and apply it in equal quantity to all over your face.
Leave the honey for 20 minutes.
Once your time is up rinse it off.
Use the honey mask twice a week and you will see great results by the end of the month.
8. Potato
Potato has rich properties and is one of the best things for Vitamin C and catecholase. Due to their properties, potato helps people to reduce dark circle and acne scars.
Component
How to use it?
Take one or two potatoes. Peel the layer and mix them in the mixture.
Once you have mixed it well, you would get the paste potato.
Use the strainer to strain the paste.
You would get the juice of a potato.
Use the juice and apply it all over your face. With the help of cotton.
leave it for 10 minutes. Then rinse it off.
Use the potato juice twice a week and your scars would fade away after a few uses.
9. Lemon
lemon has bleaching properties and can make any wounds or scars litter after a few uses.
Component
How to use it?
Take a lemon. Cut it in half.
Use the half lemon and squeeze the juice of a lemon.
Now take cotton and dab the lemon juice into your affected area.
Leave it for 10 minutes and then rinse it off.
Use the lemon every day and you would see the result very soon.
10. Banana Peel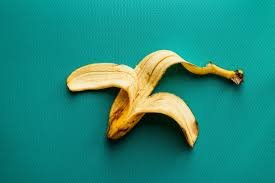 Banana peel is known for antioxidants, fiber, and essential nutrients. Not only that it assists you to brighten the skin and reducing wrinkles.
Component
How to use it?
Take a banana peel, and rub the banana peel all over your face. Continue rubbing it for 10 minutes.
Keep changing the banana peel in between the process.
Now leave it overnight and rinse it off your face the next morning.
Medical Treatment to remove acne scars
Acne scars can be removed, but treatment is recommended as the scars are very deep and painful.
There is nothing impossible in today's world. Many treatments are done to remove the scars, so it's a very easy way to get rid of the stains.
1. Chemical Peels
We can therapy our zits scars with chemical peels. But the disadvantage of this technique is that it now no longer shapes all skins.
So it`s very critical to have a medical doctor's advice. Also, your medical doctor might also additionally endorse a specific chemical peel that could fit you relying on your pores and skin type.
Also, a few merchandises are for unique pores and skin types. So whether or not it is dry and touchy pores and skin or every other type, you'll be capable of locating the proper product.
2. Injection
Acne filled with succulents causes the skin to swell due to their release. And when it's released, it's pretty painful. Many people may have a fever.
In this condition, you can opt for injection treatment for faster results. Botox treatment as it works pretty awesome. Botox treatment works so well that you can choose
3. Dermal Fillers
Some people get a thick layer on their faces due to their scars. It is basically a hyaluronic filler injection.
The price is a little higher but it is worth each of your pennies. It makes the scars appear small.
Apart from just dealing with the scars it also helps in treating your skin texture. But it's not a permanent solution for a period of time.
4. Laser Treatment
So Laser treatments have become very popular these days. It is used to treat many major illnesses and surgeries.
Well, the treatment also deals with the treatment of acne scars. The rays focus on the skin and destroy the tissue that caused the scar.
It destroys scar tissue and treats skin cells to replace scar tissue.
5. Retinoids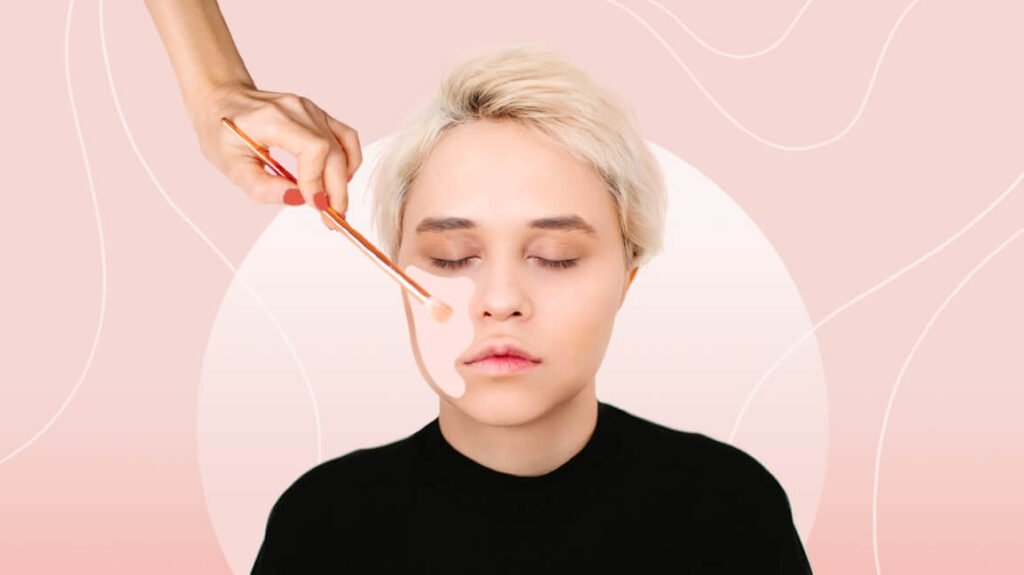 It is a type of vitamin A1 that is very beneficial in the treatment of acne scars. Treatments are very popular and cheap. Prevents the generation of advertisements.
It also deals with dead cells that lead to an. It closes the pores and allows other creams to work perfectly on the skin.
You may also like:
Conclusion
The best thing about using home remedies is that all the ingredients are natural. And natural ingredients do not have these side effects.
Therefore, do not hesitate to use these home remedies. We hope that these home remedies that remove acne scars will help you.
Stay up to date with us and keep visiting us for a more exciting blog.
FAQs
How can I remove my acne scars quickly?
Either you can use Black Seed Oil or you can opt for laser treatment. In both ways, your acne scars would be reduced as quickly as possible.
If I do nothing will my acne scars go away automatically?
Yes, Even if you do nothing your acne scars would naturally go away after a certain period.
How long does it take for acne scars to fade away?
Give or take, it takes around 3 to 6 months for acne scars to reduce completely.
You need to have patience if you want to remove acne scars.
Does chemical ointment or creams work for acne scars?
Yes, they do. But in the long run, using them would be dangerous for your screen.
Can I use Colgate to reduce my acne?
No, it is not recommended to use Colgate on your pimple or acne. Because of the chemical properties used in Colgate, it is not good for you to use it on sensitive skin like the face.