Playing games on PC has been a dream of most teenagers nowadays. So why not go with the best games which you can experience on your PC which are completely free? As game lovers, we know the one's exception from gameplay. So we spent some time on research to bring you the list of best free PC games to download and play.
Trust me these are the best and you will surely have fun and enjoy the gameplay and concept. You might already play 1 or 2 games in this list but you can try others. Oh! you will thank me after trying any of these free games for PC. Now let's get to the list to find out:
Let's have real fun getting these free games to download for PC
1. Fortnite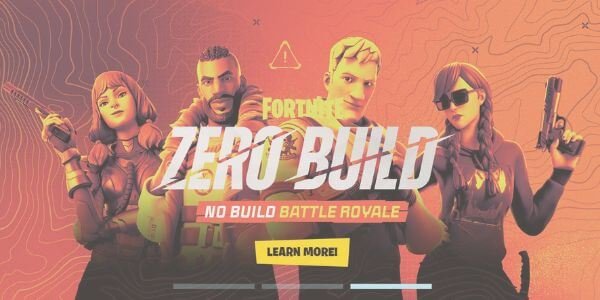 For all the nerds in society, every Saturday night plan is to play Fortnite. It is one of the most played free PC games. The reason for being fortnight the most incredible popular Battle Royale game is that there are 100 players against one another at a location.
The game goes on until only one player or squad is left standing and then they are declared winners. You can know the concept of this game, if you play a PUBG mobile it is quite similar to that. But fortnight has been ruling for decades.
At fortnight you can gather resources and buildings in addition to the guns so you can run around and collect Fort-worthy materials. This is the game for which you can lose sleep all night long. It is another world you live in.
You can play this game easily on your PC, console, or mobile. I like all the other games where you can make optional purchases to make the character look better and have better-functioning weapons.
2. Dauntless
We play games to satisfy ourselves and enjoy the world that game developers have created for us. Dauntless is a Monster Hunter World that is inspired by the series Capcom. You can play this game alone or in multiplayer mode.
The multiple combat classes make you keep playing the game for hours and keep the fight interesting. There are purchases available where you might have to spend real money if you want to get some cool skin for weapons. But it is not at all necessary to spend money on these to enjoy the game.
3. Star trek online
Most of us have been Star Trek movie fans. This makes us very interested in playing the Star Trek online game application. Here you can fulfill your fantasies like taking control of a Starship, exploring the fringes of the Galaxy, having a fight with dangerous aliens, and training a crew of pangalactic professionals.
For any Star Trek fan, this game is no less than a blessing. You get different missions and episodes while you play this game. You should give this game a try.
4. Warframe
Warframe is another game that is a co-op third-person game where teams of ninjas are armed and kill the bad guys in space. When you play this game it gives you thrill and excitement to kill your enemies and Sooth mind with mind-blowing animation of space.
It is a game that many players can play at the same time and enjoy an action game that is very exciting and sociable. It can take up a player hundreds of hours to perfect this game. Players who have played this game agree that it is better than its competitors. Warframe continues to be a creatively independent game all its developers recently got bought by Tencent.
5. League of legends
League of Legends is one of the highly played games by a large number of papers at the same time. There is a League in which you can participate and become a champion. To become a champion you have to be a warrior with unique skills and mobility and the ability to coordinate with your teammates to destroy other teams.
As the games go on it becomes more complex and more competitive and those who last till the end are the skilled Warriors. In this game also you can select a character and some of the characters are locked and you can only use them if you purchase them.
Sometimes you can also use game currency to purchase the champions and you don't have to spend your real money.
6. Raid: shadow legends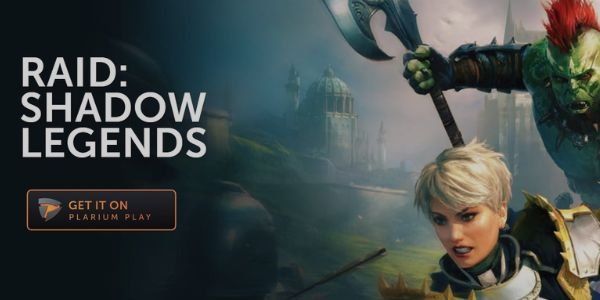 One of the best free games to play on pcs is Raid: shadow legends. It is one of the best-known RPGs which is now available on pc. It is a turn-based squad and combat management game. This game challenges your strategic thinking skills to win the game.
There are over 300 heroes in any job. They have their start and unique ability. This means that you have to choose a character according to the mission. The characters you choose will optimize your squad strength. In this game you can play in different modes like you can play alone or either fight online by making a team with other players.
Players can co-op, err, raid or defeat the squad in the battle to gain valuable rewards. And this game is free and you don't have to pay any money to play this.
7. War thunder
If you want to have the feeling of fighting in a war you cannot do it in real life but you can do it by taking the help of pc games. What thunder is a massive multiplayer WW2 combat game which gives you all the thrill in excitement you want?
Here you control planes and tanks and guns. You can fly, drive, and shoot to create explosions like planes and tanks are capable of doing. You need to learn how to point your tank cannon in the right direction and many other skills to be good at this game.
8. Blade and Soul
Blade and Soul is a very famous fantasy world game that is inspired by Wuxia fiction and Martial art. You can have martial art fights with the other characters you can play player versus player to improve your fighting skills.
Players can also conquer the Dungeon and raids. As you keep playing and keep increasing your level the game content starts to open up. This game is for both those who want to have a competitive fight with other players and for those who want to roam in Dungeons.
It is a free game to play on your PC but you can also purchase some additional characters and other items.
9. Smite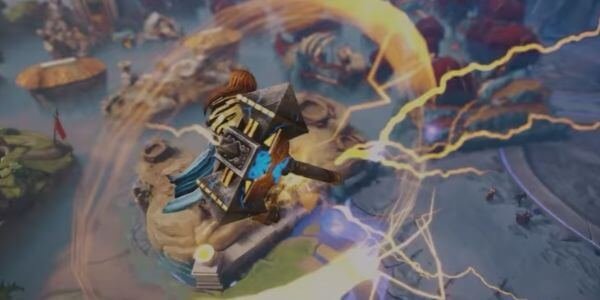 Smite is a third-person multiplayer online battle Arena platform. Here you have to destroy the opponent's base and tower to win. The main thing is that Smite is a third-person perspective which makes combat much more dynamic when compared to other games like League of Legends.
The features, animations, top-view camera, and unique characters make players want to play the game even more. Like all other games, you can purchase the characters or gods with either in-game currency or actual cash. This is an option for which character or weapon you choose to play with.
10. Hearthstone
Hearthstone is not every other game like we have discussed up till right now it's not about a fantasy world where you fight with your enemies. At Hearthstone you will experience a free PC game to have card battles.
Players build a Deck of cards with health, attack stats, and special effects to bring the other players' health to zero before theirs. You can use your cards either to protect yourself or to attack the Other player. The ultimate motto is to survive till the end. There are not many games like card battles that have gained popularity.
In this game too you can spend real money on your optional choices. This game proves to be very simple and complex at the same time which makes it an addictive fun game to play. This game can be played on mobiles too.
In the end:
This is the list of some of the most famous games that players choose to play on their PC. But other than these 10 best free games for PC, you can also download other games which are on the market. You need to explore yourself to find your favorite PC game to download. Hope you found the article useful.
Keep reading, keep growing.