There is a variety of Xbox One games that are enjoyable for girls, spanning different genres and styles. Some popular choices include titles such as Ori and the Will of the Wisps and Minecraft.
I know the world of video games has been known to be a world mostly dominated by men. And the studios had focused on the design of their games for the male population for a long time.
However, times have changed in the last decade or so. Now, all of the studios are focused on developing games that would remain gender-neutral as the fairer sex population also seem to be arriving on the gaming scene.
There are also studios that have made games that would appeal to the female population alone. So, today let's go ahead and see some of the great Xbox one games for females.
Read More: Free Xbox Live Gold Membership Codes
Genres: Survival game, Action-adventure, Open-world, Role-playing, Simulation, Creative
price: $26.95
Starting off the list of the best Xbox one games for girls is one of the most popular games of all time. This game does not target any specific gender audience, and it is popular amongst both.
Female gamers can also enjoy this game as much as the opposite sex does.
This game has also won several major awards and is considered a contender for being one of the greatest games of all time.
The game's concept is simple and easy to understand, and yet it is one of the most addictive games out there. The game features a variety of modes, including survival mode, creative mode, and adventure mode
You have to build things and collect resources that are available to you throughout the open world.
Also, you can choose to fight with AI opponents, or you can test your skills by fighting against other people through multiplayer mode.
You can also team up and fight against other teams in the game. Rest assured, this game will definitely leave you satisfied and will test your skills at their best.
Read More: How To Make Saddle Minecraft?
Genres: platform-adventure game, Metroidvania, Action, Exploration, Fantasy, Puzzle-solving
Price: $29.99
Another one of the great titles that came out in recent times.
The game is definitely so much fun as it takes us back in time with 2D gameplay which is hardly used these days. The gameplay includes platforming challenges, puzzle-solving, and combat, all set in a world full of danger and magic.
The game allows you to control Ori – a white spirit, and help you guide him through the game in order to help him reach his destination.
This game is fun as it involves a simple concept with 2D graphics. But even in 2D, the game graphics are a visual treat for any gamer.
It also has you do a lot of backtracking and finding your way through the path which was earlier locked for you to go.
It has a lot of elements like those which make the game so much fun even with one of the oldest and most basic concepts of the gaming world.
Rest assured, the female gaming community will enjoy the game as well.
Genres: Action role-playing game, Adventure, Fantasy, Hack and slash, Exploration
Price: $29.99
This game is a love for everyone. Because it will bring back some of the greatest childhood memories for most people.
Kingdom Hearts was definitely one of the best games in the early part of this century, and almost everyone fell in love with the game.
And this is the third installment of the series, and it definitely lives up to the standards that were set by its predecessors.
The game's protagonist Sora is back. However, this time around the players has the option of teaming up with five characters instead of three.
Of course, this game is also popular amongst Disney Fans as you get Donald Duck, and Goofy as partners in the game, and help you in your quest.
Female gamers are definitely gonna love the game for its graphics, storyline, and also, great variety of characters.
Read More: 10+ Best High Graphic Games For Android And IOS
Genres: sandbox game, Adventure, Open-world, Building and construction, Exploration, Simulation
Price: $29.99
Another sandbox title that made it on the list.
Like Minecraft, this game allows you to build things using the legos which you collect throughout the game.
You would be awarded throughout the game for collecting objects that are available throughout the game.
This is definitely one of the best titles out there, and you would definitely enjoy the game. The capability of creating your own lego world captures the imagination of every gamer.
Girls will love to use their imagination while playing this Xbox one game.
Genres: Battle-royale game, shooter, Multiplayer, Action, Science fiction
Price: Free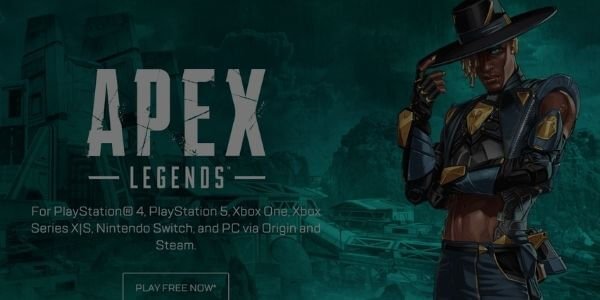 This is one of those titles which is going to end up on every great games list.
The game is a battle royale that allows you to team up with three other players, and fight other squads in a multiplayer online game.
You drop down, and pick up various stuff like weapons, medical supplies, etc. and use those to take down the squads.
Be the last squad standing, and emerge victoriously. A simple concept, and yet one of the most enjoyable games out there in the world.
And this title is one of the most exceptionally fun titles. Even female gamers are going to enjoy this showdown title.
Read More: Game Pigeon Hacks: Win Every Game With These Simple Tricks
Genres: Action-adventure game, Stealth, Exploration, Survival, Puzzle-solving
Price: $39.99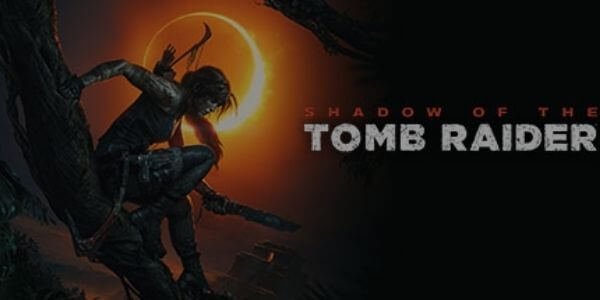 One of the most popular gaming franchises in the world. The game also was turned into Hollywood back in the early part of the century.
Tomb Raider is one of those rare games where the protagonist of the game is a female character. You will love Lara Croft.
This game is popular because of the great graphics and the best gameplay out there.
The game has a storyline mode in which you play as the lead character and help her in achieving her objective.
This game is the female version of Indiana Jones and is as popular as Indiana Jones if not more.
Every gamer in the world has praised this game for a lot of factors, and I am sure that even female gamers would be able to appreciate the great quality of the game, and also, enjoy the captivating storyline that this game offers.
Genres: Action role-playing, Open-world, Fantasy, Adventure
Price: $29.99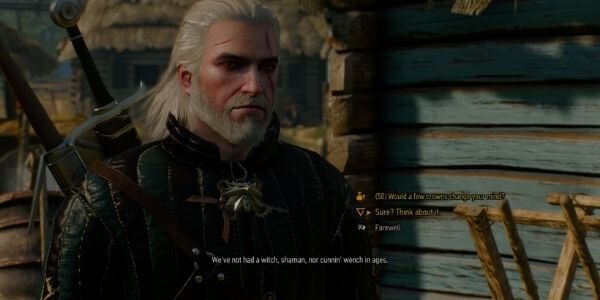 The title seems amazing, right? It is one of the best game titles of all time.
A third-person game that allows you to play as Geralt of Rivia. The storyline is massive and full of twists and turns, and bounds to keep the players on the edge of their seats till the last minute.
And the action which the game offers is just too great. It will leave you with the sense of always wanting more.
The game is massive and equipped with jaw-dropping graphics. The game brings every creature to life with its graphics.
If you are one of the girls who love to play games on Xbox One, then, be assured this is one of those titles which you would not want to miss.
Read More: 10 Best Offline Android Games That Do Not Need Internet
Genres: Platform-adventure game, Metroidvania, Fantasy, Puzzle-solving, Exploration, Story-driven
Price: $19.99
The game sequel has already been featured on the list earlier. But this game is still as good as the sequel.
The game is well-known and critically acclaimed. The game has won numerous awards for its design.
The simple graphics still leaves you mesmerized, and even simpler gameplay keeps you glued to the game till the end.
It is one of those rare titles which was expected to offer very little but ended up delivering far greater results than anyone expected it to.
Every gamer would definitely enjoy this 2D game, and will definitely enjoy the journey of Ori.
Genres: Music and rhythm game, Dance, Fitness, Party, Multiplayer, Simulation
Price: $49.99
This game is particularly famous amongst people who like to do a little cardio while enjoying a game.
This game is a dancing game that captures your movement through the motion sensors that Xbox offers.
You get to select a song, and then, just follow the on-screen dancer, and follow the steps which the on-screen dancer does.
The motion sensor will capture your movements and then present you with the score based on the accuracy of your steps.
Definitely a great title for people who are health-conscious, and it is most popular among female gamers.
Genres: Role-playing game, Platform-adventure, Fantasy, Turn-based combat, Puzzle-solving, Side-scrolling
Price: $14.99
Another 2D game that has managed to crack this list.
The game is a roleplaying game that follows the adventure of a character named Aurora. You help Aurora bring back the moon, the sun, and the stars from the Night Queen.
Once you have done that, you can return back to your life once again.
Aurora dies from a mysterious illness and the entire game takes place in another world where Aurora's spirit keeps fighting in order to return back to life.
The game is one of those masterpieces which most people don't expect anything from, but by the end of the game, you are left with a great feeling.
Read More: How to Download and Install Valorant on Macbook?
Genres: First-person shooter game, Science fiction, Multiplayer, Action, Adventure
Price: $19.99
This is an action-packed first-person shooter game. It does allow you to switch between first-person and third-person.
The storyline is pretty enjoyable and fun to play. The graphics of the game are great, and the gameplay is immensely captivating.
You would never be able to get enough of this game. It does feature an online multiplayer mode as well which will allow you to fight against other players.
Genres: life-simulation game, Sandbox, Social simulation, Virtual world, Management simulation, Single-player
Price: Free
The fourth installment of the famous simulation game. It is back with new features and better graphics.
The game offers endless hours of fun while you try your best to control the life of your sim and help them build a great life.
This game has always been popular with female gamers. The game offers a lot of fun with some great choices that you are going to be making for your sims live.
From selecting a job in the armed forces to being a heist master. And seeing how the life of your sims unfolds is very fun and keeps you intrigued about the next thing that is going to happen.
Read More: How To Unlock All Items In Sims 4?
Genres: Action role-playing game, Hack and slash, Bullet hell, Science fiction, Exploration, Open-world
Price: $39.99
The second game of the franchise. It is a roleplaying game with a hack and slashes action combat style.
The game has a storyline that is carried on from the prequel. The war between alien machines and human-controlled androids.
You control one of the androids as you battle with various alien machines. The game follows the traditional third-person camera which is usually used in hack-and-slash combat games.
The game is a great title, and definitely one of the best in terms of fun that you might have while playing this title.
Genres: First-person shooter game, Multiplayer, Science fiction, Action, Competitive
Price: Free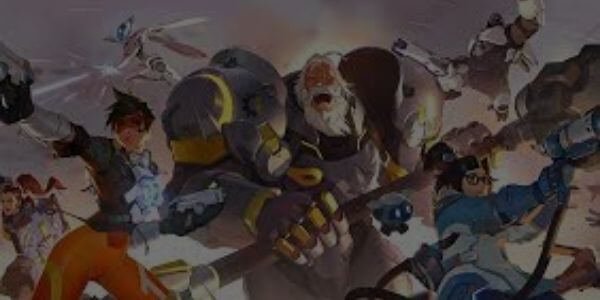 Another great first-person shooter has entered this list.
The game is a multiplayer game that has you split into two teams each comprising six members and you go head-to-head with each other to see which one is better.
The players have to defend certain points for a fixed amount of time in order to win the match.
The game is definitely very fun to play with friends, and you will end up spending hours on the game and still find yourself not bored of the game.
The game has various characters available that you can choose from, and each of the characters has its own unique abilities.
You would need to plan your strategy and select the character which best suits your plan.
Read More: How Much Does a Gaming PC Cost?
Genres: Adventure, Interactive drama, Episodic, Mystery, Time manipulation
Price: Free
This is a third-person view game that allows you to play different characters in each game of franchise.
The game allows you to make choices and follow the life of the characters. Each choice that you make and each dialogue that you say will make an impact on the outcome of the life that your character is going to have.
It was highly rated amongst critics and won several awards, deservedly so.
The game offers a unique experience in terms of video games. This game is especially very popular amongst the female gaming community
Read More: How to Download Roblox For Mac?
Conclusion
Since the number of female gamers are increasing recently, game developers has put in some effort to create some awesome collection of Xbox one games for girls. There is something for everyone, from Minecraft to Apex Legends, Ori and the Will of the Wisps to Kingdom Hearts III, Lego Worlds to Shadow of the Tomb Raider.
We have included some free Xbox one games for girls too, just in case you need them.
So go ahead and explore the fun world of Xbox One games; we're sure you'll discover some that suit your tastes. Have fun playing!
Frequently Asked Questions
Which games are popular among girls?
There is no one-size-fits-all answer to this question as girls can enjoy a wide variety of games. However, some popular games among girls include Minecraft, The Sims, Animal Crossing, Stardew Valley, and Overwatch.
Are there any fashion-themed games available on Xbox?
Yes, there are fashion-themed games available on Xbox. Some examples include "Style Savvy: Fashion Forward" and "Girly Girls Fashion Shoot".
Which are the Xbox games suitable for 10-year-olds?
There are several Xbox games suitable for 10-year-olds. Some popular ones include Minecraft, Roblox, Rocket League, Super Mario Party, Just Dance 2022, Crash Bandicoot N. Sane Trilogy, and Plants vs. Zombies: Battle for Neighborville.