For many people, looking more beautiful is an important aspect of attending a party. However, relying on makeup and other beauty products can be expensive, time-consuming, and can damage your skin. The good news is that there are natural ways to enhance your beauty and look stunning at parties. In this guide, we will explore some tips and tricks on how to look more beautiful naturally at parties.
Before we start you need to understand that you should never feel obligated to dress up for someone else you should only dress up to make yourself feel happy.
These tips will help you radiate natural beauty, boost your confidence, and feel your best at any event.
Tips and Tricks to Glam Up.
Before you go to a party here are some steps that you should do to make yourself feel more beautiful than you are.
Groom Your Hands And Feet. For Example Manicures And Pedicures.
Make A Hair Appointment.
Figure Out How To Get There.
Schedule The Party In Your Planner.
Find Out The Dress Code.
Coordinate With Friends.
Wear Comfortable Shoes.
Enough Sleep. And Eating Health Food.
1. Groom Your Hands And Feet.
You know that nails play a big role in the overall look. So before the day of the party clean up your Fingernails.
First of all, trim your nails and remove old nail polish, you are wearing shoes that show your toes, make sure to clean your toenails as well.
Girls, make sure to try to find a perfect nail polish shade that compliments the outfit you will be wearing.
2. Make A Hair Appointment.
You know that hairstyle is most important if you have attended the party, so if you have not had a recent haircut.
At least six to five weeks, so be sure to make an appointment to trim off your hair and any split ends or shape up your current style.
If you color your hair so make sure to touch up your roots to get perfect your hair and hairstyles.
3. Figure Out How To Get There.
We know that many people have unnecessary stress when getting ready for a party. If planning your transportation will prevent any unnecessary stress when getting ready for the party.
If possible, try carpooling with your friends who also leave you plenty of time to arrive.
Make sure you are wearing a more detailed hairstyle with products. So take a car to perfect your hairstyle. Depending on the party where it can help you decide to walk and ride a bike or a private taxi.
4. Schedule The Party In Your Planner.
First of all, if you attend the party then make sure to find out if there have anything already happening in your schedule for the party that you need to arrange for.
You make sure also to write down the party date to prevent the conflict of double-booking yourself and plan for a babysitter in advance, so meet your party planner and discuss all of the things.
5. Find Out The Dress Code.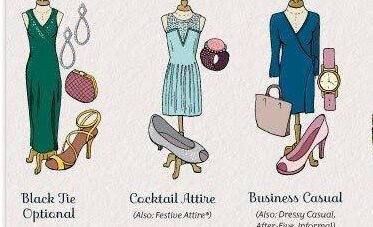 You know that every party has a dress code, so make sure until the night of the party to figure out what you are going to wear and what the party dress code is.
It is helpful for you to plan at least a few days to prevent rushing around to find an outfit.
If you want you can ask the host of the party or a friend what is the dress code of the party. And you need a formal and casual, so some key pieces of your outfit to plan. If the dress code is casual then consider.
Your jeans and a nice shirt, and if the dress code is formal then wear a fancier button-up shirt or blouse, dress, slacks, or a tie.
If the party is outside on a warm day, then you wear a lighter fabric so you don't get too hot, and you get a perfect cool look for other people at the party.
6. Coordinate With Friends.
We know that everyone has a friend or a date if you have a friend or a date to also attend the party you can plan together so that you look perfect as a group, but don't match
Too much by wearing the same outfits. If you are going with your date then try to match your dress. Especially matching the color of his tie so you look perfect with each other.
7. Wear Comfortable Shoes.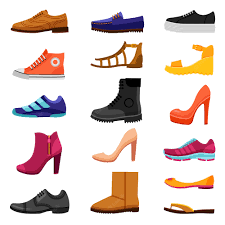 If you have attended a party and you have a favorite pair of shoes but they hurt your feet, Then leave them at home.
If you decide to wear heels, sneakers, or flats then make sure your feet are comfortable for your shoes. Especially if you have to attend a dance party.
If you will be keeping your shoes on and you want to be able to feel good at the party then make sure you wear comfortable shoes to coordinate with the rest of your outfit.
Make sure if your dress is more formal then your shoes should also be formal.
Some more tips for you to make yourself more glamour are by doing,
8. Enough Sleep. And Eating Health Food.
Getting your precious beauty sleep a night before your big day would make a difference. And the same goes for eating healthy food.
How to start getting ready for party day
Details of what you will do and how to get ready on the day of the party are given below.
Read all the details carefully and see fresh and stunning at the party. And the above method helps to look more beautiful.
1. Start getting Ready Early
If you are going to be ready just before the party then give yourself enough time to prepare how fast you can get ready.
Then you want everything without rushing and messing up your hair, makeup, or outfits.
Make sure you start early to avoid any stress! You can do it earlier in the day, not at the last minute.
Make sure to iron your clothes perfectly and choose the hairstyle that you want to wear, we make sure you have everything that you want at the party.
2. Clean Up
We know that it is more important to take a shower and brush your teeth than you look and feel your best and clean your body, face, and hair, and shave if you have needed to. Make sure to do this a few hours before everything else.
Give your hair proper time to air-dry. And then apply moisturizer to your face and body so your skin looks fresh and feels hydrated.
Wear perfume or cologne, but make sure not to overspray, the pump of a couple of sprays in front of you.
3. Style your Hair
You know that it is most important to style our hair depending on the event. If you want a more styled look the required products and more time to complete.
We know that there are many types of online videos on how to create the hairstyle you want. Girls: want to straighten, curl, braid, scrunch, and more others, everyone wants a perfect hairstyle to look perfect at the party.
4. Finish the Look with Makeup
We know that finishing the look with makeup is important if you want to put on some makeup to polish your party looks.
Then make sure what you wear is most important if the party is during daytime or outside, then a lighter makeup look will work best.
If you want a simple look then only use lip gloss and blush and if you want for a nighttime party then consider experimenting with eyeshadow, eyeliner, or mascara for a bolder look.
5. Have a Positive Attitude
A positive attitude is good for the party and our life. If you went to a party then make sure you wear a smile and a good attitude, forget all your troubles and concerns at home, and simply try to enjoy yourself.
You know people want to spend time with those people who are smiling and happy. So make sure you are trying to bring the best to the party.
And all the above tips and steps help you to look very beautiful. Leave all those stress about the looks just go with the flow.
You may also like:
Conclusion
Here we have discussed "How to look beautiful at parties", so no matter how much you are in a hurry just do your makeup. You may avoid only one or two steps but do not clump them up.
Make sure your makeup always blends. You are only trying to look beautiful further but naturally. Hope this blog helps you.
And thank you for reading this blog, and if you want some other tips related to beauty and care, then go through our website, you can also share your demand/opinion in the comment section.
FAQs
What to do if iI have pimple a day before my party?
This happens to all of us. And it is not a biggie what you need to do is that, prepare a turmeric mask and apply it on your face or use ice on your pimple this would reduce your pimple size as much as possible.
How can I look naturally beautiful?
To look naturally beautiful either you can opt for a natural makeup look. Either you can only use eyeliner and lipstick. This would give you a more natural look and makes you feel more refreshed.
How do I make my skin glow?
Use a mask made of natural ingredients like turmeric or yogurt or aloe vera. Then exfoliate your skin with moisturizer and prep up your skin before you apply any makeup on your face.
Does eating healthy help to make skin glow?
Yes, the more healthy your diet is more it would show on your skin. So make sure you have a healthy diet and drink tons of water.