If you are a newbie mon or an aunt, and cannot decide what to gift the newest member of your family, worry no more!
Here are 20 gift ideas for a newborn baby that will absolutely be the best! Whether it is something practical, or decorative, this will make your life easier and less stressful.
Welcoming a new member of the family is exciting. The joy is countless, obviously! After all, an Arriving baby brings a lot of happiness for everyone even if you are a neighbor or relative. But deciding on a perfect Gift For Newborn Baby can be difficult for you.
If there is a newborn baby, happiness and celebration come together. And celebration calls for amazing gifts!! Right?
A baby doesn't need earphones or fiction books and toys are something that is common for everyone. You must need to think of some unique yet useful and satisfying gift.
If you want to give the best gift or something unique, we can say that you find every possible best idea here. So, here we have different gift ideas for a newborn baby with their benefits.
First and foremost, show him/her unconditional affection, like a baby needs. When the infant is hungry, or when diapers need to be changed, you must use greater caution.
Other than this, there is a list of the best gift ideas for a newborn baby that will surely help you. So, let's get started.
20 Perfect & Best Gift Ideas For Newborn Baby.
We are going to share with you some of the best Gift For Newborn babies, they can be useful for the baby as well as will be pocket-friendly.
1. Baby Wrapper Gift For Newborn Baby
The baby wrapper is a multi-purpose product. You can use this with different-different types like a bathrobe and you can also use this as a blanket. These wrappers are very soft in material and very comfortable for babies.
By using a baby wrapper there is no harm to the baby's sensitive and soft skin. And also you can carry them anywhere because they are very compact and travel-friendly.
By giving a baby wrapper to the newborn you can give comfort to the baby.
2. Sleeping Bag Gift For Newborn Baby
As we all know newborn babies are sleeping most of the time. So, this is important that the mattress must be comfortable and soft for the babies. Because it gives warmth and a cozy feel to babies and they sleep comfortably.
Because babies can't talk, that's why we have to give them the best comfort that is available at that time. You can easily give them this product as a gift. They will definitely love this one.
3. Baby Bather
A baby bather is one of the best gifts that you may give to a newborn. Because a baby bath is one of the most difficult jobs to do.
By using a baby bather it is easy and comfortable for baby baths. Also, babies feel safe in the baby bather because babysit properly in this. You can keep the baby in one place while giving a bath.
4. Bath toy
While both you have to entertain your baby because this is often to cry while bathing in the baby case. So, you can keep them entertained with these bath toys.
These bath toys are very soft and colorful. And babies enjoy their company in the tub. And these toys are very attractive and keep babies busy because babies are busy so they did not cry.
5. Bed With Mosquito Net
These are cute and small beds for babies. The bed is basically designed for babies to protect them from mosquitoes.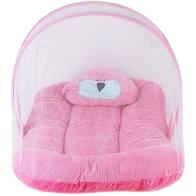 To protect babies from mosquitoes, there is a mosquito net that actually covers it and this is very soft because the first thing is the baby's safety and comfort.
These beds give comfort to the baby, according to the quality of this bed, it provides a comfortable nap for the baby.
This gift idea for a newborn baby is really good for babies as a gift. So, you can go through with this product.
6. Photography Props
As will all know about today's trend in the case of newborn babies' photographs. To enhance the photo of newborn babies, everybody is using photography props.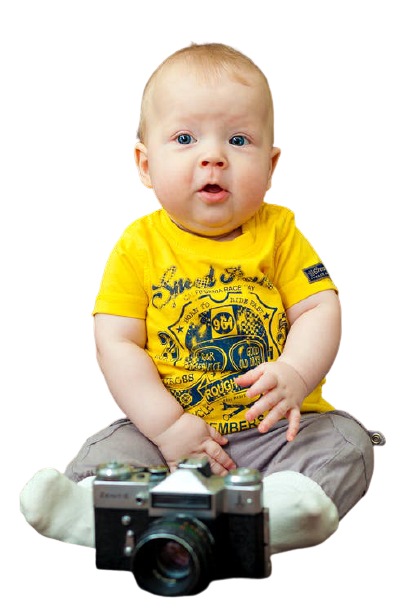 It works pretty well, these props give an attractive view to the photograph. And babies are also looking cute using these props. Some props are fancy clips, bunny headbands, and cute little caps.
You can use them as you want to. And these props look very pretty on babies and for gifts, this is also a good option.
7. Grooming Kit For Newborn
We have to be very careful while using or choosing accessories for newborn babies because the baby's skin is very sensitive and soft.
In this kit, you have essentials like a nail file, clips, and scissors. In this kit, every product is best for babies' soft skin. Providing this type of gift to babies is very helpful also.
8. Baby Wardrobe Organizer
Managing a baby's cloth is the difficult part to do. They never get organized because babies have lots of cute, little clothes.
With this gift idea baby wardrobe organizer you can easily arrange the baby's clothes, and also the room will look cleaner at the same time.
If you want to give this wardrobe to anybody then, you surely give his/her mother also a gift and her life becomes easy with this.
9. Baby Clay Handprint and Footprint Photo Frame
Personally, this one is my favorite gift to give to newborn babies. Because this is very classy and looks very stunning.
We all love our childhood and its memories. With the help of this clay photo frame, you can keep your baby's handprint and footprint as a memory.
I think this one is one of the best gifts that you ever give to a newborn baby. This is very mesmerizing to see.
10. Baby Care Kit for a newborn baby
When you talk about baby care or daily use, the baby care kit is the most important thing. Because the baby's skin is very sensitive and soft, we can not use anything.
You must have knowledge about this one baby care kit.
In the baby care kit, there are different products including baby cream, powder, soap, and oil. We have to know about complete baby care and also do this.
If you collect them separately, this is a bit annoying or difficult but if you use one baby care kit including all required stuff that is easy. And also good for newborn babies.
11. Gift Hamper Set With Wooden Pram
This wooden pram is very attractive to the baby.
You can also decorate the wooden pram by using attractive items that are most required for a baby.
You can put toys, bedsheets, shocks, etc in the wooden pram. And after decorating this looks really good, colorful and attractive.
A gift hamper set with a wooden pram, is a very unique idea because it looks very stunning. If you like these gift ideas for a newborn baby, you can surely give them to a newborn baby.
12. Detachable Cradle – a Perfect Gift For Newborn Baby
A detachable cradle is very important and useful for parents and newborn babies.
When the baby is sleeping this is very important for parents that their baby completes his/her sleep properly and this detachable cradle gives comfort to the baby.
You can easily move this product from one place to another. It also covers the mosquito net to provide safety from mosquitoes. With the help of a detachable cradle, your baby sleeps comfortably without a mosquito bite.
13. Round Tub Bed
The round tub bed is very stylish looking. These beds are very comfortable for newborn babies.
The bed is in round shape and also in the corner in this bed gives a beautifully designed boundary to protect the baby and which gives a different and classy look to this bed.
These beds are very light in weight and the cushion of the bed is very soft according to the baby. This bed is perfect. This one is also a very great idea to give someone.
14. Pillow For Neck Support
As we all know newborn babies are very sensitive and soft, so it is important that we take care of the baby in any possible way.
A neck support pillow is used to give comfort to the baby's neck. This is a very soft product. You can go through with this idea.
15. Baby Book With Touch Pad Ink
With newborn babies, time goes like sand. So, you can take newborn babies' handprints or footprints with the ink.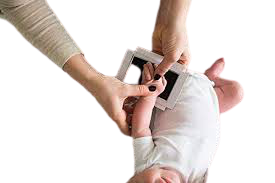 You will keep this as a memory for the future. In these books you got 50 pages to collect your newborn babies' memories.
Also, the ink which is used for the baby's handprints and footprints is safe for babies. It looks pretty.
16. Soft Toys
Soft toys are one of the best gift ideas in all of these, and also babies like these soft toys.
There are different types of soft toys like teddies, monkeys, fish, etc. These soft toys are very cute looking and also feel too soft. Babies play with them mostly and feel happy at that time.
So, you can give it to them.
17. Baby Photo Banner
Baby photo banners are also for keeping babies' memories for the future.
These banners are available in different sizes and photo blocks. You can use them to decorate the baby's room. Also, you can use photo banners for timelines like newborns to growing up.
These banners look classy and very stylish at the same time. This gift idea is very popular and trendy, you can go with this too.
18. Gift Sets
This one is the best idea because you can give many things as a set. Also, it looks very cool and pretty. In this, you can go to the clothes set, a toy set, a baby care kit, etc.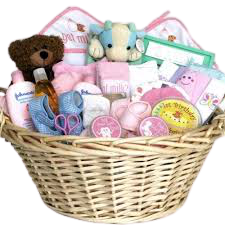 If you go with a toy set, you can combine soft toys and bath toys in this and other toys as well. If you like to give clothes a set, you can give different types of clothes in cool colors.
19. Smiley Hooded Blanket
A Smiley hooded blanket is a very cute-looking gift. It comes with a wrapper that covers babies properly.
You can easily hold the baby and it is very soft in the material. You can use this as a sleeping bag, safety bag, and baby wrapper.
Also, you can use it for newborn babies, either boys or girls. This one is also a very cool product to give as a gift.
20. Newnik Met
You can also call this mat a cozy mat.
These Mets are reusable, soft, and waterproof. The fabric of this is skin-friendly, soft, heat-free, and durable.
With these qualities, you can use them in any possible way. And also it is not harmful to the baby. These Mets hold water up to 8 times their own weight and dry instantly. It is very useful for babies.
You may also like:
Final Thought!!!
So that's it! Here are some best yet useful gifts that will surely help you. We know, With happiness, a newborn comes with a set of responsibilities too, and therefore we have suggested gifts that are within your budget too.
Hope you love our suggestions here.