As we become more reliant on technology, the risk of malware and viruses targeting our personal computers continues to rise. With hackers constantly finding new ways to infiltrate our devices, it's more important than ever to ensure that your PC is protected by a reliable antivirus software. With so many options available, it can be overwhelming to choose the right one for your needs.
In this article, we'll explore the top 10 best antivirus software for PC in 2023, including their features, benefits, and drawbacks, to help you make an informed decision and safeguard your personal information.
An antivirus is a program that detects and removes viruses and other kinds of Malicious software from your computers. Malicious software is also known as Malware and it can harm your computer and corrupt its data. Moreover, they can also attain your private information from your computer.
An Antivirus gives you Virus Protection, Spyware Protection, Web Protection, Spam Protection, and Firewall features that allow you to surf the internet or use unknown pen drives or media cards without any worry. Antivirus keeps you safe!
No one wants their computers to be attacked by any malicious content. Even if you are having general security measures like strong passwords and other things, chances are your computer is safe to a certain limit. Built-in programs like Microsoft defender can only help you halfway, the rest you have to complete by yourself.
For this, you have to install third-party antivirus software like McAfee and Norton which will give you advanced features to protect you from malware.
Today we will tell you the best 10 Antivirus software that will work for both windows and Mac and helps you to keep your device safe.
10 best Antivirus Software For PC
Now, with various antivirus Software available on the market, it is difficult to choose one. Everyone has their own USPs and features. You just have to pick the one that will work best.
I have narrowed down the 10 best antiviruses for PC with their features, pros, and cons. Read down and find out which will work best for your PC.
So, the number one antivirus in the list of 10 best antiviruses for PC is McAfee. McAfee has been around for over 20 years and it remains one of the best antivirus software available out there.
Other than mere antivirus features, it'll give you security features also Such as Anti-theft, Lock Screen, Password Protection, and the list goes on. It has good detection features like Firewall, anti-phishing, anti-stealing, Antiviruses, firewall, etc. Also, It will help you to keep your PC safe.
The antivirus gives you a free plan first and with an unlimited license feature. Not only this, but it is multi-device. So if you use it on a PC, you can also use it on multiple consoles! It is compatible with 6-10 channels and can be used on Windows, Android, and iOS Devices.
Pros
Virus protection with security
Detect malicious and fraudulent content efficiently.
Compatible with all Windows Android and IOS devices
The package includes a ransom guard PC boost and many bonus features with anti-virus protection.
Cons
Works well with windows but cannot compete with iOS
Modified ransomware samples are not available
Works well with Chrome but not on other browsers
Price: Basic and most affordable plan you can get is 29.99$ for 1 device – 1 Year subscription. There are also other plans that will cost you 89.99 Dollars per year which is also the most effective and rare cost anyone would have for you.
You will get an unlimited device connection for 1 year with this plan. Also, the descriptions of McAfee pricing are available on its website on product boxes that mention different plans for people.
It is the first choice of customers who want to go beyond just mere antivirus facilities. In addition to antivirus, they can also choose other software services like anti-spam, spam blocking, ad blocking, and antivirus. Bitdefender can also create an antivirus profile so that the consumers are protected. And they will be able to block malicious programs during times when you don't know about them.
The security service provider will not only have to assess to ensure that a customer will be satisfied with the service. But, it will also have to ensure that the customer will get the best protection. If customers are not satisfied with the service that they are receiving, they can simply go to the next place where the service provider can offer a better package.
Pros
Has a used collection of securities and features
Efficient password management
High ransomware protection,
Offers virtual private network (VPN)
Cons
Missed some ransomware samples
Unlimited VPN access requires a separate subscription
Price: Bitdefender Antivirus Plus will cost you $ 23.99 for 3 devices which is more or less the same as its competitors.
Additionally, Bitdefender Internet Security will cost you 32.99$ with 3 device connections for 1 Year. And Bitdefender Total Security will cost you 35.99$ with 5 device connections for 1 Year.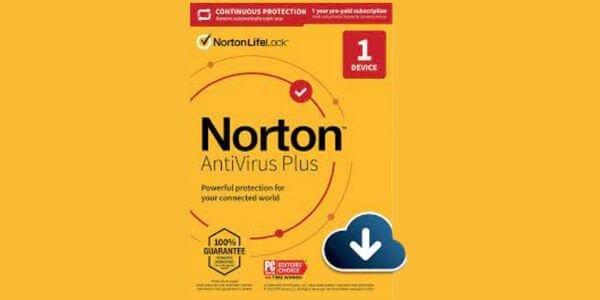 Norton Antivirus plus includes full tech support, with a virus protection promise. The Norton Security suite comprises a full range of antivirus products. It includes Norton Internet Security, Norton antivirus Plus, and Norton Antivirus Enterprise. Currently, it is available in 30 countries.
Norton + App is also available which is free with an annual trial. Norton Security and Norton Antivirus products can help you prevent cyberattacks by scanning for viruses and spam and blocking unwanted emails, unwanted web downloads, and other unwanted programs.
It can also scan web pages for viruses, track down cybercriminals and make a profile of malware threats within minutes of visiting an infected site. You can access NortonSecurity at a reduced price by joining the Norton Security Rewards program.
Pros
Includes online backup, Firewall exploit protection, password manager, and spam filtering.
Enough Online storage to secure and backup important files
Excellent scores in independent lab tests and hands-on test
Cons
Doesn't offer multi-license pricing
Expensive than competitors
Pricing:
Norton Antivirus plus costs $19.99 for the first year with 1 device connection.
Norton 360 Standard costs $39.99 for the first year with 3 device connections.
Norton 360 Deluxe costs $49.99 for the first year with 5 device connections.
Norton 360 with Lifelock Select costs $99.99 for the first year with 10 device connections.
Kaspersky security cloud-free antivirus plan with all the anti-virus protection you will get in the premium antivirus. It has more or less the same features that other antivirus software offers. But, it also offers some new and powerful features that you could not find in rival antivirus software for PC.
Kaspersky antivirus works on Windows, Mac, Linux, and other operating systems. It has different free and premium versions depending on whether it's for personal or business use.
This free antivirus version includes several useful features, especially when it comes to security. As it's the first full antivirus software for PC that can detect and remove any viruses, malware, and Trojan horses.
It has a variety of web protection features which include anti-phishing protection. As well as some bonus features like a secure browser, virtual keyboard, and anti-tracking protection.
Pros
Extra features for security and performance
High ransomware protection
Extra features like full-scale phone and live chat support
Cons
Doesn't Offer much information for a vulnerability scan
Slow down computer performance sometimes
Overlapping scan
Price: Kaspersky is free antivirus software for PC and costs you:
Kaspersky Standard 21.99$ for one year.
Kaspersky Plus 25.99$ for one year.
Kaspersky Premium 26.99$ for one year.
Webroot secures anywhere antivirus is known for its utilities offered to consumers. Apart from other antiviruses, it uses a different technique to work.
For example, if a browser opens a maliciously crafted file called "file.txt," it tries to get the file's hash value. If it succeeds, the program saves that value in some text file. By downloading the file, users can get that hash value. If they can then open that text file, they can see the "fake" file.
Other than this, Webroot is also so well in ratings. It offers basic detection at a very low price. And its top two tires include E-Commerce and Anti-protection, identity theft monitoring, and password management also.
Overall if you have webroot, then you have good antivirus software for PC that is quick and doesn't use a lot of CPU. In a survey, the company announces that it can detect 93.1 percent of the Malware samples during testing only.
Pros
Fast scan and tiny size
Effective for ransomware damage
Extra features with antivirus protection
Great ratings in Malware protection and phishing protection
Cons
Mixed results in testing with hand-modified ransomware
Does not use fire for components very well
Price:
Webroot Basic plan costs 23.99$ for the first year with 1 device connection.
Webroot Plus plan costs 35.99$ for the first year with 3 device connections.
Webroot Complete plan costs 47.99$ for the first year with 5 device connections.
Webroot Premium plan costs 77.99$ for the first year with 5 device connections & 1 identity.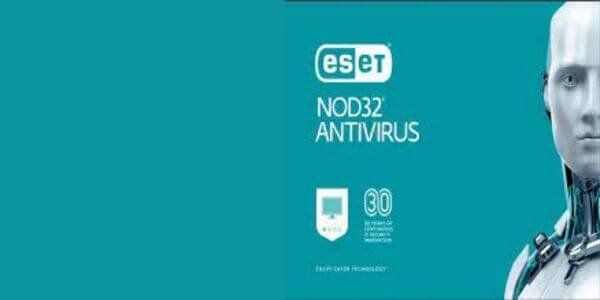 This antivirus is the entry-level version of ESETs Security Services. It is included in the top antivirus products Software tested by independent testing Labs. Its main selling point is that it is able to identify and disable Malware without slowing down your computer.
If you are a Windows user, you should definitely go for ESET NOD 32 Antivirus. For Windows system administrators, go with the free version of ESET Security Services.
ESET NOD 32 Free Antivirus can find Malware at the same time as it scans for other threats such as viruses, trojans, spyware, and trojan less. With this program, ESET will detect the threats you are facing while maintaining a clean system.
Pros
High level of protection
Excellent mobile app for Android
Anti-theft tool for stolen devices
Handy home network security scanner
Cons
More expensive than Norton and Kaspersky
iPhone app
Too expensive for multi-device protection
Price: The subscription for ESET NOD 32 Antivirus costs you $ 39.99 for a year. If you want an additional license, you can get it by charging $10 extra per year. Many other competitors have the same pricing for one license.
It is a premium Security Antivirus software that includes a whole lot of free anti-virus offering features.
For all those who are concerned about their privacy, Avast antivirus has a whole lot of privacy-related tools like sensitive data Shields. It helps you to find and protect your files that contain sensitive personal details and banking financial information.
It is bundled up with Avast secure line VPN and PC cleanup tools. Avast is one of the best solid offerings out there where you get what you pay for.
Pros
Real-time detection and analysis of suspicious activity
Reliable
Highly configurable and capable firewall
Cons
Can slow down your computer
Does not perform well in the browser
Pricing: Avast premium security cost you $69.48 for the first year. Avast has also many different plans, you can go to their site and select the one you need.
8. Sophos Home
Sophos home antivirus protection basically targets companies and businesses for proper protection and security management. It includes remote management that's common for business Enterprises.
It does not cost you more and helps you with malware protection tests and other things also. it also offers a free edition with the most advanced features to protect your computers. Also, the premium version will not cost you a fortune. The main screen of the antivirus displays all the devices you've protected with the number representing our outstanding notifications.
The first thing you must like about it is it does not contain spyware or other nasty stuff. The website does not tell your every move. It simply allows you to keep track of malicious activities. These features make it the best Antivirus software for PC.
Pros
Convenient
inexpensive
protects against ransomware
exploits remote management for up to 10 PCS and macs
cons
Pricing: It will cost you 44.99$ for a one-year subscription for more than 10 PCS and macs.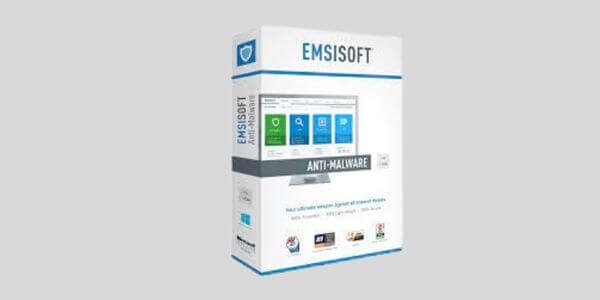 Emsisoft anti-malware is supported and incompatible all over the world. It contains good scores in the Malware protection and ransomware protection test. The basic feature it offers other than antivirus features is comprehensive remote management. Cloud console allows full remote management.
Pros
It supports a new browser extension.
The browser will protect you from surfing malicious content
Behavioral detection successfully blocked ransomware
cons
All browser does not support phishing detection
Cloud consoles may be too complicated for beginners
Pricing: It provides you with different plans for different purposes.
Emsisoft Anti-Malware Home plan costs 39.99$ for 1 year with 1 device connection.
The Emsisoft Business Security plan costs 59.97$ for 1 year with 3 device connections.
Emsisoft Enterprise Security + EDR plan costs 89.97$ for 1 year with 3 device connections.
Intego Antivirus is a web-based protection program aimed especially toward Mac users. This should be great news for Apple enthusiasts who have long been neglected by the cybersecurity industry!
Pros
A 7-day trial version is available for free.
macOS has a lot of features and a good malware detection rate.
Support through live chat
The design is sleek and contemporary.
Scanning in real-time
Firewall built-in
This app allows you to scan your iOS device.
Cons
A twisted pricing structure
A little pricey
There are no mobile apps available.
Easy-to-use Windows application
Pricing: Intego Mac Premium Bundle X9 plan cost is 69.99$ for 1 Year with 1 device connection.
You may also like:
Conclusion
In conclusion, keeping your computer protected from malware and viruses is crucial in today's digital age. With the increasing number of online threats, it's important to have the right antivirus software installed on your PC to ensure the safety of your personal information and data.
The top 10 antivirus software mentioned in this article for 2023, including Bitdefender, Norton, Intego, Emsisoft, Kaspersky, McAfee, Trend Micro, Avast, ESET, AVG, Sophos, and Malwarebytes, have been selected based on their features, performance, and user reviews.
It's important to choose an antivirus software that suits your needs and budget, and to regularly update and scan your PC to ensure maximum protection against online threats. With the right antivirus software, you can rest assured that your computer is safe and secure.
All these antiviruses are the best and most effective software known for their utilities. Use these antiviruses and protect your PC from different kinds of malware and spyware.
FAQS
How did you determine the top 10 best antivirus software for PC in 2023?
The top 10 best antivirus software for PC in 2023 were determined based on various factors such as independent lab test results, user reviews, features, ease of use, pricing, and customer support.
Are these antivirus software options suitable for all types of users?
Yes, these antivirus software options are suitable for all types of users, from basic home users to advanced business users.
What are some features to look for in an antivirus software?
Some important features to look for in an antivirus software include real-time protection, malware detection and removal, phishing protection, firewall, VPN, parental controls, and automatic updates.
Do I need to pay for antivirus software?
While there are free antivirus software options available, paid antivirus software typically offer more comprehensive protection and additional features. It's recommended to invest in a good antivirus software for better protection of your PC and personal data.
Can I use multiple antivirus software programs on my PC?
No, it's not recommended to use multiple antivirus software programs on your PC as they can interfere with each other and cause performance issues. Stick with one reputable antivirus software program for the best protection.