Here in this post, you will learn some real game pigeon hacks and cheats to win your game easily. Game Pigeon, a popular gaming platform for iOS users, offers a wide range of addictive and entertaining games to indulge in with friends and family.
But why settle for average when you can strive for greatness? With our collection of Game Pigeon hacks and cheats, you'll unlock a whole new level of excitement and triumph. Our expertly crafted techniques and strategies will help you master the games, conquer your opponents, and achieve unparalleled success.
Whether you're craving victory in 8 ball pool, Mancala, Cup Pong, Sea Battle, Anagrams, Word Hunt, Darts, Mini Golf, or any other Game Pigeon game, our hacks and cheats are designed to optimize your gaming experience. From secret tricks to hidden shortcuts, we'll reveal the tips and techniques that will elevate your skills and propel you to the top of the leaderboards.
Don't worry even if you are not an iOS user but a fan of the iOS gaming app then you need to make some changes on your device to play game pigeon on Android with these instructions or you can try some other apps like game pigeon from your Android device.
With these hacks and cheats for game pigeon, I was finally able to dominate my friends in every game. I was thrilled to have the upper hand, and my friends were amazed at the sudden improvement. I felt like I had discovered the ultimate secret to success in Game Pigeon, and couldn't wait to share my newfound knowledge with others.
Let's get some real Game pigeon hacks & cheats to rule the circle
Here, I will discuss a few game cheats and hacks I used to play while the rest of those I tried my best but cannot be sure, but I found a way to hack these games completely for free and it's safe.
Alright, if you have any trouble opening the app you can always follow this simple guide on game pigeon not working or you can delete the app and reinstall it again.
1. 8 Ball Hack – Game Pigeon Hacks
8 Ball game is fun. But what if you are not as perfect as your opponent player, you don't want to lose to your friend? Well, that's not gonna happen if you will follow these 8-ball cheats perfectly. I'm sure will beat your opponent like a pro.
So, let's confuse your friends In 8 ball match on game pigeon, take a look at these tips on behalf of my personal experience: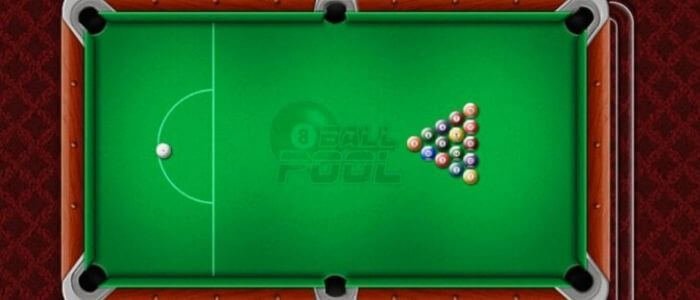 How do you win the GamePigeon 8 ball every time?
#Tip-1
Well first thing first, you have to make sure that you are the first person to play. After you have reached the final play screen.
On the triangle from your right hand, aim for the fourth ball only. "ONLY AIM FOR THE FOURTH BALL FROM YOUR RIGHT" and slide down your stick power to full to hit.
Two of the balls shall make it to the pot. So that's 100% proof that it's working. Just go ahead and you can play normally
#Tip-2
The second tip is you can use a straight object like a ruler or paper or a pencil to find the perfect angle.
This will work for just any shot whether it's long or short. You just simply have to aim the potting ball and if it's not aligned. You won't be able to make it.
Come On! Let's give it a try, apply these above-mentioned tricks and I bet you will have a lot of fun while playing 8 balls on the game pigeon.
2. Mancala – Game Pigeon Hacks
Now in Mancala, here is my personal experience and the straight point of your verified hacks to win the game and surprise your friends.
First of all, you need to write down this number 11443414121251 or just copy it. So once you have it just make sure that you are the first one to play the game.
When your friend sends the game, ask him to put "Avalanche Mode" as Normal or Random. Any mode will work in this case, but has to be "Avalanche Mode". From the number above just memorize the first digit which is a "1".
As you can see on the game screen there are 1 through 6 bowls with small balls on the left and the same on the right side.
Counting from the left bottom is the number "1". Start from the left bottom bowl which is "1". There you go. It's very simple, you just have to tap on the bowl according to the number provided above.
Now for an example let's talk about the third digit which is "4". What you have to do is count the bowls from the left bottom and click on the fourth bowl. And there you get a free turn again.
Now isn't it the interesting Game Pigeon Hacks that are tried and tested? Happy Winning!
3. Anagrams – Game Pigeon Hacks
Whenever I played Anagrams, I usually tried this method to go for a win-win!
There is only one pretty simple method. If you are using an iPhone you need to have a second device so you can find the words to look at and if you are good at multitasking you can use it on the same device. The website is wordunscrambler.me so let's start now.
Make sure to have the above-mentioned website open in your browser. If it asks for sign-in, do it. When you reach the game screen, hit the start button. Now let's assume it throws a 6-letter word like "I N O P A S".
You just have to type these alphabets on wordunscrambler.me and it will show you all the related searches that contain "I N O P A S". Voila! You are the winner again! Another one of the game pigeon hacks is tried and tested. Enjoy
4. Word Hunt – Game Pigeon Hacks
Okay, So to win every single time at this little game. Just open the game on your device. After moving on to the game screen it will show you a grid of scrambled alphabets.
All you need to do is navigate to this website https://stevenyao.me/wordhuntsolver/.
It has a very simple user interface so you won't have any problem using it. The website screen shows "Enter your Letters" Just fill the grid with those alphabets in the same order which are displayed on your device's screen.
What this website will do is it will show you the pattern of those words. Keep on pressing enter or space and create the same pattern on your device screen.
If you are already good at the game you could just use the website and get some high-scoring words. Keep Rocking!
5. Darts – Game Pigeon Hacks
We all love playing Darts and it's very annoying when you are not able to pull a bull's eye. LOL. This happens to me. Let's straight away get to the point.
First of all, you need to go to the [Setting] on your iOS device, then tap on [Accessibility], then tap on [Touch] > [Assistive Touch] >, and then [Create a New Gesture].
Just replicate the movement, touch the screen, and move it upwards without lifting your thumb or finger.
Remember the gesture has to be like you are sliding your thumb in an upward direction like you unlock the phone's screen. Save this gesture as darts. Make sure you have assistive touch turned on.
Now come back to the game screen, open the setting and tap on assistive touch > Custom, and then select the new gesture you just saved as darts.
Now try throwing a dart. This one is awesome to get 25er every time you throw the dart. You just have to make sure that you have saved the custom gesture perfectly. If not, you can always delete it and try saving a new gesture.
6. Cup Pong
Cup Pong is quite popular and is my favorite in-game pigeon. I used to play Cup pong a lot with my friends. So here are the hacks which I always use to defeat my friends.
Oh wait, let me tell you this first if you ever played beer pongs then it is very easy to understand the rules of the Cup pong game because all the rules are the same for both games. To win Cup Pong iMessage you must throw the ball in more cups than your friends. So you are the winner if you are able to get the highest number of cup wins.
Now let's take a look at how you play & win cup pong on iMessage game pigeon and beat your friends. Here are the rules, gameplay, and hacks for Cup Pong iMessage cheats:
Cup Pong rules
Cup pong is a multiplayer game so at least 2 players are required to play the game.
The player who starts the game will take the first turn.
To earn points in the game, make sure you will put the ball into the cups.
Each player has only one attempt per turn if they fail to put the ball into the mug. So you have to put the ball into the cup successfully to get consecutive attempts.
The player who is able to put the ball in the highest number of cups will be the Winner of the game.
Cup Pong hacks: How to win Cup Pong on iMessage
In the beginning, try to put the ball into the cups with enough power that are in the middle place. Because it's the easiest spot to shoot the ball and you do not need any angle.
After that, get all the nearest cups first, they are easy to aim and you can put the ball in easily.
Always analyze your throw and preview it before making a turn and throwing the ball into the cup. You can also use a ruler to make sure that your aim is right.
7. Sea battle
If you are a fan of battleship-based games then Game Pigeon offers you sea battle, An interesting and fun game. Again if you don't know how to play this game I will mention all the required information like Gameplay, Rules, And sea battle hacks to beat your game pigeon opponent.
Gameplay and rules:
Learn to play the game pigeon sea battle, the gameplay is very simple to understand. you just need to follow these game rules:
You have to position your ship on the board to start the battleship.
After that, you have to guess where your enemy ship can be. So you need to more focus on this part.
Now the last and simple rule to win the game, is, that you have to completely destroy your enemy's ship. And wooohhaaaa! You will win. Isn't it simple?
Game pigeon hacks for Sea battle
To be honest, there aren't any real cheats to win a sea battle but if you carefully follow these instructions then you will surely win your battle and defeat your opponents. Here are some game pigeon tips to win a sea battle:
Guess carefully, where your opponent's ship might board. And always hit the target on the pattern.
Once you have destroyed a ship, fire all the nearby areas to find your next target.
There is nothing you can do unless trying to find the location of your opponent's ships to target them.
8. Mini Golf
What is the most important thing to winning this game? Yeah, you got it right, to win every game played on game pigeon you need to get a higher score than your opponents. So the same goes for the Mini golf game. The game is similar to Golf Rival and you can check the detailed guide I already have posted on best hacks and winning cheats for Golf Rival to understand the gameplay.
The simple rule/hack for winning Mini golf on game pigeon is you have to make more points in fewer rounds than your opponent. Follow these easy tips carefully to win every round with maximum points:
#Tip-1:
Select your opponent wisely. Remember this, It is always hard to win against a well-experienced player. So take a look at your opponent's skills and choose a player who is the same as you in terms of experience. As a beginner, you have more chances to win against someone who is on the same level as you.
#Tip-2:
Plan your gameplay strategy. Make sure you have a clear plan for your game against your opponents. It will help you to gain the upper hand in every situation.
Put some pressure on your opponent and your chance they will definitely make a mistake under pressure. Take your shots fast so they have less time to think.
#Tip-3:
Take a close look at your opponent's movements. This will help you to understand their strategy and you will have more chances to improve your games. Try to follow their best moves (The way they are hitting the ball) to earn points.
#Tip-4:
Be more creative with your moves. It's not that difficult to understand the shots and move in mini golf. You can use a directional guide to understand angel shots and their direction. Use the options available to make your shots.
Conclusion
Winning is important while playing with your friends right? So try out these simple and real hacks for game pigeon game to win your game easily.
The above-mentioned cheats and hacks you will use in gamepigeon are all safe and valid without breaking any game rules or policy violations of the game.
Trust me in your friends circle you will be the boss and can challenge anyone to play with you. Even if you are playing against some well-skilled players, you don't have to be afraid of losing your game.
These simple game pigeon hacks will help you win all your games. Let me know your experience while using these cheats and simple tricks and share your experience with us. Comment below if you also know some real hacks and cheats for gamepigeon to make it more interesting and entertaining. I will write down these new skills here and update the new information.
You may also like:
FAQs
Can I Play gamepigeon on my Android phone?
Yes, you can play it on Android. Although it's an iMessage game and only available to iPhone users there are some ways to get the game pigeon app on your Android device.
Are there any game pigeon hacks for archery?
Yes, you can take care of these few things to win every set in gamepigeon archery:
Always aim your shot at the yellow area, mark your position, and hold tightly.
Take a closer look at wind speed and direction. You can see it on top of the left corner of your screen.
Is it safe to use these game pigeon hacks and cheats?
Yes, all the tips and hacks I mentioned in this guide are safe and 100% working. You just need to follow the tips carefully as mentioned and you will surely beat any opponents.
Is GamePigeon spyware?
No, GamePigeon is not considered spyware. It is a popular collection of multiplayer games available as an iMessage app for iOS devices. GamePigeon does not collect personal data or engage in malicious activities. However, it's always recommended to download apps from trusted sources and review their permissions before installing them on your device.
How do I edit my pigeon game?
To edit your GamePigeon game, follow these steps:
Open the Messages app on your iOS device.
Open a conversation where you have previously played GamePigeon games.
Tap on the "i" (info) button in the top-right corner of the conversation.
Scroll down to find the GamePigeon section.
Tap on the GamePigeon icon or name.
You will see a list of available games. Tap on the game you want to edit.
Within the game screen, look for an option or button that allows you to edit or customize the game settings.
Make the desired changes to the game, such as adjusting rules, settings, or options.
Once you are satisfied with the edits, close the game and continue your conversation.
Is GamePigeon only an iPhone thing?
Yes, GamePigeon is currently available exclusively for iOS devices, including iPhones, iPads, and iPod Touch. It is designed as an iMessage app and cannot be directly used on other platforms such as Android or Windows.