In today's digital age, sharing photos with friends and family has never been easier. With the rise of smartphones and social media platforms, there are countless apps available for sharing photos with your loved ones, no matter where they are in the world. These apps offer a variety of features, such as easy-to-use interfaces, the ability to create shared albums, and customizable privacy settings.
In this article, we will explore the best apps available for sharing photos with family and friends. Whether you're looking to share a few snapshots from your latest vacation or keep your loved ones up-to-date on your daily life, these apps are sure to make the process simple and enjoyable. So, without further ado, let's dive in and discover the best apps for sharing photos with family and friends!
Photos are kept as a memory forever, taking photos with your loved one is much more fun and exciting. Everyone loves to take photos and share them with Friends and Family. Sometimes, people like to Geotag their photos or even videos which help to identify the pictures or video from which area they are posted from. It is much more fun when people comment on your photos and praise you.
An important thing to do before sharing photos
People are always confused about selecting photos before uploading. They look deeper at which photo is best to share. They have to delete similar photos from the gallery and then select the nice ones.
But what if you declutter your photo library before you share photos online and remove duplicates and similar photos? Sounds good?
Thanks to the Gemini Photos app, this app scans your photos library or gallery and deletes photos that are copied or similar. You can use this app as:
Download the Gemini app on your smartphone.
Open the app and scan your gallery.
Tap on the Duplicate option.
Select each folder to choose which copies you want to delete.
Tap on Delete.
Tap Delete to confirm.
Now, your duplicate and similar photos are deleted and moved to the recycle bin or recently deleted album. If you want to free up storage space then delete your photos from here.
The best app to share private photos with Friends and Family
If you want to share photos with some specific people then here are some best apps to share them. Some photos are a little private that you don't want to share with children or the public, you can send them to your selected person.
1. Google Photos
Google photos have many features and some impressive functions to share photos. Although it is used to keep backups, you can share photos, and folders also. Google offers you a free tier to store unlimited photos. You can share them with family and friends at any time.
2. iCloud photos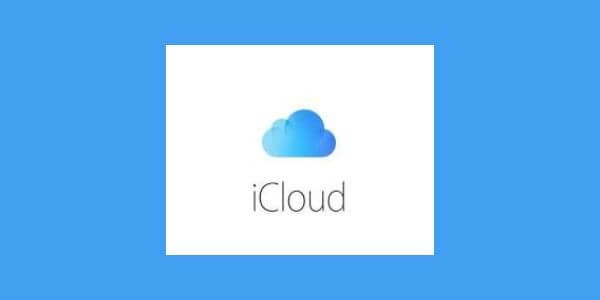 If you are an iPhone or Mac user then you can use the iCloud photos app. If you have iCloud photos turned on then it automatically uploads when you take photos.
You can share photos with Friends and Family at any time and you can also make collaborative albums that help you and your friends share photos privately.
3. Amazon photos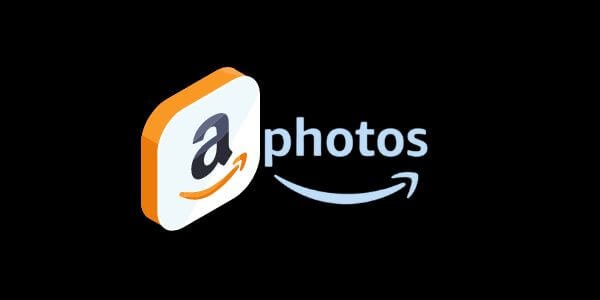 Amazon photos also have features like Google Photos and iCloud photos. This option is a better option than Google photos to share photos with Friends and Family.
To use Amazon Photos, you need to have an Amazon account. Once you have downloaded the app and signed in with your Amazon account, you can start uploading your photos and videos. It is free to all Amazon Prime members, which means you can view your photo library on FireTV or Alexa devices. You can also delete your Amazon account if it is not required.
4. Dropbox
Dropbox is user-friendly and quick to share photos or files. You need to upload photos on Dropbox, after you upload them, you will be able to view them online and share them with anybody. You can also create a shared folder so your friends and family can share their photos.
5. WeTransfer
WeTransfer is the quickest and easiest way to share photos with Friends and Family. If you have a folder of photos you can send them, even if you don't need to create an account first.
It is just like you sending mail to someone. You need to type your email address or receiver email address and attach the photos you wish to share.
6. PhotoCircle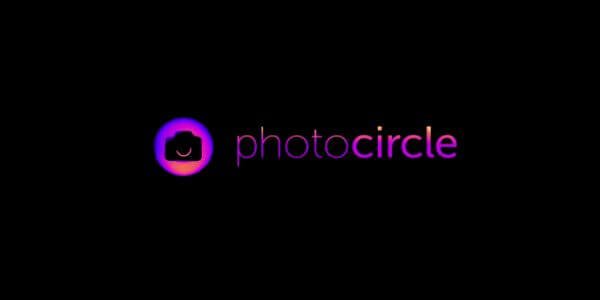 On PhotoCircle, every time you create a new album, it becomes private and only you are able to see photos until you invite others to become a part of that album.
Once you give them permission, they can add their photos. There is no limit to inviting or adding people or how many photos you could upload.
7. FamilyAlbum
You can guess this app from its name, FamilyAlbum is only sharing your photos with family groups or family members. It is meant to be created for parents that keep their family members updated with photos of their children.
Here you also get amazing tools and features to design and print a physical photo book.
Best site to share photos with the audience
If you want to share photos with Friends and Family over the internet. Here are the five best apps to share photos online beyond your social circle.
1. SmugMug
SmugMug has some great features and amazing templates to help you showcase and share photos.
You can create albums like family albums, friend albums, and more. So it's easy to locate through your photos. Here you will get the update option for themes to change the layout.
If you think it's light on social media, You can connect it with other platforms like Facebook, Twitter, and Instagram.
2. Photobucket
Here you need to take a subscription to use the tools and features. It is also used for backing up the photos, here you will get features like captions and titles for your photos.
Before uploading your photos on Photobucket, make sure you can use its tools or features for your photos.
3. Flickr
Flickr is the most popular site for sharing photos on the internet. Flicker offers an edition and organization tools or a handful of social networking features. Here you will get likes or comments on photos. It automatically uploads the photos.
4. 500px
500px is focused on displaying and showcasing your work and networking with other photographers.
The membership is totally free, but you can only upload 20 photos every week. You can also take paid membership for $25 per year, which unlocks more features and tools and give access to unlimited uploads.
5. PhotoBlog
If you are looking for a blogging platform to share your photos, you should try PhotoBlog. Here you will get layouts and designs and it gives you the best control of how your photos are showcased.
You can edit your photos in the gallery, make titles, and also can write a blog for a post. PhotoBlog will act as a social media, like or comment on others' photos.
Best apps to share photos with Friends and Family on iPhone
1. VSCO
VSCO is known as a powerful app for photo editing features with robust sharing tools. After uploading your photos, you publish or organize them in collections or share them outside of VSCO.
Well, it is free to use but if you want more advanced features then you need to unlock it with a paid subscription of $20 per year.
2. Ever
Every app does more activities than sharing your photos with your friends and family, it will Backup your photo library for free with unlimited storage.
If you want to reduce the resolution of your photos then it compresses your photos or you can keep them at their original resolution.
You can keep your photos in a shared album and share them with family and friends or you can connect with other social media platforms to share your photos directly.
3. Cluster
Cluster is a private app for sharing photos with Friends and Family.
This app is different app from other apps because you can create a private group for everyone to share photos and videos continuously. You can also organize your photos in different albums and collections.
4. Foodie
Foodie is the first photo editor app, if you want to text a photo, you can upload it directly to your social media app according to your choice. The Foodie app takes a few taps to edit and share photos as you want.
Here you will get unique filters or you can add fun to your photos. You will get a good controller for your photos.
What are the best free photo-sharing sites?
If you are looking to share photos easily and for free then here are some best sites for you to upload your photos with Friends and Family, and also on social media.
Behance
ImageShack
Imgur
imgbox
PostImage
You may also like:
Final words:
In conclusion, sharing photos with family and friends has never been easier with the wide range of apps available today. From social media giants like Facebook and Instagram to specialized photo-sharing apps like Google Photos and Dropbox, there are options for everyone.
The best apps offer not only easy sharing options but also secure storage and backup for your precious memories. It's worth taking the time to explore and experiment with different apps to find the one that best suits your needs and preferences. With these apps, you can keep your loved ones updated on your life and share special moments, no matter where you are in the world
I hope this article helps you to find out the best way to share your photos with people or the public online.
Frequently Asked Questions:
Q: What are some of the best apps for sharing photos with family and friends?
A: Some of the best apps for sharing photos with family and friends include Google Photos, Dropbox, iCloud Photos, and Facebook.
Q: Are these photo-sharing apps free?
A: Many of these apps have free versions, but some also offer paid plans with additional features.
Q: Can I control who sees my photos on these apps?
A: Yes, most of these apps offer privacy settings that allow you to control who can see your photos.
Q: Do these apps have any restrictions on the number or size of photos I can share?
A: Some apps may have restrictions on the number or size of photos you can share, especially with the free versions. It's always a good idea to check the app's terms and conditions to see if there are any limitations.
Q: Can I share photos with people who don't have the app installed?
A: It depends on the app, but many photo-sharing apps allow you to share photos with people who don't have the app installed, often by sending them a link.