Looking to buy a 4×6 size photo printer? Here in this guide, we are sharing a list of top photo printers at affordable prices with amazing features.
Photos have deep connections with our memories, the more we see the more we feel nostalgic and remember those memories. Everyone loves to take photos because it is a part of the memories we created. So it is necessary to find out a good 4×6 printer for our needs
In the market, there is different-different kind of printers available. In this post, we give you the top different kinds of printers we selected for you. You can have a look and you will find out what kind of printer is best for you.
4×6 is the normal size for your photos. For instance, those memories you capture in your phone or camera at the time you develop your picture are usually in 4×6 size. From photo albums to photo frames, the ideal size has always been 4×6.
Why Do We Need 4×6 photo printers?
With more things being done on your phone, photo printing is no exception.
Nowadays, printers have become so efficient that you can now connect them wirelessly just using your mobile and print your pictures in one go.
You can print your desired snapshots while sitting anywhere no matter whether you are in the office or at home. To share this joy we have tested and reviewed the top 4×6 photo printers that are best for you. And we were able to curate a list of the best printers for size.
From movie connection to Bluetooth, these printers have it all. Providing you with high-quality pictures.
In this article, we have covered the basic features and merits, and demerits of all printers. So without further ado let us dive into the list of the best 4×6 size printers.
List Of Best 4×6 Photo Printers: You Might Like!!
These are the best photo printers we introduce to you:
1. KODAK DOCK PREMIUM 4X6 – PHOTO PRINTER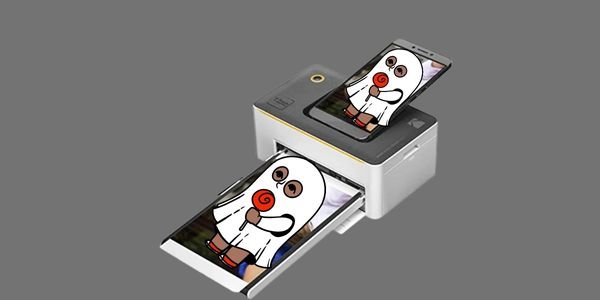 KODAK is one of the oldest brands in the photography field. A decade after decades kodak helps people to capture their precious moments with their loved ones.
Kodak is one of the best 4×6 picture printers in his segment you can find and is easily acknowledgeable by its unique design.
One Touch Printing by kodak dock printer's unique features let you print your photo directly from your smartphone. Just dock your smartphone. Press one touch and your photo are in your hand. Compatible with both IOS & Android with Bluetooth and USB connectivity.
You can download the kodak photo app to adjust or customize your photo according to your desire. The Kodak app provides you with many editable features which create your photo print even more beautiful.
Size is very compact, handy, and easy to carry anywhere you go. It is like your traveling partner. A rechargeable battery comes with the printer so you can use it for hours without any worries.
Features:
| | |
| --- | --- |
| PRINTING TECHNOLOGY | INKJET |
| CONNECTIVITY | BLUETOOTH, USB |
| SPECIAL FEATURE | PORTABLE |
| COMPATIBLE DEVICES | SMARTPHONES, PC, TABLETS |
| SHEET SIZE | 4X6 INCHES |
| PRINT MEDIA | GLOSSY PHOTO PAPER |
| PRINTER OUTPUT | COLOR |
2. Epson PictureMate PM-400 – 4×6 Photo Printers
Epson Picturemate PM-400 also called the "Personal Photo Lab". This compact and lightweight printer delivers beautiful borderless 4"x6", and 5"x7" printed photos.
Featuring wireless printing using Wifi, and Bluetooth connectivity from your ipads, tablets, laptops, and smartphones. It prints 4"x6" photos in just 36 seconds. Photos are water, smudge, scratch, and fade resistance and run up to many years.
Epson gives a 2.7" color display to navigate and preview for its users. It has built-in automatic photo correction that helps you to correct digital images and includes automatic color and brightness adjustment and face detection software that helps in adjusting color naturally for print images.
Features
Built-in automatic photo correction
Fade-resistant
Water-resistant
Print borderless photos
Compact design
Wireless connectivity
High-quality photos
Portable
Smudge, water, and fade Proof
| | |
| --- | --- |
| PROS | CONS |
| LCD screen panel | Little bulky in size |
| One-touch print | No battery support |
| Awesome connectivity option | |
Should buy or not: Advice
If you ignore the bulkiness part overall, the function is much greater than another printer.
And the price range is quite affordable.
3. Canon SELPHY CP1300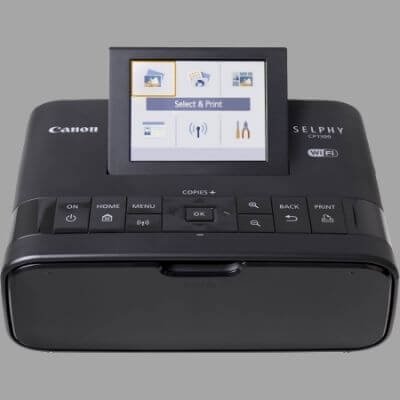 Canon is a brand that does not require any introduction. Canon introduced "Selphy CP1300" in a 4×6 photo printer segment. Perfect for your office and home. Stylish and portable printer with fast wireless prints from smart devices. Compatible with both IOS & Android with Bluetooth and WiFi connectivity.
Instantly creates high-quality and durable prints using Dye-Sublimation printing technology. Sublimation makes photo water resistance and smudges free and photos can run for years.
Create and share unique printed images with your friends with the help of canon's free picture montage app and add a creative touch using filters, stickers, borders, and layouts.
Features
3.2 inch LCD
Comes with an optional battery
Wireless connectivity
USB support
Water-resistant
Can print 2×6 photos
| | |
| --- | --- |
| PROS | CONS |
| LCD screen panel | Only 4×6'' photo support |
| Battery support | Can't scan and copy |
| Awesome connectivity option | |
| Great printing speed | |
Should buy or not: Advice
If you are specifically looking for a printer that is best for pictures then this is for you.
4. Liene 4X6 photo printer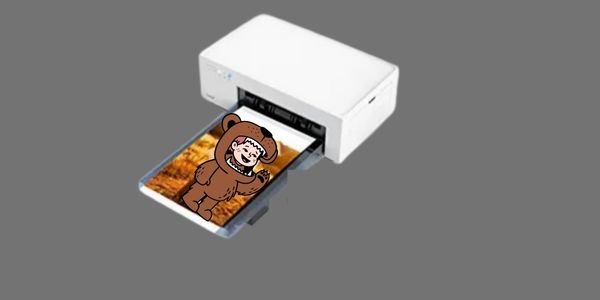 The last printer but not least is Liene 4 x 6 photo printer which operates with dye sublimation printing technology to print photos.
Liene provide you with wonderful photo quality in comparison with traditional photo printer. Liene uses Thermal Dye-Sublimation Technology in which dye deeply penetrates into paper and gives you a vibrant and high-quality photo.
Its works on automatic lamination 4-layer technology which protect the photo from water, scratches, fading, and any other stains.
Built-in wifi connection makes a stable and faster connection than Bluetooth and prints photos at your fingertips, just press command, and the rest is done by the printer. Designed for both IOS & Android devices with any device. The printer can support up to 5 devices simultaneously.
Multiple printing templates, frames, stickers, filters, and effects are available in liene app. Capture every moment and share happiness together with your friends. Makes photo printing easier and saves you money and time.
| | |
| --- | --- |
| Pros: | Cons: |
| Awesome quality of the print | Per print, the cost is too high |
| Colour accuracy is 99.9% in Photo print | Liene App is difficult to use ( Not in printing btw) |
Comparisons of 4×6 Photo Printers
The above table is showing you the comparison of the best 5 4×6 photo printers.
You may also like:
Conclusion
The best 4×6 photo printer is totally depending on you and your needs. It totally depends on what are you looking for, are you looking for home, office, or traveling purpose?
The more you pay the more quality and functions you get. Your purchase also depends on the product price, quality, usability, connectivity, print speed, etc.
FREQUENTLY ASKED QUESTIONS (FAQ)
Why do we need photo printers?
A photo printer is very useful for a person who loves to take photographs and collect them. Whether you are a traveler, social influencer, photographer, photo collector, or scrapbooker this device is made for you.
You do not have to wait to get your colored photos, Just click and your printed picture is in your hand.
How 4 x 6 printer does work?
A 4 x 6 is a compact and portable size photo printer which you can carry with you. It can be operated by your smartphones, PC, laptops, and tablets via Bluetooth, USB, or Wifi.
Just connect your devices to your photo printer and press the print button and your printed photos are in your hand.
Some printers also provide apps for editing and customizing and turning your photo into beautiful memories
How many types of printers do we have?
There are different kinds of printers in the market but the most common are:
Inkjet
Laser
Dye-sublimation
Dot-matrix
3D printers
These are some commonly used printers in the market and you can choose according to your needs.