It is not wrong if I call a 3D printer a money-making machine. You heard it right, You can make money with a 3D printer very easily.
A 3D printer or Three Dimensional printer is a device that can create a physical object from a digital design. This printer converts your imagination into reality. In a 3D printer, an object is created by laying down successive layers of material until the object is complete.
The most common materials used in 3D printers are Plastic, Metal, and Glass. There are many others materials that can also use in 3D printers. You can create anything with the help of these printers. Just imagine it, design it and print it.
Some of the most common products you can make with 3D printers are eyewear, footwear, furniture, molds, prototypes, educational material, prosthetic body parts and many more just name it.
If you want to earn from 3D printers then you have many opportunities to make money. There are many industries like manufacturing, Architecture, Medical, Engineering, Food, and Education that can use 3D printers to improve their efficiency and productivity.
Just use your 3D printers at the right place and you can earn lots of money.
In this article, I am going to tell you how to make money with a 3D printer and make the best use of it.
7 Ways To Make Money With Your 3D Printer?
Below is a list of some amazing ideas that will help you make money with your 3D printer.
Sell Your 3D design on an Online Store
Start a Youtube channel to share your ideas
Sell your 3D Printed Products Online
Start an Online Course For 3D Printing
Start making money as a freelancer
Create Workshops
Create a Website to Sell your 3D Printed Product
1. Earn Money By Selling a design on an online store
You can sell your design on any of the popular e-commerce websites like eBay, Etsy or Aliexpress, etc. (I will recommend that you sell on Etsy). There are other websites where we can sell our designs but we are not sure about those sites so I will be recommending sticking with these two sites i.e. Etsy and Aliexpress.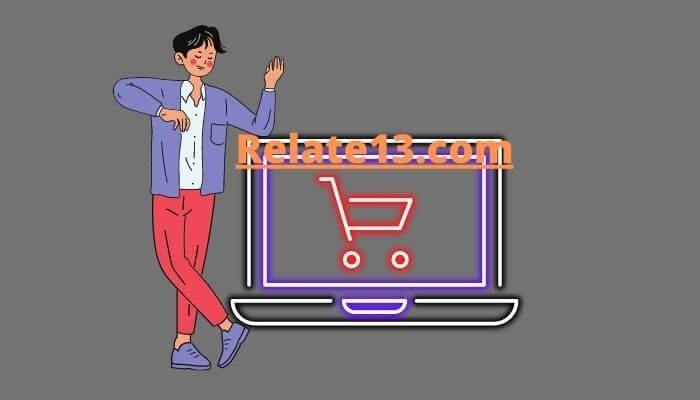 You can get very good traffic on Etsy from users all over the world.
Etsy is the perfect place to start for a new seller as its policies are straightforward and easy to understand for sellers and buyers, unlike many other e-commerce websites. It has a number of marketing tools that can help you sell your product such as SEO, paid ads, optimized titles, etc.
This will help you reach more customers online easily through these marketing tools that Etsy provides free for you to use (These are not available on Aliexpress).
2. Start a youtube channel
Start a YouTube Channel for 3D printing and earn money from there. Share your ideas for products you want to print, troubleshooting tips, and more.
Then sell them on websites such as Etsy, when people start buying your videos subscribe to your YouTube for more videos. This can be a great way to make money with a 3D printer!
3. Selling your 3D printed products online
You can sell your own or other people's products by providing them with an ordering facility on your website. (This will help you earn good money).
4. Online course for 3D printing
You can start an online course for 3D printing from your experience and knowledge about 3D printing. You can also use your online course as an income-generating product.
With a little time and effort, you can start making money with 3D design and printing."
5. Become a freelancer
By becoming a freelancer, Designing and printing prototypes for inventors, producing custom-decorated objects for designers, etc., You may make excellent use of a 3D printer and profit handsomely from it. You can also build a 3D Printing center for events like business expos, parties, birthdays, etc…
If you are an employer then you can hire a freelancer on freelance websites and make them work for you.
6. Creating workshops
Offer workshops about 3D printing to people who want to understand the basics of 3D printing and get trained in 3D printing cheaply. (This is the best) This can make you perfect as well as create a long-term business for you.
Start a subscription-based program for teaching people about how they can use their product to earn money only if they have access to the internet.
7. Earn by Creating a website
Launch a website that will help people know how they can use their products and earn money from them by working with their own 3D printer. (For e.g tutorials, guides, etc..)
Other ways to make money with a 3D printer
If you are into Robotics then you can also print your product easily. (For e.g 3D printed robots, 3D printer parts, etc..)
Post your design on forums, Facebook groups and ask people to support your design. Attach a tagline with your product saying that the product was made by you on your 3D printer i.e" This was made by me on my XYZ Printer".(This will help you sell it easily).
Making prosthetic limbs is also a very good option to make money with 3D printers. You can customize it according to the user's shape, size, and skin tone which perfectly matches the opposing limb.
You may also like:
Summary
After reading about this and knowing the uses of 3D printing and how you can money through it, I am very sure you never feel your 3D printer is a waste or a toy anymore. Moreover, some of these things are actually best to earn money, and if you have the talent for this, that cherry on the cake.
You can recover your 3D printer purchasing cost if you know how to use it and how can you utilize it with your skills.
FAQs
Can you make money with 3D printing?
If you want to earn from 3D printers then you have many opportunities to make money. There are many industries like manufacturing, Architecture, Medical, Engineering, Food, and Education that can use 3D printers to improve their efficiency and productivity.
What is the most profitable thing to make with a 3D printer?
Cosplay props, planters, and miniatures are some examples that give you the most profits. Selling Prosthetic body parts is also the most profitable business you can go with. You can create customized body parts for your customers.
What 3D printer software should I use?
There are many software available in the market for your 3D printer you can go with. Some of the tops are Fusion360, Solidworks, Onshape, Blender, Siemens NX, etc. Remember software is just a tool, it all depends on you how creative you can think and design.