Karaoke apps have become increasingly popular in recent years, and with the Firestick's high-quality display and sound system, you can turn your living room into your very own karaoke bar. Plus, with the pandemic forcing us to stay indoors, karaoke apps have become a go-to for entertainment and bonding with friends and family.
So, whether you're looking to belt out some classic rock tunes or want to show off your pop-star potential, we've got you covered. In this article, we'll take a look at the best free karaoke apps for Firestick that you can download and start using right away. So, grab your microphone, warm up your vocals, and let's get started!
In this article we will discuss 5 of the best karaoke apps that we found for you and everything you need to know about them.
Best 5 karaoke apps for Amazon Fire TV stick
There are many apps that are available on the App Store of Amazon fire TV stick but when it's come to us we always prefer the best so there are 5 apps for you that are best let's see
1. Red Karaoke: Sing and Record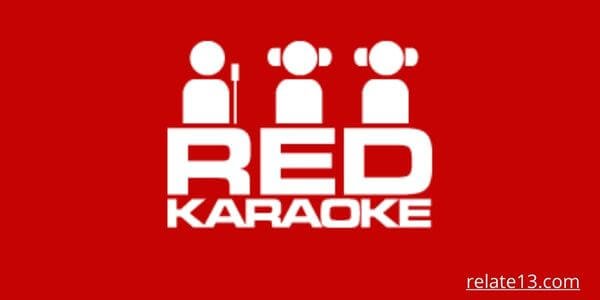 Red karaoke is one of the best karaoke apps which are available on Amazon for TV sticks. It provides a rich user-friendly experience to the users. This will also give the option to see the display and sing the song.
By using red karaoke you can show your rich singing skills to the Global community via the Internet. The effects of the red karaoke app will make it impossible to distinguish between professional camera videos and red karaoke videos.
Features
Red Karaoke's song library contains more than 100,000 karaoke songs. Start singing along by looking for your favourite songs by title, artist, or genre.
The software has a simple user interface. Make playlists, do a song search, and change the key and pace to suit your voice.
Red Karaoke has both free and premium versions. Songs are only partially accessible in the free version while being entirely accessible in the paid version.
You can customise by Adding audio and video effects, background music, and it can also record your performances.
Red Karaoke is compatible with multiple devices such as Firestick, Android, iOS, and web browsers. You can access your karaoke collection from anywhere.
Read More: Best Auto-Tune Apps
2. Smule: The Social Singing Application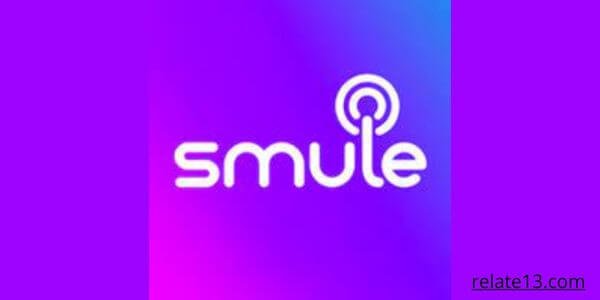 This is the most downloaded and the most popular free Karaoke singing application which is also available for Firestick.
This app also allows you to make fun with your friends online. It can also be used professionally and personally. you can get this app easily from the amazon fire TV stick app store.
Features
Smule offers a vast and varied music collection with over 10 million tracks to pick from.
You have the option to sing solo as well as team up with friends for a more engaging performance.
It contains audio and video effects, such as pitch correction, reverb, and video filters, that can be added to your recordings to improve your performance.
Smule provides the unique chance to collaborate with well-known musicians and artists.
Smule has a strong global community of vocalists, You can take part in challenges and competitions to show off your talents,also follow other users, and comment on other users' performances.
Pricing: You can use it for free and the subscription for this application is $7.99 per month or you can also get a yearly subscription of $39.99 per year.
Read More: Watch pay-per-view on Firestick
3. Karaoke For Kids
Nowadays children are literally very active. They love activities like singing, dancing, playing, drawing, painting, etc.
Some children also love singing so their parents also want that the development of their kids should be proper
The love of singing among children is very common now so they also have karaoke to practice for themselves.
You don't have to buy any device, you can download these apps to develop your children's skills.
In this application, kids get hundreds of nursery rhymes, and kids' song poems it features both instrumental and also audio track versions to sing.
Pricing: kid's karaoke application is free to use you don't need to pay anything.
Read More: Connect Bluetooth Speaker To iPhone
4. Starmaker: Bring Out The Singer In You
I personally love this application so much that I also love to sing songs on various karaoke versions so the Amazon fire stick also allows us to download the Starmaker app.
The Starmaker application is also listed as the topmost-rated karaoke application on the Fire TV stick.
This application also allows you to make do it with your family and friends or you can also sing with people online.
This application works online and also contains a built-in editor which usually modified your recording with effects. In this application, you will also get to use a library of updated new songs and it also updates on a regular basis
Pricing: it's a free-to-use application.
Read More: Download Lenox media player on firestick
5. Midfun Karaoke: Simplistic and free Karaoke app
If you also love those applications which are ad-free. So this application is perfect for you because this karaoke application is literally straightforward.
It does not contain any ads and it's really simple to use. This is completely free and also available on the Fire TV stick and also on other Android TVs.
The output quality might not be that great but as it is cost-free I don't think you can find a better application than Midfun karaoke.
Pricing: This is also a free-to-use application.
You may also like:
Wrapping up
With the abundance of karaoke apps available for Firestick, choosing the right one can be a daunting task. In this article, we have taken the guesswork out of the equation by listing the top 5 free karaoke apps available for Firestick.
Each of them has at least a free trial version or commonly these apps are free and also have the feature of a large library that contains millions of songs you can choose from.
I think this article has covered enough so that you can easily understand what I am trying to say.
I hope you like the content. If you are facing any queries ask them in the comment section I will try to solve your queries as soon as possible. Thank you and have a great day.
So grab your microphone, warm up your vocals, and let the singing begin!
Frequently Asked Questions
Can I use a microphone with karaoke apps on Firestick?
Yes, you can use a compatible microphone with karaoke apps on Firestick. Some karaoke apps even have a feature where you can connect your microphone to the Firestick through Bluetooth.
Can I use a karaoke app on Firestick without an internet connection?
No, most karaoke apps on Firestick require an internet connection to access their song library and features. However, some apps may allow you to download songs for offline use.
Can I use my Firestick remote to control the karaoke app?
Yes, you can use your Firestick remote to navigate and control the karaoke app. Some apps may also have a mobile app that you can use as a remote control.