Firestick, a popular streaming device by Amazon, is not just for streaming movies and TV shows. If you love singing your heart out and having a blast with friends and family, it can also be your ultimate karaoke companion. With the multitude of karaoke apps available, it can be overwhelming to choose the best ones.
Fear not! In this article, we'll explore the 7 best free karaoke apps for Firestick that will transform your living room into a lively karaoke party.
Whether you're hosting a karaoke party or simply want to practice your singing skills, these karaoke apps will provide you with endless entertainment. Get ready to unleash your inner superstar as we dive into the best free karaoke apps for Firestick.
So, let's start singing!
Best 7 karaoke apps for Amazon Fire TV stick
There are many apps that are available on the App Store of Amazon Fire TV stick but when it's come to us we always prefer the best so here are 7 apps for you that are best let's see.
1. Red Karaoke Sing & Record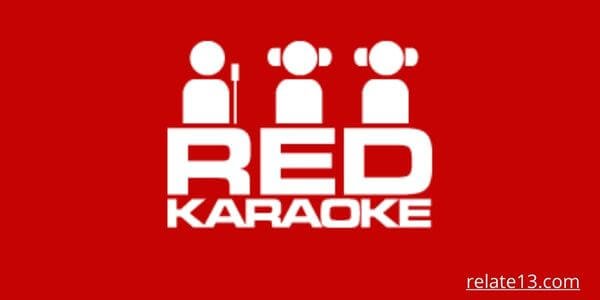 Red Karaoke is one of the best karaoke apps which are available on Amazon for TV sticks. It provides a rich user-friendly experience to the users. This will also give the option to see the display and sing the song.
By using red karaoke you can show your rich singing skills to the Global community via the Internet. The effects of the red karaoke app will make it impossible to distinguish between professional camera videos and red karaoke videos.
Features
Red Karaoke's song library contains more than 100,000 karaoke songs. Start singing along by looking for your favorite songs by title, artist, or genre.
The software has a simple user interface. Make playlists, do a song search, and change the key and pace to suit your voice.
Red Karaoke has both free and premium versions. Songs are only partially accessible in the free version while being entirely accessible in the paid version.
You can customize it by Adding audio and video effects, and background music, and it can also record your performances.
Red Karaoke is compatible with multiple devices such as Firestick, Android, iOS, and web browsers. You can access your karaoke collection from anywhere.
2. Smule: The Social Singing Application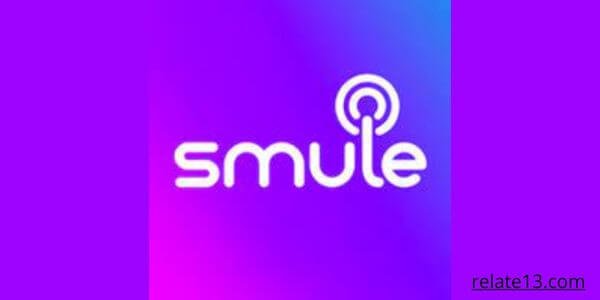 This is the most downloaded and the most popular free Karaoke singing application which is also available for Firestick.
This app also allows you to make fun with your friends online. It can also be used professionally and personally. you can get this app quickly from the amazon fire TV Stick app store.
Features
Smule offers a vast and varied music collection with over 10 million tracks to pick from.
You have the option to sing solo as well as team up with friends for a more engaging performance.
It contains audio and video effects, such as pitch correction, reverb, and video filters, that can be added to your recordings to improve your performance.
Smule provides a unique chance to collaborate with well-known musicians and artists.
Smule has a strong global community of vocalists, You can take part in challenges and competitions to show off your talents, also follow other users, and comment on other users' performances.
Pricing: You can use it for free and the subscription for this application is $7.99 per month or you can also get a yearly subscription of $39.99 per year.
3. Karaoke For Kids
Nowadays children are literally very active. They love activities like singing, dancing, playing, drawing, painting, etc.
Some children also love singing so their parents also want that the development of their kids should be proper
The love of singing among children is very common now so they also have karaoke to practice for themselves.
You don't have to buy any device, you can download these apps to develop your children's skills.
In this application, kids get hundreds of nursery rhymes, and kids' song poems it features both instrumental and also audio track versions to sing.
Key Features:
1. Child-Friendly Song Selection: Karaoke For Kids curates a collection of popular children's songs, nursery rhymes, and Disney classics that are perfect for young audiences. The lyrics are displayed on the screen, encouraging kids to sing along and improve their reading skills.
2. Parental Controls: The app includes robust parental controls that allow parents to manage the content and access within the app. Parents can restrict certain features or song categories, ensuring a safe and controlled environment for their kids.
3. Voice Effects: Karaoke For Kids includes fun voice effects that kids can use to add a touch of creativity to their performances. They can sound like chipmunks, robots, or even cute animals, making their singing experience even more enjoyable.
4. Simple Interface: The app's user-friendly interface is designed to be intuitive and easy for young children to navigate. Large buttons and colorful visuals make it simple for kids to select songs and play their favorite karaoke tracks.
5. Positive Reinforcement: Karaoke For Kids provides positive reinforcement and encourages children to sing more. Applauses and virtual rewards boost their confidence and make them feel like stars in their own little karaoke world.
6. Ad-Free Experience: As the app focuses on the well-being of young users, it ensures a completely ad-free experience, eliminating any distractions and keeping children engaged in their musical journey.
Pricing: kid's karaoke application is free to use you don't need to pay anything.
4. Starmaker: Bring Out The Singer In You
I personally love this application so much that I also love to sing songs on various karaoke versions so the Amazon fire stick also allows us to download the Starmaker app.
The Starmaker application is also listed as the topmost-rated karaoke application on the Fire TV stick.
This application also allows you to make do it with your family and friends or you can also sing with people online.
This application works online and also contains a built-in editor which usually modified your recording with effects. In this application, you will also get to use a library of updated new songs and it also updates on a regular basis
Key Features:
1. Massive Song Library: StarMaker boasts an extensive song library covering various genres and languages. From classic hits to the latest chart-toppers, you'll find a wide selection of songs to suit your singing preferences.
2. Real-Time Audio Effects: Enhance your singing with real-time audio effects, such as reverb and echo, to give your performance a professional touch.
3. Duet with Celebrities: One of the standout features of StarMaker is the option to perform duets with famous singers and influencers. This adds an exciting and interactive element to your karaoke experience.
4. Collaborate with Users: Besides duets with celebrities, you can also collaborate with other StarMaker users. This social aspect of the app fosters a sense of community and makes it more enjoyable to share your passion for singing.
5. Video Filters and Effects: To make your recordings visually appealing, StarMaker offers various video filters and effects that you can apply while recording your performances.
6. In-App Challenges and Contests: StarMaker frequently hosts challenges and contests, allowing you to compete with other users and showcase your talent on a larger stage.
7. Feedback and Support: The app provides a space for users to give and receive feedback on performances. This constructive feedback can help you improve your singing skills and gain more confidence.
8. Personal Profile: StarMaker allows you to create a personalized profile, where you can showcase your recorded performances, and followers, and engage with other users.
9. Customizable Karaoke Experience: Adjust the pitch and tempo of the songs to match your vocal range and style, ensuring a comfortable and enjoyable karaoke session.
10. Share on Social Media: Once you've recorded your karaoke masterpiece, you can easily share it on social media platforms, such as Facebook and Instagram, to get recognition from your friends and followers.
Pricing: it's a free-to-use application.
5. Midifun Karaoke: Simplistic and free Karaoke app
Midifun Karaoke is a delightful karaoke app that offers a unique twist to the traditional karaoke experience. Unlike most karaoke apps that provide pre-recorded instrumental tracks, Midifun uses MIDI files, allowing you to customize the accompaniment according to your preferences.
If you also love those applications which are ad-free. So this application is perfect for you because this karaoke application is literally straightforward.
It does not contain any ads and it's straightforward to use. This is completely free and also available on the Fire TV stick and also on other Android TVs.
The output quality might not be that great but as it is cost-free I don't think you can find a better application than Midifun Karaoke.
Key Features of Midifun Karaoke:
1. MIDI-Based Songs: Midifun offers a vast collection of MIDI-based songs, which provide more flexibility compared to regular audio files. With MIDI, you can adjust the key, tempo, and even individual instruments to suit your vocal range and style.
2. Real-Time Lyrics: The app displays real-time lyrics on the screen, helping you stay on track and sing along easily. This feature is especially helpful for those who are less familiar with the lyrics of a song.
3. Offline Access: Midifun Karaoke allows you to download songs for offline singing. This is particularly convenient for those times when you don't have access to the internet but still want to enjoy a karaoke session.
4. Song Request Feature: If you can't find a specific song in the app's library, you can make a song request, and the developers often add popular user requests to expand the song selection.
5. Voice Recording: Midifun also enables you to record your performances, so you can listen to them later, share them with friends, or even analyze and improve your singing skills.
6. Adjustable Background Music: As mentioned earlier, MIDI files allow you to adjust the background music according to your preference. You can emphasize or mute certain instruments, creating a personalized karaoke experience.
7. User-Friendly Interface: The app boasts a simple and intuitive interface, making it suitable for users of all ages and experience levels.
8. Regular Updates: Midifun Karaoke receives regular updates, ensuring that you have access to the latest features and an ever-expanding song library.
Pricing: This is also a free-to-use application.
6. KaraFun
KaraFun is a popular karaoke app and platform that offers an extensive library of songs for karaoke enthusiasts. It provides a fun and interactive singing experience, making it a fantastic addition to the list of the best free karaoke apps for Firestick.
Key Features of KaraFun:
1. Vast Song Library: KaraFun boasts a massive collection of songs spanning various genres and languages. From classic hits to the latest chart-toppers, users can access a wide range of tracks, ensuring there's something for everyone to sing.
2. Scrolling Lyrics: One of the standout features of KaraFun is its scrolling lyrics display. As you sing, the lyrics of the song scroll across the screen, making it easy to follow along and stay on track. This feature is particularly helpful for those who might be less familiar with the song's lyrics.
3. Offline Mode: KaraFun allows users to download their favorite karaoke tracks for offline use. This means you can have your personalized karaoke playlist ready even when you don't have an internet connection, making it perfect for parties or gatherings in places with limited internet access.
4. Customizable Backgrounds: To enhance the karaoke experience, KaraFun offers customizable backgrounds. Users can choose from various visually appealing themes to set the mood for their singing session.
5. Sync with Multiple Devices: KaraFun enables synchronization across various devices. This means that if you have an account, you can access your favorite songs and recorded performances on multiple devices, such as your Firestick, smartphone, or computer.
6. Singing Contests: KaraFun occasionally hosts singing contests and challenges, adding an exciting competitive element to the platform. Users can participate, showcase their talents, and even win prizes.
7. User-Friendly Interface: The app's user interface is designed to be intuitive and easy to navigate. Whether you're a seasoned karaoke enthusiast or a beginner, KaraFun ensures a smooth and enjoyable experience.
Pricing: While KaraFun offers a free version with limited access to songs and features, it also provides a premium subscription option.
Subscribing to the premium plan grants users access to the full song library, additional features, and an ad-free experience. The premium plan may be appealing to serious karaoke lovers who want unrestricted access to the latest tracks and exclusive content.
7. Karaoke Sing & Record by Yokee
Karaoke Sing & Record by Yokee is one of the most popular and well-loved karaoke apps available for Firestick. It provides an exceptional karaoke experience, allowing users to sing along to their favorite songs and record their performances for sharing or personal playback.
Karaoke Sing & Record by Yokee is a top-rated karaoke app on Firestick that lets you sing along to your favorite tunes.
With an extensive library of songs ranging from classic hits to the latest chart-toppers, this app offers an immersive singing experience. The app's user-friendly interface makes it easy to search for songs, record your performances, and share them with friends. Let's delve deeper into the features and functionalities of this fantastic karaoke app:
Key Features of Karaoke Sing & Record by Yokee
1. Extensive Song Library: Karaoke Sing & Record boasts an extensive and diverse song library, catering to various musical tastes and genres. From classic hits to the latest chart-toppers, users can find an impressive collection of songs from different eras and cultures.
2. User-Friendly Interface: The app's interface is intuitive and user-friendly, making it easy for users of all ages to navigate and explore. You can quickly search for specific songs or artists and start singing with just a few taps.
3. Karaoke Recording: One of the standout features of this app is its built-in recording functionality. Users can record their karaoke performances while singing along to their chosen songs.
4. Vocal Enhancement: To help users sound their best, Karaoke Sing & Record offers various vocal enhancement features. These include voice effects, pitch correction, and echo, allowing singers to fine-tune their performances and add a professional touch to their vocals.
5. Social Sharing: Karaoke is all about sharing the fun with others, and this app recognizes that. Users can easily share their recorded karaoke performances on social media platforms like Facebook and Twitter, allowing them to showcase their singing talents and connect with fellow karaoke enthusiasts.
6. Offline Mode: Unlike some karaoke apps that require a constant internet connection, Karaoke Sing & Record by Yokee offers an offline mode. Users can download their favorite songs for offline use, ensuring uninterrupted karaoke sessions even without an internet connection.
7. Virtual Duet and Collaborations: Another exciting feature of the app is the option to perform virtual duets and collaborations with other users. You can invite friends or join strangers from the app's community to sing together, creating a truly social and interactive karaoke experience.
8. Personalized Recommendations: The app keeps track of your karaoke history and preferences, allowing it to offer personalized song recommendations. This ensures that you always have fresh and enjoyable songs to sing along to.
Pricing: Free
You may also like:
Wrapping up
With the abundance of karaoke apps available for Firestick, choosing the right one can be daunting. In this article, we have taken the guesswork from the equation by listing the top 7 free karaoke apps available for Firestick.
Each of them has at least a free trial version or commonly these apps are free and also have the feature of a large library that contains millions of songs you can choose from.
I think this article has covered enough so that you can easily understand what I am trying to say.
I hope you like the content. If you are facing any queries ask them in the comment section I will try to solve your questions as soon as possible. Thank you and have a great day.
So grab your microphone, warm up your vocals, and let the singing begin!
Frequently Asked Questions
Best Free Karaoke Apps For Firestick
Yes, there are karaoke apps available that can be used on your TV. Many modern smart TVs come with built-in app stores where you can download karaoke apps like Karaoke Channel, The Voice: On Stage, and Singing Machine. These apps offer a vast selection of songs in various genres and provide features like lyrics display, scoring and voice effects.
Can I use a microphone with karaoke apps on Firestick?
Yes, you can use a compatible microphone with karaoke apps on Firestick. Some karaoke apps even have a feature where you can connect your microphone to the Firestick through Bluetooth.
Can I use a karaoke app on Firestick without an internet connection?
No, most karaoke apps on Firestick require an internet connection to access their song library and features. However, some apps may allow you to download songs for offline use.
Can I use my Firestick remote to control the Karaoke app?
Yes, you can use your Firestick remote to navigate and control the Karaoke app. Some apps may also have a mobile app that you can use as a remote control.
What is the best karaoke app for Roku TV?
There are several karaoke apps available for Roku TV, each with its own features and song selection. Here are some of the best karaoke apps for Roku TV:
The Karaoke Channel: This app provides a vast selection of songs, including popular hits and classic favorites. It offers a subscription-based service for access to more songs and features.
Singing Machine: This app offers a variety of karaoke songs, as well as a range of voice effects and pitch correction features. It also allows you to record your performance.
Red Karaoke: This app provides a large catalog of karaoke songs, including both English and non-English tracks. It offers a premium subscription service for more features.
Karaoke Now: This app provides a selection of free karaoke songs, as well as the ability to purchase additional songs for a small fee. It offers a range of features, including voice effects and pitch correction.
Karaoke Party: This app offers a fun karaoke experience with a variety of songs and voice effects. It also allows you to sing duets with friends and family.
Is there Free karaoke app for Samsung Smart TV
Yes, there are several free karaoke apps available for Samsung Smart TV that you can use.
Can I play karaoke on my TV?
Yes, you can play karaoke on your TV! There are many ways to do this, including:
Using a karaoke machine: You can connect a karaoke machine to your TV to play karaoke songs. The machine typically has a built-in player and comes with a microphone to sing along with the songs.
Using a karaoke app: You can download a karaoke app on your smart TV and use it to play karaoke songs. Some popular karaoke apps for smart TVs include The Singing Machine, Karaoke Channel, and Stingray Karaoke.
Using a streaming service: Some streaming services such as Netflix and Hulu, offer karaoke shows and movies that you can watch on your TV.
Does YouTube have free karaoke?
Yes, YouTube offers a wide variety of free karaoke content. You can find numerous karaoke songs and instrumental versions of popular songs on YouTube by searching for the song title followed by "karaoke" or "instrumental." Many channels and users on YouTube specialize in providing karaoke tracks, complete with lyrics on-screen for you to sing along.