Are you a Netflix user too and want to shift to some other platforms for free content? Since not all the platforms are free, here we have discussed some of the best Netflix alternatives (paid and free) that you can use to explore more variety of content.
We all know that Netflix is one of the most popular entertainment services in the world, You should also be aware that it has over 222 million paying customers in over 190 countries watching TV shows, documentaries, feature films, and mobile games from a wide range of genres and languages.
Members get unlimited access to watch as much as they want on any internet-connected screen, at any time, and from anywhere. Members may watch without ads or obligations by playing, pausing, and resuming viewing.
But with that, you can also get some major fallbacks, which by telling here I don't want to waste a bit more of your time. Let's get back to why you are here in the first place.
The 10 Best Netflix Alternatives
Here are some best alternatives to Netflix you must try once.
1. Amazon Prime Video
An Amazon Prime subscription includes access to Amazon Prime Video. You may, however, pay $8.99 per month for a single video membership.
Prime Video is one of several services available through the Amazon marketplace, whereas Netflix is solely focused on your VOD experience.
Amazon maintains your other streaming services, such as CBS All Access, HBO, Netflix, and more, whether you're casting through an Amazon Fire TV Stick or watching on a mobile device.
Amazon's UI excels when it comes to the company's own content, but it can also be used to access other apps. And one of the most enjoyable aspects of the streaming app is that you have a plethora of content of no. of channels as well as movies.
2. Vudu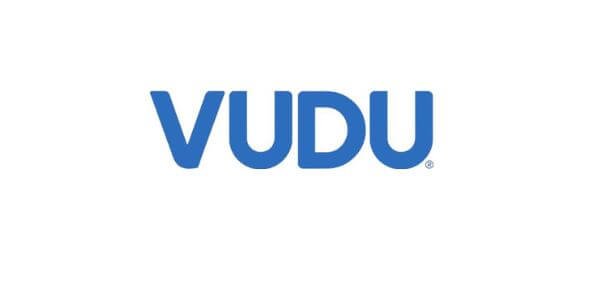 Netflix and Vudu both provide high-definition streaming. Netflix offers a few 1080p video selections. All Vudu titles are in 1080p genuine high definition. They also include Dolby Digital Plus 7.1 surround sound as standard.
Netflix is less expensive and has more alternatives. Vudu, on the other hand, has a better level of streaming quality and provides titles on the same day.
3. IMDb Tv
IMDb Tv which was first launched as FreeDive early but now expanded its horizons now as the venerable branding of the Internet Movie Database has been an Amazon subsidiary since 1998.
With its Fire TV devices, Amazon is Roku's greatest streaming hardware competitor, so you'll probably need a Fire TV — or a PC linked up to a TV — to view IMDb TV on a real TV.
The service is mostly focused on movie streaming, as you might anticipate. You will find some great movies on IMDb TV such as Paddington, Spider-Man (the 2002 version), and Elf are accessible, but there is also a good collection of TV shows.
You can also watch all seven seasons of the AMC classic Mad Men, as well as five seasons of the feel-good TV comedy Schitt's Creek, through the service (which is also available on Netflix commercial-free).
Other shows include A&E's Cold Case Files, History's The Hunt for the Zodiac Killer, and Michael Landon's Little House on the Prairie, which aired for nine seasons.
You may view it on any PC or Mac browser, as well as any Amazon Prime Video app on a phone or tablet.
4. YouTube
YouTube, arguably the most well-known free Netflix competitor, rose to prominence so quickly after its founding in 2005 that Internet behemoth Google bought it for nearly $1.65 billion US only a year later.
It allows users to watch video snippets for free, including certain television programs and movies. You may create "playlists" of your favorite videos and post comments on them to discuss what you've seen.
However, there are a few things to keep in mind when utilizing YouTube. One is that certain full-length films aren't really free, you have to pay to see them.
Second, YouTube is quite tight about copyright, so some of your favorite videos may not be on YouTube for long if the owner of their rights wants them taken down.
5. Crackle
Crackle is an ad-supported streaming service that mostly focuses on movies but also includes original programming.
It works on a number of devices and doesn't require you to create an account, however doing so allows you to remember favorites, receive suggestions, and continue listening if you move devices.
What you can watch: Crackle's commercial-supported lineup isn't especially large, with only a little over 100 series, and it's primarily comprised of family sitcoms like All in the Family, Roseanne, and Who's the Boss.
As previously said, not every television series is complete. In rare situations, you may only receive one or two seasons or even a portion of a season.
6. Hulu
Both services take home gold, but for different reasons.
Hulu and Netflix both have distinct benefits. Netflix has more unique programming and overall more content than Hulu, which has lately shown on-demand video.
Hulu is the greatest cable substitute if you're searching for an on-demand streaming service because you can watch Thursday night's episode of Brooklyn Nine-Nine on Friday morning.
Hulu, on the other hand, only has roughly 3,000 items in its catalog, whereas Netflix has over 5,000.
So all you have to do now is select whether you want fresher stuff from Hulu or more content from Netflix.
7. HBO Max
HBO Max has been regarded as the leading Netflix competitor since its introduction, attracting viewers with strong studio agreements and historic releases.
It boasts a lot of Warner Bros. blockbusters as well as acclaimed Studio Ghibli and The Criterion Collection movies, but it still has a lot fewer titles than Netflix.
In 2021, HBO Max provided over 1300 movies and 50 shows. On all compatible devices, HBO Max supports 4K HDR.
HBO Max has been gaining popularity among binge-watchers and streamers for all the right reasons, despite the fact that it is a new streaming service. Here are some features of HBO Max that set it apart from Netflix.
8. iTunes
If you're a huge lover of Apple products and already use Amazon, iTunes could be your Netflix alternative of choice. iTunes now includes television series and movies in its entertainment lineup, in addition to being a music distribution platform and an Internet radio engine.
You may rent or buy movies, as well as individual episodes or whole seasons of television series, much as on Amazon Instant Video. You may also save them to your computer or other Apple devices directly.
However, keep in mind that movies and TV episodes on iTunes can be pricey. It's also worth noting that you'll need to download and install the iTunes software before you can buy anything.
9. Pluto Tv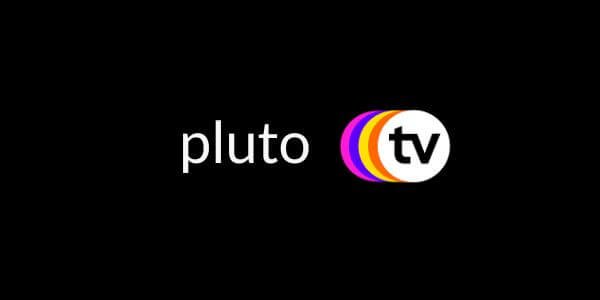 Pluto TV is notable for not only providing free on-demand movie streaming but also live TV stations such as CBS News and CNET.
What you can watch: Pluto has a large range of live channels, including a recent addition of ViacomCBS series such as the first 10 episodes of South Park, as well as episodes of Survivor, Star Trek: The Next Generation, and American's Next Top Model.
Everything is organized in a grid manner into categories such as news, sports, humor, and movies. On-demand TV programming is mostly comprised of crime and reality shows, and it is not nearly as well organized as live programming.
There is one oddity: there is no option to halt a live feed. You can only turn it off.
10. Roku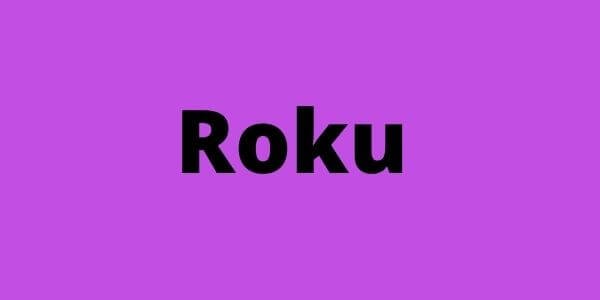 Roku Channel is a free TV streaming service targeted at Roku owners, but anybody with a phone or a computer browser may access it for free programming.
The Roku Channel has just added 100 live channels to its on-demand video library, along with a channel map.
While live news and lifestyle channels are available on linear TV, on-demand content is dominated by reality series (Hoarders, Hell's Kitchen) and criminal shows (Cold Case).
Unfortunately, not every TV series is full, and in other cases, the service only provides a single episode. However, there is enough to see, including a section dedicated to children. There's also a good selection of classic films, such as Stand By Me and The Karate Kid.
The Roku Channel is available on all Roku devices, including streamers and TVs, as you might anticipate.
However, you can watch the Roku Channel on its streaming website in any browser or through the Roku applications for iOS and Android, albeit it does not allow you to download its free online movies and TV series to watch offline. On Samsung Smart TVs, there's also a Roku Channel app.
You may also like:
Summary
Even after there is no comparison of Netflix with other streaming platforms, there are always alternatives that can replace Netflix in some areas.
Overall, we have listed top Netflix alternatives including Amazon Prime Video, Hulu, and other platforms. Hope you find the answers you are looking for.