One day while waiting in the hotel lounge area I came across a situation which has led me to curate this article. As you have already guessed from the title itself this article will be all about Google Meet and Zoom.
Which one is better, and especially we will be looking at which one provides better services (Google meet vs Zoom). 
Back when I was waiting for my hotel room to be ready, I saw two other people who were also waiting for something in the lounge area. The one thing which was common in both of them is that they were both whistle collar guys who were having a virtual meeting.  
What differentiate the two individuals was that one was using Google Meet while the other one was on Zoom. Nor does we are trying to prove the one wrong.
Just looking at them I was a bit clueless why one company prefers using Google Meet or vice versa to have a meeting. All sorts of queries began to pop up one by one just like how you put popcorn in the cooker, and they come to pop after some time. 
The same thing happened to me. I thought, but why does the company use Google Meet or Zoom when the result is just to have a meeting? What sets the other apart? Why does Google Meet, why not the other, and vice-versa?
One thing before we began with Google Meet vs Zoom, just because you are using Google Meet or Zoom makes the other low grade or vice versa.
Just because you like to eat an apple doesn't mean bananas are bad to eat. The same with Google Meet and Zoom both provide the best of the best.
And everything provided by the two big giants is top-notch. But here still the underlying question is which one provides satisfactory results.
For that you have to keep reading till then, so what are we waiting for when we have a lot to cover up?
Without dilly-dallying let us get started with the Google Meet vs Zoom blog.
Overview of Google Meet and Zoom
What is Google Meet?
Google meet is one of the services provided by Google Workspace formally known as G Suit.
Google Workspace provides business tools that are needed to run your business effectively. Some examples are Gmail, Calendar, Meet, Chat, Drive, Docs, Sheets, Slides, Forms, Sites, and many more.
While Google Meet is one of the services of Google Workspace. The former was first launched in 2017 and it's been a hit.
It Is easy to hold a conference with no limited time and 100 people at the time can connect to the meeting.
This one is the safe haven for companies who are looking to save money yet hold meetings at a mass scale.
What is Zoom?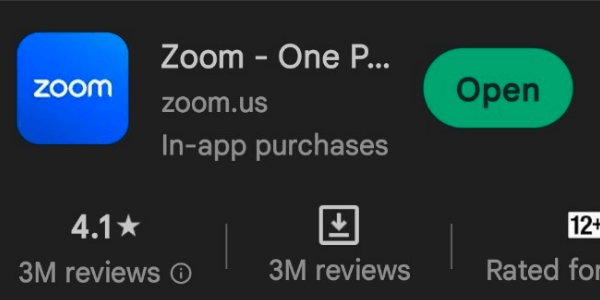 First launched in the year 2012 Zoom has its downfall before reaching its peak.
At first, Zoom was not a well-known tool in the business world but after the pre-pandemic period from school to business everyone started to use it.
And since then its growth is still increasing. Even after the post-pandemic period, Zoom is still giving Google Meet equal completion. 
Though both companies provide the same services, what sets them apart from Zoom from Google Meet is that in Zoom you can have Zoom meetings for up to 40 minutes with almost 500 members joining at the same time, even more than that with the different plans. 
Google Meet vs Zoom
Google Meet: –
Features
Advantages
Disadvantages
Prices
Rating
Recommend for
So far we have seen an overview of what Google Meef and Zoom are. Now it's time for us to look at their features, advantages, disadvantages, and prices.
Let us first get started with the Google Meet features, advantages, disadvantages, and prices.
1. Google Meet Features
One of the prominent features that are very noticeable is that when using Google Meet your data and your chat all are encoded.
Therefore, all of your data is safe and also, and they are all encrypted and safeguarded so that there is no leak of your data. 
A lot of times during the Meetings especially during the fan base meeting online a lot of people try to use derogatory remarks about a particular community.
So, to deal with this problem Google Meet has an Anti-abuse default setting that allows any user who uses abusive remarks to ban or make them leave the meeting.
At times without knowing we often log in to meetings late. Maybe your internet connection is a tad off or you might have been running late.
Though whatever the reason, joining in the meeting also takes time. You have to do a lot of stuff like putting your email id and opening the app and entering the code and more.
But with Google Meet it's not like that at all. All you need to do is click on the meeting link which is given to you, and you would be able to join the meeting easily.
Even during hosting the meeting it is quite an easy task. 
There is no niche in using Google Meet. Everyone who has received or has a link can join in.
It can be through a link, email invitation, or maybe a calendar. Almost all the devices are compatible with Google meet.
And the best thing about it is that it is suitable for all kinds of businesses.
Recording and sharing screen.
Missed meeting? Don't worry Google Meet allows the host to record meetings for up to 8 hours, not more than that.
And instantly you will get your recording if you are the host. So, even sharing is very feasible. You have to tap on the share option, and you would be good to go.
A screenshot during the meeting is possible. If you are a student or an employee who tends to forget what has been taught in the meeting, then this one's for you.
These were some of the common features that you would see on Google Meet. Now let us look at the advantages and disadvantages of the same.
2. Google Meet advantages
Easy to use.
Makes it easy to share documents in any format during the meeting.
Change your background.
Can turn off and turn on your camera and mic easily.
Feasible to join in.
The recording is available in high quality.
No time limit on recording
Can hold up to 100 members at a time.
Can meet anywhere around the globe with a stable internet connection.
Broadcasting is possible.
Free of cost.
Compatible with all devices.
Also, many subtitles options in different languages is available too. 
Remove the participle easily.
Monitor abusive comments.
3. Google Meet disadvantages.
With every good, there is always something bad. Now let us look at some of the disadvantages that you would see while using Google Meet.
Screen sharing is limited to one person.
You need a stable internet connection.
Can only last up to 40 minutes or so.
Can only invite 100 participants at a time.
The record option is only available for up to 8 hours.
Screen sharing may not work sometimes.
The limited number of title views or grid views at the time.
Cannot pick up a call I'm between.
4. Pricing
Last but not least the Google Meet factor that determines if more people will use it or not is pricing.
So, let us look at it. What is the cost to use the services of the same or not?
There are three plans available that you could go with.
Business starter: – 6$ plan that allows 100 people at a time with 30 GB storage and many more.
Business Standard: – 12$ plan allows 150 people at a time with 2 TB storage and other facilities as well.
Business Plus: – 18$ plan allows 500 people at a time with 5 TB storage and other services as well.
Enterprise:- To know the pricing for this you have to contact the sales member.
5. Ratings out of 5
Video quality: – 4.6
Sound quality: – 4.5
Usage: – 5
Service & Support: – 4.5
Host Controls: – 4.5
Best for Host high-quality virtual meetings and video calls
6. Recommend for: –
Teachers
Students
Office Meetings
Family meeting
Organizing wedding or reception meet
Zoom
Features
Advantages
Disadvantages
Prices
Rating
Recommend for
1. Zoom Features
Easy to join in and search for particular words
Zoom is pretty much easy to join in and host a meeting. All you need to do is enter the required details and you would be good to go.
The next new feature that has recently been rolled out is the search tool option.
This search tool option helps the members to search for comments on that particular word.
For example, if you want to search for 'Boy' click on the search option or icon given above on your screen and type in 'Boy', all the related comments would be shown on the popup.
Zoom is free to use. Almost 100 participants can join the Zoom at a time limit of 40 minutes.  Particularly of easy to use and free of cost service a lot of companies have now started using Zoom services.
Can add sign language interpretation.
One of the amazing things that can be only done in Zoom is that you get to add sign language interpretation at a minimal cost in any language.
Also, you can have your interpreter interpreting in any language.
At times we are unable to attend meetings and you don't have time to tell your host separately what to do in that case.
Well in that scenario you have an option called decline with the message where you get to send a message at the time you decline or choose not to join the Zoom meeting.
Multiple language subtitles are available.
Unlike Google Meet where the subtitles are available in a very limited language. In Zoom you would get the opposite of it.
Zoom allows users to view subtitles in multiple languages like French, German, Spanish, Portuguese, Italian, Chinese (Simplified)(Beta), Russian, Japanese (Beta), Korean (Beta), Dutch, and Ukrainian.
Allows other users to act as a host.
Furthermore, Zoom allows other people to continue meeting if the host is not present under certain conditions.
Due to the free limit on the participants, you can do live streaming through Zoom on YouTube or Facebook. Because of this reason many users just use Zoom for the Live streaming option.
2. Zoom Advantages
Now let us look more at the advantages that you would be able to reap while using Zoom.
Easy to use.
Free to cost.
Have sign interpreter
Low maintenance
Can do a live stream
Can start meeting without the host
Multiple subtitles available
Can host a mass audience
Compatible with all devices
Suitable for all types of business
Whiteboard option available
The recording is easy.
Sharing is easy.
3. Zoom disadvantages
So, here are some of the disadvantages of using Zoom,
The meeting is limited to 40 minutes.
Can only hold 100 members in a basic (free) plan
Can only do line streaming on YouTube and Facebook.
While there is no monitoring of comments.
Also, you may face poor streaming videos.
4. Zoom prices
Now let us look at the different plans that are available on Zoom.
Basic / Free plan: – 100 member participants with 40 minutes limit and 3 whiteboards available and other services.
Pro Plan: – 149$ a year plan with 5GB storage, 100 attendees, and also many more services which you can use via this plan.
Business Plan: – Around 199$ a year with 300 participants, unlimited whiteboard, 30 hours per meeting, 5GB storage, and many more.
Enterprise: – Contact the salesperson to know the price. Meanwhile, you could get 1000 participants, unlimited storage and unlimited recording time, and much more. 
5. Ratings out of 5
Video quality: – 4.3
Sound quality: – 4.6
Usage: – 5
Service & Support: – 4.7
Host Controls: – 4.7
Best for: – Video conferencing meetings, audio conferencing, webinars, meeting recordings, and live chat.
6. Recommend for: –
Teachers
Students
Office Meetings
Family meeting 
Final comparison
Google Meet Vs Zoom
Easy to use: – Both
Free plan wise: – Google Meet
Paid plan wise: – Zoom
More features available: – Zoom
Better video quality: – Google Meet
Compatibility wise: – Both
Subtitles services: – Zoom
Useful features: – Zoom
Teaching wise: – Zoom
Business wise: – Google Meet
Security wise: – Google Meet
Easy to log in: – Google Meet
Who is the winner? Google Meet vs Zoom
It was hard to decide who provided the better service but, in the end, Since it was a tie. This is a very subjective matter.
Undeniably, As you can see, all the major areas are topped by Zoom like design, features, plan wise, teaching wise, and more but the area which Zoom lacks is privacy.
If you are someone who wants to use Zoom for business use, then it's better to go with Google Meet. And if there is a teacher who is looking for Zoom Just for teaching then this one's for you.
On the other hand, if you don't want to pay for any plan and want to use a free plan then Google Meet is for you.
Also, in Google Meet you will get 100 members and 60 minutes of restriction aside from that all your data will be encrypted which is the best for the free plan.
To Conclude.
The first thing to remember is that choosing which one is good varies from person to person.
In addition, the different factors that you should consider when making your choice have already been covered. If you prefer more affordable options, a meeting with fewer than 300 attendees, and basic plans with unlimited time, choose Google Meet.
Another reason how to determine which one you could go with is, if you want to hold meetings on a larger scale with more than 100 attendees, then go with the paid plan of Zoom. It's much more feasible than others.
Furthermore, zoom not only performs better when there are more participants, and call recordings, but also when it comes to using different tool integrations. 
So, I hope with this you have a gist of what and which is better for you.
And why you should go with Google meet or zoom, not the other one. With this, we will end our Google Meet vs Zoom blog.
Also, if you still have any doubts, feel free to reach out in the comment section down below we will be happy to help you out.
Until then, keep reading to know more.
You may also like:
FAQS
Which one is best for large group meetings?
For large group meetings, you can go with the Zoom app. With the enterprise plan, you can get 1000 attendees per meeting. Although with the free version, you get 100 attendees per meeting and up to 40 minutes time period. If you have a small business then the free version is enough for you.
For Students which one should I use Zoom or Google meeting?
If you are a teacher and want to start a meeting for students then you should choose Zoom meeting. Zoom app supports more people than Google meet plus Zoom provides educational institutions with a collection of tools to facilitate remote learning. As a result, teachers and students typically prefer Zoom over Google Meet.