Looking for some alternative sites to Thingiverse to find 3D printing ideas and designs? Look no further than this article! Thingiverse is a popular platform for finding and sharing 3D printable models, but sometimes you may want to explore other options.
In this article, we've compiled a list of the 10 best sites like Thingiverse that you can use to discover new designs and create your own 3D-printed projects. From specialized communities to curated collections, these sites offer a variety of features and tools to help you find the perfect design for your needs.
So whether you're a hobbyist, professional, or just getting started with 3D printing, there's sure to be a site on this list that can help you take your projects to the next level. Keep reading to learn more about the best sites like Thingiverse that you can use to find and share 3D printing ideas and designs.
Best Alternative Sites Like Thingiverse
If you've been looking for a new design website with a great community and sharp design filters, then these are the alternative websites you need to check out.
Patreon
MyMiniFactory
YouMagine
Yeggi
Pinshape
3DExport
Cults3d
Smithsonian
GrabCAD 
CG Trader.
1. Patreon
First of all, my personal favorite is Patreon. With Patreon, you can be there with your most-loved designer, and they will be creating files for you every day.
So, if you ever wanted to see how a certain thing is made or also want to share your ideas with the designer then my first choice is Patreon. Offering your followers, a monthly membership on Patreon allows you to turn them into active contributors to the content they love.
You provide them with access to exclusive content, a sense of community, and insight into your creative process. You'll have the flexibility to perform your best work in exchange, as well as the security you'll need to launch a successful creative career on your own.
2. MyMiniFactory
Myminifactory, the whole thing is "guaranteed printable", I don't know if they still say that. These models are tested. So, you're going to get a much better user experience when you download models from here vs the Russian Roulette of Thingiverse. It's one of the awesome sites like Thingiverse
Myminifactory has exploded in very little time with so many models available here. What I like is – the models from the Scan the World initiative where people go to museums around the world, and sites 3d scan things like statues and artifacts and make them available for free to download and print.
It recently expanded off two paid files. This means you can buy models on Myminifactory. If you're a 3d designer, you can upload and pay a certain fee to sell your 3d printed models.
Overall, you can find really good models in heaps of different categories. It's very easy to search and very easy to find interesting categories. Model quality in general is very good.
3. YouMagine
Another one of the best sites like Thingiverse is YouMagine. It's somewhat like Thingiverse which is owned by Ultimaker. It's essentially the same thing, it's not as big as Thingiverse and the model quality is generally a bit higher.
Few designers use YouMagine exclusively because it's got such a good sort of open-source following. The creative commons license is very well respected here.
YouMagine has some cool models inside. It's just not as big as Myminifactory. Not as big as Thingiverse.
In terms of price, I don't think anything on YouMagine is all free. As I mentioned, the whole idea is open-source designs so you're not going to pay anything for YouMagine.
4. Yeggi
If you're not into that and want a community in which you can share and download files from them then I'd like to introduce you to my second choice: Yeggi offers a remarkable design library and also gives you the options to follow or upload your own designs.
If you want to share your designs with the designer and get feedback from them, you can choose from Yeggi. Yeggi is a Thingiverse alternative that is built to be an easy way for 3D printing enthusiasts to learn how to design and build stuff.
With its focus on tutorials, you can actually learn all the things that are needed in order for you to join the 3D printing revolution! It also boasts a Botshop which helps people find more designs, so they can continue learning more about their current projects.
There are also many successful community members who blog regularly about what they have learned through their experience with this platform.
5. Pinshape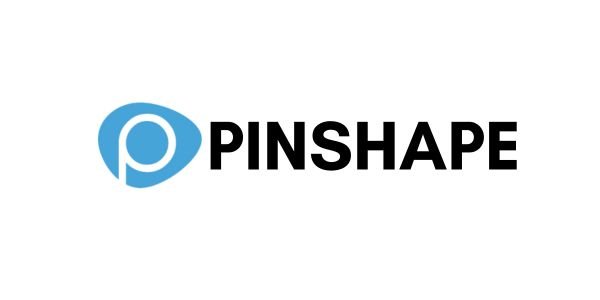 If you want to be able to customize your designs, then my choice is Pinshape.
Pinshape is a website that offers a cool design library and allows you to customize your design in 3D. It has a quick and great front-end panel interface, plus it has fantastic exterior filters.
Pinshape is another version of Thingiverse. It is used to upload, share, discover, and buy 3D designs. There are already thousands of files ready for you to download for free!
Just like with Thingiverse, there are many categories that can be searched through. Also, there are special features to help sellers market their products, so people can find out about them easily! It is great for finding the latest stuff that has been created.
6. 3DExport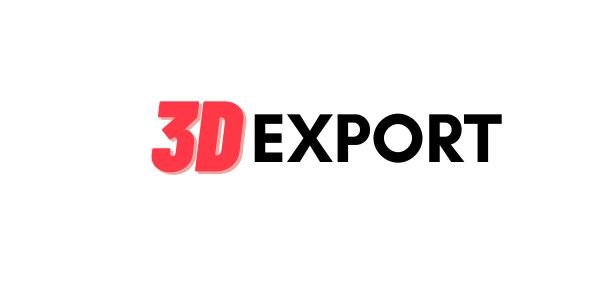 3DExport is another well-known rival of Thingiverse. This platform, which was established in 2004, is the industry leader, with over 200,000 distinct designs and over 500,000 members worldwide.
The multiple lessons that walk you through a previously recorded setup step by step are an added benefit. Users may carefully investigate processes and expand their expertise in this way. In this approach, the chances of future successful ventures are increased. The tutorials may be paused and rewound whenever you like.
The numerous instructional projects and tools are of high quality, and they cover a wide range of topics including astronomy, physics, the automobile industry, engineering, mathematics, and biology.
With the help of a drop-down menu, you can filter the results and choose between premium and free 3D designs. Designers are rewarded for staying current in the 3DExport sales model.
7. Cults3d – Best Sites Like Thingiverse
Cults3d is a French founder 3d file repository where you can find incredibly high-quality models that are free and paid. It's #7 on the list of sites like Thingiverse. You can also sell your models on the website, or you can buy high-quality files and you can also find very good 3d printable files that are free.
The thing I like about Cults3d is that there is a very high aesthetic level so a lot of models on this site are very well designed in terms of their aesthetics.
They look very good if you're going to print demo models. A lot of designers find their homes here because they get financial support here.
You'll find a good mix of free and paid models. In terms of searching, it's very easy to organize categories here like art, fashion, jewelry, and many more. They also do contests as well which is a great way of bringing lots of new models in.
8. Smithsonian
The Smithsonian is still active. Unfortunately, the NASA STL repository did slow down significantly after 2015 with only one model a year sometimes but Smithsonian still has heaps of things that you can view and, in many cases, download and 3d print.
The whole idea behind this is that they can 3d scan incredibly fragile artifacts because the Smithsonian has a lot of artifacts in their possession that allow you to 3d print and share it with people in a way that they can touch and explore.
The cool thing about the Smithsonian models is it has got an STL file for 3d printing which is wrapped and prepared to be 3d printable without any issues. There is no cost to these models, you can download a 3d, but their terms are very specific.
They are for non-commercial use but only for personal use and therefore educational purposes. You cannot print and sell them that's against their terms of service.
9. GrabCAD 
The GrabCAD website's especially user-friendly layout immediately gives away what type of 3D design tool it is. GrabCAD has come a long way since its humble beginnings as a basic community for sharing 3D creations. Meanwhile, it is a platform that professionals and businesses like to use to collaborate on 3D design projects.
GrabCAD isn't the ideal place to look for your next 3D printing project if you're a hobby printer. It's mostly a CAD site with a focus on models that can't be replicated with a home 3D printer. Models for bicycle frames or high-end sports automobiles, for example. GrabCAD, on the other hand, still has a good collection of 3D printer designs that users may download for free.
The GrabCAD community, on the other hand, is unrivaled in terms of quality. It has not only permitted the platform's expansion to a professional level, but it also includes professional 3D designers.
10. CG Trader
The online trading platform CGTrader was created in 2011. Users will be able to buy and sell 3D designs, as well as review 3D designer content in real-time.
Customers and online merchants may use CGTrader to transform their 3D designs into 3D content. After then, they may be utilized for augmented reality or other types of presentations. This website has over 950,000 high-quality 3D models available for download for free or for a fee. As a result, you can be certain that every user will discover the perfect model.
It's worth noting that free designs can also meet a high degree of quality. For purchases denoted by a piggy bank symbol, the complex "Trader Loyalty Discount" feature can be employed. This option is only available to regular customers.
You may also like:
Conclusion
In conclusion, looking into alternatives to Thingiverse is a great way to broaden your horizons in the world of 3D printing. While Thingiverse remains a popular platform with a large collection of designs, there are a number of other options that provide unique features, communities, and initiatives.
Whether you want a more specialized platform that caters to your niche interests or a platform with a larger selection of designs, there is bound to be an option that meets your requirements. Some platforms provide more robust customization tools, while others focus on building a vibrant and supportive community.
In this article, we will look at the top ten sites similar to Thingiverse that you can visit right now. We have highlighted the unique features and strengths of each platform to help you understand what differentiates them from Thingiverse.
So, if you're ready to push the boundaries of 3D printing, we recommend checking out these alternatives and seeing what they have to offer. With so many platforms to choose from, you're bound to find something that catches your eye and inspires you to create something spectacular.
FAQs
Q: Are these Thingiverse alternatives free to use?
Most of the Thingiverse alternatives are free to use, but some may have premium features or paid designs.
Q: Can I share my designs on these platforms?
Yes, most of these platforms allow you to upload and share your designs with the community.
Q: Do these platforms offer support for different 3D printing technologies?
Yes, many of these platforms offer support for various 3D printing technologies, including FDM, SLA, and SLS.
Q: Can I modify the designs available on these platforms?
Yes, most of these platforms allow you to modify and customize the designs available on their platforms.
Q: Is it necessary to have a 3D printer to use these platforms?
No, it is not necessary to have a 3D printer to use these platforms. You can download and modify the designs and send them to a 3D printing service to print them for you.
Q: Do these platforms offer customer support?
Yes, most of these platforms have customer support available to assist users with any issues they may encounter.