Roblox is a massively popular online gaming platform that allows users to create their own games and play games created by other users. The platform has a huge library of games across a variety of genres, including action, adventure, role-playing, and more. It's available on a number of different platforms, including PC, mobile devices, and even gaming consoles.
But If You talk About Playing Roblox On PS4, the answer to that question is No! You can't play Roblox on PS4 but that doesn't mean it is not possible.
The exact reasons for this are not entirely clear, but it is likely due to a combination of technical and business factors. The PS4 has a different architecture compared to other platforms, which may require additional development work to optimize Roblox for the console. Additionally, there may be business considerations, such as licensing and revenue sharing agreements, that make it difficult or unfeasible for Roblox to be released on the PS4.
Let me tell you all the latest information about the availability of Roblox on PS4 and not getting trapped by scammers. There is no official statement from Roblox or Playstation that confirms its availability on the platform.
But don't lose hope, it's possible that in the future, the game will be available on the PS4. So let's look at how you can check the availability of the same.
Steps to check the availability
Here are the steps to check the availability of Roblox on PS4:
Go to the official PlayStation website( www.playstation.com ).
Search for "Roblox" in the search bar or navigate to the "Games" section.
Look for Roblox in the list of available games for the PS4, or check for any announcements or updates regarding its release on the platform.
You can also check the official Roblox website ( www.roblox.com ) and social media accounts for any announcements or updates about the game's availability on the PS4.
Additionally, check the Roblox community forum for any discussions about the game's availability on the PS4.
Why Has Roblox Not Arrived on the PS4 Yet?
You no longer must wonder why the Roblox is not one of the highest-selling consoles of all time. We have brought the answers for you. Also, you cannot access any regular game store for any of the Roblox games ported from previous generation consoles to Xbox One. Did we mention how bad the UI is?
There could be several reasons why Roblox is not currently available on the PS4, including
Technical limitations: Roblox may not be compatible with the technical specifications of the PS4, and therefore may not be able to run properly on the platform.
Development priorities: The developers may be focusing their efforts on other platforms or devices, such as mobile or PC.
Business decisions: The developers may have chosen not to release Roblox on the PS4 due to business or financial reasons, such as lack of market demand or licensing agreements.
Certification issues: Roblox game on PS4 may not have passed the certification process by Sony.
Technical and financial resources: the game could be too demanding on the PS4 resources to be able to run smoothly.
With the above being said, it is understandable why Sony would not want this on their PS4 platform. This doesn't necessarily mean it will never be on PS4. It can be in the future. But for now, it is officially not on PS4.
Is There Any Official PS4 Release Date For Roblox?
The unfortunate and sad reality is, no. Roblox has no official word on whether they will be coming to PS4 or not. Speculations are only speculations at the end of the day.
Though there have been job sightings for Roblox describing the job as requiring 3D porting engines that want to adopt from Windows.
This only concludes that the company is having issues porting the game to PS4 and it might just be a matter of time before we see a workable Roblox game on PS4.
How to Play Roblox on PS4?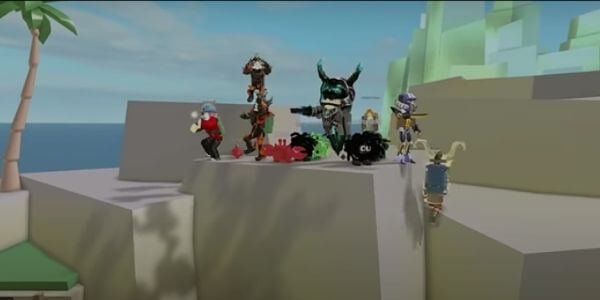 The sad truth is you cannot yet play it on your beloved PS4. Yet. However, some users, even though rare, who have utilized the power of PS4's web browser, know by now the things the browser is capable of.
Here are the steps for you to follow if you want to run Roblox on your PS4: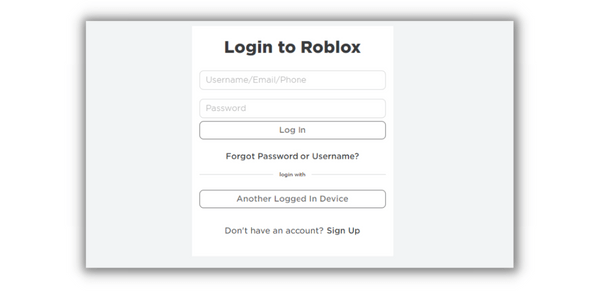 Open the web browser on your PS4.
Go to the link – https://www.roblox.com/login
Log in or sign up for an account if you have not already.
A Prompt will appear to download the game to play in your browser.
Download Roblox.
And That's it! You can now play Roblox on your PS4 from your web browser and your dual shock controllers.
How to Sign up for Roblox to play on your PS4?
You can sign up on the official Roblox website.
When creating a new account, you need to fill in your name, username, date of birth, and your email id.
Once you are done with the above steps, you can verify your email and even add your phone number for authentication.
Common Errors During PS4 Installation & How to Rectify them
Are you having trouble installing Roblox on your PlayStation 4? Don't worry, I'm here to help you troubleshoot the most common errors that may be causing your installation issues.
1. CE-30005-8 Error
One common error is "CE-30005-8". This error often indicates an issue with the storage device or the file system.
To resolve this issue, you can try making sure you have enough space on your PlayStation 4 for the game and checking if the file system is corrupted. If it is, you may need to reset your PlayStation 4 to its factory settings, which will erase all your data. Be sure to backup your important files before doing so!
2. WC-40382-7 Error
Another error you may encounter is "WC-40382-7", which typically indicates a problem with your PlayStation Plus subscription.
You can try checking if your subscription is still active and renewing it if it has expired. You can check it by going to Settings > Account Management > Account Information > PlayStation Subscriptions. Alternatively, you can purchase a subscription from the PlayStation Store.
3. NP-37668-0 Error
If you see the error "NP-37668-0", there may be an issue with your PlayStation Network account.
Check to make sure you have a stable internet connection and that your account is still active. If you can't sign in, try resetting your password.
4. SU-30645-8 Error
Another possible error is "SU-30645-8", which may occur if there is a problem with the software update.
You can try checking if there is an update available for your PlayStation 4 and downloading and installing it if there is.
5. NW-31453-6 Error
Finally, you may see the error "NW-31453-6", which often indicates an issue with your internet connection.
You can try troubleshooting your router and modem, moving your PlayStation 4 closer to your router if you are using a wireless connection, and making sure your internet connection is stable.
These are just a few common errors you may encounter while installing Roblox on your PlayStation 4.
You may also like:
Conclusion
Some 4 years ago, there was some announcement from Sony that they are working on a port, but nothing has come to fruition yet. Sony is not a fan of cross-play, and we see no reason why they would change their stance now. There is plenty of speculation of it coming to PS4 or might even come to PS5, but there is no official word on it from Sony.
Sony did release Dreams for PS4, more reason to believe Roblox might never officially come to PS4. Do not be disheartened though. There is always hope. We will all be crossing the bridge when it comes.
FAQs
Will I need a PS Plus subscription to play Roblox on the PS4?
Generally speaking, many online multiplayer games on the PS4 requires a PS Plus subscription to play online which includes PS4.PS4 includes access to online multiplayer, free monthly games, and other benefits. If Roblox is released on the PS4 and has an online multiplayer feature, then it is likely that a PS Plus subscription will be required to play it online.
When can we expect Roblox to be released on the PS4?
The development and release of a game on the platform depend on many factors and it is subject to change. It is always recommended to keep an eye on the official website and social media accounts of both Roblox and PlayStation for any updates or announcements regarding the game's release on the PS4. This is the best and most reliable source of information about the release date.
Is there any age restriction for playing Roblox on PS4?
Generally speaking, Roblox has a minimum age requirement of 13 years old. However, players under the age of 18 must have their account registered by a parent or legal guardian.
Additionally, Roblox has a variety of safety features in place to protect young players, including chat filters, moderation, and the ability for players to report inappropriate behavior.
How does the controller work for playing Roblox on PS4?
Roblox is not currently available on the PS4, so it is not possible to provide an accurate answer to this. However, it is likely that the controls for playing Roblox on the PS4 would be similar to those of other games on the platform.
The standard PS4 controller, DualShock 4, features a variety of buttons and sticks that can be used for movement, jumping, interacting with objects, and more.