Getting bored without the internet or just low on your data pack, can be any reason to search for the best offline android games without the internet. You have enormous power in your hand by having an android – the power doing anything.
The power of previous generation consoles is now in everyone's pocket. Smartphones have come a long way since the snake game on Nokia back in the 90s. With Android's capability as an extremely feasible OS, developers and phone manufacturers can take full advantage of its versatility and customizability.
You can keep yourself entertained for hours with games that range from basic platformers to RPG to something like a run-and-gun game. There is something for everyone. We bring you the best games that do not actively need an internet connection in order to play. Be it for the purposes of DRM protection like the recently launched Final Fantasy game or games that are best played with friends or family.
Read More: 10+ Best High Graphic Games For Android And IOS 2021
List Of 10 Best offline android games which you can play without internet
Certainly, We are bringing you the best games on Android that do not require you to be in close proximity of wi-fi or internet at all times. If none of these fit, you can check out the Google Play store for their list of Best offline android games.
#1. Alto's Odyssey
Alto's Odyssey is one of the very best offline android games which have set the bar high for platforming games. This relatively is one of the newer android games that work without an internet connection, to play it has been a hit among Android users for some time now.
You ski down a mountain and make jumps across various slopes and collect a bunch of collectible items like coins. Apart from its enigmatic gameplay, you also get hooked on its gorgeous artwork and graphic design.
This game demands your attention at every level. This android game is beautiful to look at and smooth to play. This offline game on Android should be on everyone's list at least once.
#2. Dead Cells
If you like difficult games, you are going to love Dead Cells. The game punishes you for being bad at it and rewards you if you are good at it. Dead Cells puts you in the shoes of a failed alchemist experiment left to wander a creepy castle.
Your goal is simply to escape this super creepy castle by exploring and taking down enemies and find out exactly what happened here.
The threat of death is always real and makes the game a nonlinear game. Once you die, the level gets an additional challenge for you to overcome. Apart from being a difficult game, this offline Android game is extremely fun to play and can be enjoyed with a controller if you have one.
Read More: How to Download and Install Valorant on Macbook?
#3. Eternium
This is an old-school action RPG that does not need an internet connection to play. One of the only few games out there that are absolutely free-to-play. there is a choice for you to choose a character to play out of three classes – a mage, a warrior, and a bounty hunter.
You go out, explore ruins, flaunt your magic skills around and kill hoards of enemies. You get three gorgeous maps to explore castles, ruins, villages, and forests.
Learn new abilities or level up your gear and character. Takedown demons, and even dragons, and be rewarded with extremely rare, legendary, and epic gear.
#4. Sonic Dash
One of the most loved and classic platform racers out there is now also available on your Android. And it does not need an internet connection. This is an endless runner with an immersive environment and gameplay. You play as Sonic – the hedgehog or his comrades and run through a variety of maps.
The game also has mechanics like Sonic's homing attack and periodic hazard events that make each run different than the last. You have to collect rings that are symbolic of Sonic games. Rings can be used to power up and swipe your way through obstacles. Overall an engaging experience with good graphics.
Read More: How To Play Solar Smash Game On PC?
#5. Earn to Die 2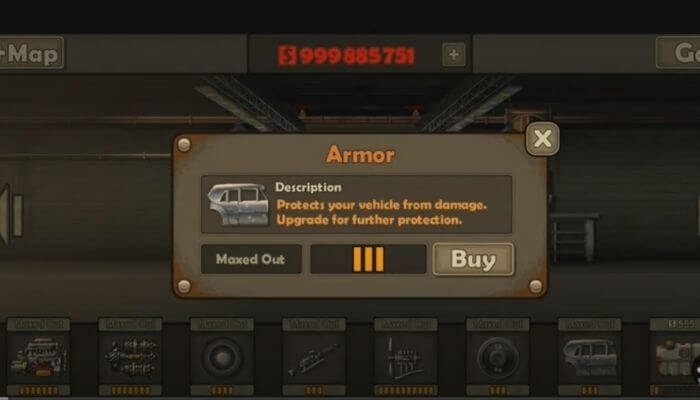 It's one of the best zombie games out there on Android and can be played without an internet connection. Your goal is simple – survive the apocalypse. How? Drive your way through hoards of zombies in your gasoline-powered muscle car.
Though the concept is simple and straightforward, you still need to strategize your escape. Your car is not running on an infinite source of energy. You need to conserve fuel by braking and optimize your mileage.
But be careful where you apply those brakes and where you need all the momentum that you can get to make your way through a wave of zombies waiting for you to halt. Not to mention, too much momentum will damage your car.
#6. Rayman Adventures
This free-to-play offline Android platformer game is super fun and very immersive to play. This is one of the best platformers on Android – hands-down. You get to choose from seven different worlds and over 55 characters to play with. With a platformer like this, you expect a controller to support to be the basic but unfortunately, that is not the case this time around.
Despite this major and apparently only flaw with the game, what is still great are the visuals of the game. It is absolutely stunning to look at and runs like a knife through butter. The game is fantastic to play with its chaotic fight styles and amazing platforming sections and host of great character animations.
Read more: How Much Does a Gaming PC Cost?
#7. The Wolf Among Us
This episodic fairy-tale game is one of the best story-driven offline Andriod games available today on Android. You follow the story of Bigby Wolf, also known as "big bad wolf" in a world of magic that is hidden from your plain view and try to solve a brutal murder as the cop.
The choices you make in the game impact what the outcome of the storyline will be. It is one of the most engaging and immersive experiences a game can provide. In this game, you are not just running and jumping through a linear map, but your choices in the game matter.
The game is aesthetically pleasing to the eye as well with its graphic novel approach. This game will feel like something you have lived rather than something you watched.
#8. Star Wars: Knights of the Old Republic
If you love Star Wars, you must have played this instant classic from two decades ago. It has since been remastered for Android and will not disappoint. The game offers in-depth storytelling and engaging role-playing challenges.
You try and bring down the Empire and use the force to save the Republic. Leveling up in the ways of the force has never been more enthralling and exciting. The game has been keeping up with the times with its updated graphics and a storyline that reminds you of why you fell in love with Star Wars in the first place.
Read More: Free Xbox Live Gold Membership Codes In 2021
#9. GRID Autosport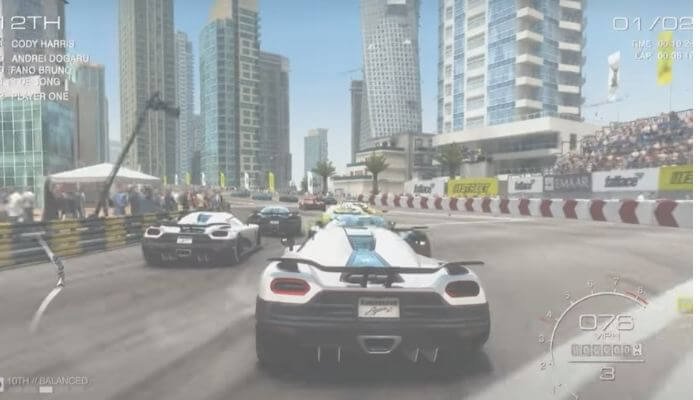 As we said, the power of previous generation consoles is now sewn up in a pocket-sized smartphone and this game is a true testament to that statement. This game is a full port of the game from PS3 and XBOX 360 with all of the DLCs included.
This offline Android game thrills you with its ton of unlockable content and a ton of races to put your driving skills to the test. Being the only few of the games that support a controller on Android, is amazing and this game will not let you down. Importantly, With great graphics and fun-to-drive gameplay, this game has everything a racing game should.
Read More: How To Make Saddle Minecraft?
#10. Minecraft
Minecraft has never been known for its storyline and yet it is one of the most popular games out there. Though not everything from the PC version was ported over to this Android game, it still has a wide selection of activities to do and tolls to build and put your creativity to the test.
During the game, you build your own world and play it offline in two of the modes – creative mode or survival mode where you build, mine, and kill the bad guys and well do anything you want really. The game receives regular updates, more tools to build, and more creative freedom to the players makes this game absolutely fun to have.
You can perform so many tasks from your phone despite being in no internet zone.