That goes without saying that when you are bored hit the game, when you feel low again play games! There is no better way to eliminate the boredom then playing a bunch of popular games. But have you ever wondered that you can even play games without your internet support (Best offline android games)?
I bet you haven't that is the reason why your curiosity to know which games you can play without internet pulled in to here.
I will not disappoint your high expectation level and in this article, we have curated the top best 10 games that you can play without using your respective internet.
Why to dawdle around much? When we have a lot to cover up? Without wasting our time much let us get started with our article to know internet free games.
List Of 10 Best offline android games which you can play without the Internet
#1. Alto's Odyssey
Alto's Odyssey is one of the best offline Android games that has raised the bar for platform games.
This is one of the relatively new Android games that works without an internet connection. Playing it has been a hit among Android users for some time.
Drive down the mountain and jump over different slopes to collect coins and other collectibles.
Aside from its baffling gameplay, you'll also fall in love with its beautiful artwork and graphic design.
This game will require your attention at every level. This Android game looks great and plays smoothly.
This offline game for Android should be on everyone's list at least once.
Tips for newbies to play this game: –
Collect as many coins as you can because this will help in further levels.
Do as many stunts as possible you can. Like flips and all more you do them more coins you will earn.
Keep an eye of signs link danger signs this will help you a lot.
Flying close to sand will give an upper edge.
#2. Dead Cells
If you like difficult games, you'll love Dead Cells. The game punishes the poor and rewards the good.
In Dead Cells, you play the role of a failed alchemist experiment left behind to wander an eerie castle.
Your goal is to explore and kill enemies to find out exactly what happened here and escape from this super spooky castle.
The threat of death is always real, making the game a non-linear game. As you die, the level gains additional challenges for you to complete.
This offline android game is not only difficult but also very fun and you can play it with a controller if you have one.
Tips for newbies to play this game: –
Kills Boss rush mode bosses to level up your outfit and equipment.
Unlocking gears and other things like healing potion will help you a lot.
Try with beginners' doors boss don't rush yourself and make sure to take things slow peace. This way you will get the best of yourself.
Reading for tools description is very crucial. Do not skip this step.
#3. Eternium
This is a classic action RPG that doesn't require an internet connection to play. Eternium is one of the few games that are completely free to play.
It has three classes of characters to choose from: wizard, warrior, and bounty hunter.
Go out and explore the ruins and show off your magical skills to defeat hordes of enemies.
Three beautiful maps are available to explore: castles, ruins, villages and forests. Learn new skills or upgrade your gear and character. Defeat demons and even dragons to earn extremely rare, legendary and epic equipment.
Tips for newbies to play this game: –
Play smartly.
Read guide it will help you a lot. And do not skip it.
#4. Sonic Dash
One of the most popular classic platform racers is now available for Android. Also, no internet connection is required. It's an endless runner with an immersive environment and gameplay.
You play as Sonic the Hedgehog or his companions and run through different maps.
The game also features mechanics such as Sonic's homing attacks and periodic Hazard his events, making each run different from the last.
You have to collect the rings that are the symbol of the Sonic game. You can use rings to gain energy and swipe obstacles. An immersive experience with good overall graphics.
Tips for newbies to play this game: –
Try out the control panel bar.
Use the rewards wisely.
Complete the quest.
Keep practicing.
#5. Earn to Die 2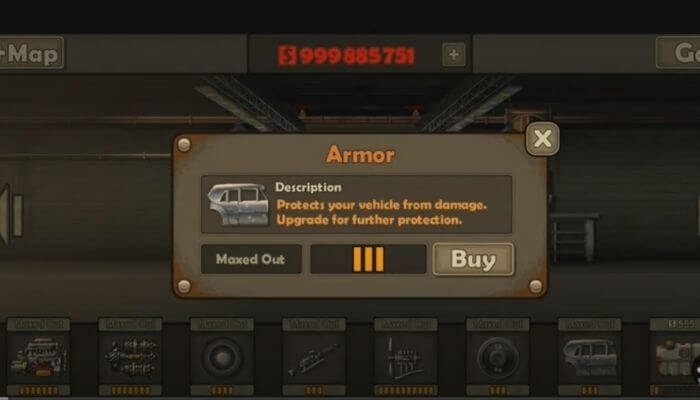 This is one of the best zombie games for Android and can be played without an internet connection.
Your goal is simple – survive the apocalypse. Drive through hordes of zombies in a gas-powered muscle car.
The concept is straightforward, but you have to strategically plan your escape. Your car doesn't run on infinite energy sources.
You need to save fuel by applying the brakes and optimizing your mileage.
But be careful where you hit the brakes or where you need all the momentum you need to get through waves of zombies waiting to stop. It goes without saying that too much momentum will damage the car.
Tips for newbies to play this game: –
Upgrade your vehicle
explore map
Don't let zombies to climb on your vehicle
Drive as fast as you can
Kill as many zombies as you can.
#6. Rayman Adventures
This free offline Android platformer game is super fun and addictive. This is without a doubt his one of the best platformers for Android. Choose from 7 different worlds and over 55 characters to play with.
It's easy to think that a platformer like this is based on a controller, but unfortunately that's not the case here.
Despite this game's only major flaw, the game's graphics are still excellent. Absolutely stunning to look at and cuts like a knife through butter.
The game is great to play with its chaotic combat style, great platforming sections, and a variety of great character animations.
#7. The Wolf Among Us
This episodic fairy tale game is one of the best offline story driven android games available on android right now.
You follow the story of Bigby Wolf, also known as "Big Bad Wolf," as you try to solve a brutal murder as a cop in a magical world hidden from your sight.
The choices you make in the game affect the outcome of the storyline. It's one of the most immersive and immersive experiences a game can offer.
In this game, decisions matter in the game, not just running and jumping on linear maps. The game is also aesthetically pleasing due to its graphic novel approach.
This game feels like something you've experienced rather than something you've seen.
#8. Star Wars: Knights of the Old Republic
If you love Star Wars, you've played this 20-year-old classic at least once. It's been redesigned for Android since then, and it doesn't disappoint.
The game features deep storytelling and immersive role-playing challenges.
You try to overthrow the empire and use violence to save the republic. Climbing the road to power has never been so glamorous and exciting.
The game has changed with the times with updated graphics and a storyline that reminds you why you fell in love with Star Wars in the first place.
#9. GRID Autosport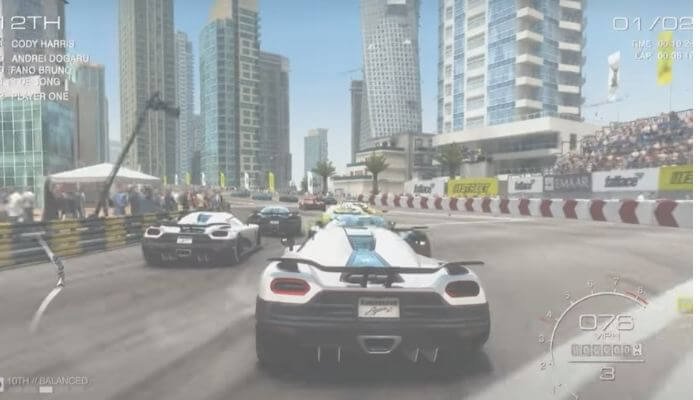 Like we said, the power of previous generation consoles was sewn into pocket-sized smartphones, and this game is a true testament to that statement.
This game perfectly matches PS3 and XBOX 360 games. It's ported and includes all DLC.
This offline his Android game has tons of unlockable content and lots of races to test your driving skills. It's amazing that it's the only game on Android that supports controllers, and this game won't let you down.
Most importantly, with great graphics and fun gameplay, this game has everything a racing game should have.
#10. Minecraft
Minecraft, never known for its story, is one of the most popular games. Not everything from the PC version has been ported to this Android game, but it offers a wide range of activities and tools to develop and test your creativity.
Build your own world during the game and play offline in two modes. Creative and Survival modes allow you to build, deconstruct, kill bad guys and do whatever you really want.
The game comes with regular updates, more building tools, and more creative freedom for players, making this game thoroughly enjoyable.
You can do so many tasks from your phone without being in the internet zone.
Tips for newbies to play this game: –
Select mode which you want to play with. Go with either single mode or multiple mode.
Create your new world and name it.
Collect resources to cook and for creating tools.
Attack and defense tools are must.
You may also like:
Conclusion
In conclusion, there are many great offline Android games available for players who want to enjoy gaming without an internet connection. Whether you're into action, adventure, puzzle, or simulation games, there's something for everyone in the world of offline gaming on Android.
Some of the top offline Android games include titles like Monument Valley, Alto's Adventure, Stardew Valley, Minecraft, and PUBG Mobile. These games offer engaging gameplay, stunning graphics, and immersive sound effects that can keep you entertained for hours.
So, whether you're looking for a quick gaming fix on your daily commute or want to spend hours exploring new worlds and completing challenging quests, there are plenty of great offline Android games that you can enjoy anytime, anywhere.
FAQs
Q: Are offline games free?
Some offline games are free, while others may require a one-time purchase or offer in-app purchases. It depends on the game.
Q: Can I play offline multiplayer games?
Yes, some offline multiplayer games can be played with friends locally, without an internet connection. Examples include BombSquad, 2 Player Reactor, and Glow Hockey 2.
Q: Are offline games better than online games?
This depends on personal preference. Offline games can be played without an internet connection and offer a different experience from online games. Some people may prefer the convenience and accessibility of offline games, while others may prefer the social aspect of online games.
Q: Can I save my progress in offline games?
Yes, you can save your progress in offline games. Most offline games allow you to save your progress locally on your device.