In this article, You will learn to change Spotify Password if you ever feel to reset your Spotify password.
Spotify is probably one of the most popular music services in the world. It's a music streaming service with a huge catalog of songs and continual updates that makes it even more fun to listen to.
Running out of space on your hard disk or having a problem remembering the password is quite an issue. If you've ever wanted to change your Spotify password, this article will tell you how!
There are many ways to change Spotify passwords. I know, If you are a premium user then you have to be extra careful with your account and that's why maintaining a strong password is equally important for you.
The guide will tell you two basic and easy ways which you can use and change your password anytime and anywhere.
So let's begin!
How to change Spotify password?
There are basically two ways to change your Spotify password.
One is through the web browser, the direct link for which will be provided here.
Another one is resetting passwords with email.
Both will be described in detail. So stay tuned and keep reading!
1. Change Spotify password with browser
The mobile app does not allow you to change your password. That's why here we are using Spotify on google chrome. You can use any browser of your choice.
On your Web browser, go to https://www.spotify.com.
Log in by clicking the Log In button. It's in the window's upper-right corner of the screen.
Fill in your username/email address as well as your password. If you use Facebook to log in to Spotify, you won't be able to change your Spotify password, but you will be able to change your Facebook password.
Click on LOG IN.
Go to your profile username and click it. It's in the window's lower-left corner of the screen.
To get started, go to Account i.e., If Spotify has launched in a Web browser, you may need to first click View Account.
Go to the menu on the left side of the screen. You can see the Option "Change Password" next to a padlock icon.
Enter your Current Password then Enter new Passwords twice
SELECT NEW PASSWORD from the drop-down menu.
That's it you have successfully changed your Spotify password.
2. Change Spotify Password through Spotify Password Reset link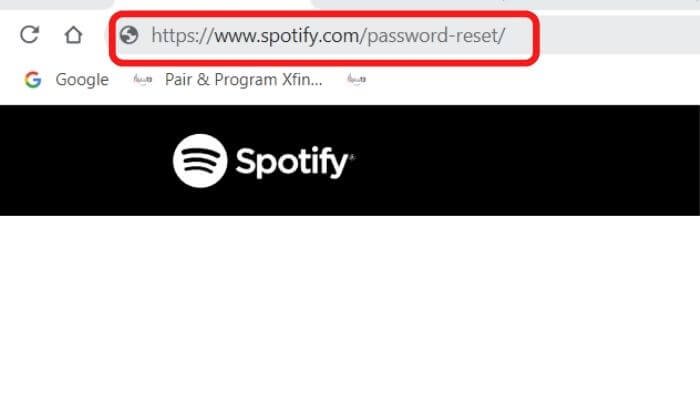 Type your Spotify username or email address. Make sure you use the same email address as your Spotify account.
Solve Captcha to verify and then click on the SEND button.
An email to the email address associated with your Spotify membership will be sent.
Go to your inbox and open the Spotify message.
Go to the email's link and click it.
Enter a new password twice
Select SET PASSWORD from the drop-down menu.
That's it. The password for your account has been changed.
You may also like:
Wrap up
So it's time for a wrap-up! The post offers two extremely easy techniques that you may use to easily change your Spotify password. The first is through a web browser, and the second is through a mail method.
To avoid harmful behaviors in this digital age, it is critical to update your passwords often. Also, be sure you choose a strong password that includes digits, upper and lower case letters, and special characters. Your password will never get into the wrong hands this way.
I hope you enjoyed this post. If you have any questions about the procedure, please post them in the comments area. We'll be pleased to respond.