Unable to watch NBC live sports on Roku? Well, there are many ways to get live NBC sports streaming on Roku. With or without a cable subscription, you can watch your favorite sports content like Premier leagues, French open, Crosby, cycling effortlessly on NBC sports.
It is one of the finest options to watch sports. You will get NBC Sports gold, a golf channel, and more just on the NBC Sports app. It is a subsidiary of NBC Universal and can easily be broadcast on the Roku app.
How to add NBC Sports on a Roku device?
NBC is officially available on Roku Streaming. We'll guide you through the step-by-step procedure to add NBC sports channel to your Roku device;
Start by connecting the Roku device to the TV.
Now press the home button on your remote to go to the home screen.
Navigate to the main menu and go towards streaming channels.
Search for the channel by clicking on the search channels option.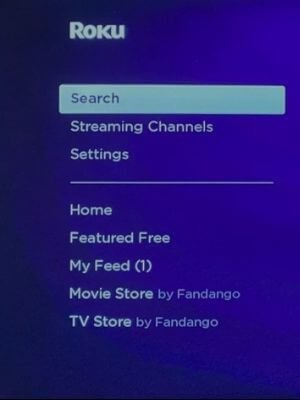 Now on the place provided type NBC Sports channel. Select NBC Sports from the search list.
While opening the NBC dashboard click on add channel option and it will start installing on your device.
Now click on my channel to find the NBC Sports channel on the channel list.
How to activate NBC Sports on Roku?
Once the app is installed on your device now we will guide you on how you can start streaming NBC Sports on Roku.
Go back to the home screen and click on go to channel
An activation code will appear on your screen
Use any smartphone or desktop and visit the browser
In the URL section type https://www.nbc.com/nbcuniversalfamily/activate
Enter the activation code that appeared on your TV screen and click on continue.
Sign in to your account by entering the username and password
After activation, a pop-up will appear on your TV screen for confirmation
Click ok and start streaming NBC Sports on your device.
Alternate ways to watch NBC on Roku Device
Most recent events like Tokyo Olympics 2021 are aired on CNBC, MSNBC or NBCSN, and other NBC networks. You can go for other options too to watch this, over an antenna or broadcast channels.
Here, I am providing you with some resources you can use to watch live NBC sports content on Roku devices. Additionally, NBC is available on various other devices also as android tv, firestick, Spectrum TV, Chromecast, iOS, and more.
1. Hulu
Hulu live TV subscribers can watch local channels like ABC, NBC, and CBS along with 60 other channels found on cable. It offers a base and premium package.
Hulu + Live TV priced at $ 64.9 per month provide you with a streaming library with 65 plus more channels found on network and cable television.
It also offers cloud DVR storage and other features. And the surprise package is you can stream on two devices simultaneously without any fighting over the remote.
2. Sling Tv
It is also a great alternative to watching live sports content. You won't find any streaming app cheaper than sling Tv. You can enjoy NBC live at just $25. Isn't this great?
Also, you will find a great deal in exchange for the money. While talking about its origin, it is solely owned and operated by DISH Network. It is a US-based Internet TV service that lets you watch channels like NBC, Fox, CNN, FOX, ESPN, and many more.
Even if you are having doubts about the services, you can opt for 7 days free trial and then go for the subscription plan. Overall, you can stream 40 channels with 2 simultaneous screens on Sling Tv.
3. Fubo Tv app
Fubo is another amazing alternative to access the NBC Sports app. You can visit NBC Sports TV live and watch any life programming using the website.
Choose your streaming provider and then select Fubo TV. Enter the Fubo TV login credentials and start streaming the NBC Sports app.
It will provide you 80 + channels of several categories like entertainment, sports news, and many more for just rupees $44.99 per month. It also offers you a 7-day free trial if you are a new user.
4. Youtube
It is also an option to live stream NBC on Roku if you are a non-resident of the US. it offers a plethora of channels in exchange for $70 from your pocket. It gives you the top 70 channels including NBC, TNT, AMC, Fox News, and many more.
You may also like:
Final Words
Roku is a viable option if you are a binge-watcher of NBC sports. You can easily add the NBC Sports app on Roku Tv via its app store. Other than adding NBC sports channel to Roku Tv, you can also use given alternative apps.
If you are a non-resident of the US, there are chances that you have to install an effective VPN to spoof your IP address. This way you will have a smooth experience with NBC Sports and no one can interrupt you in enjoying a Great Football match.