Best TikTok Alternatives In 2022 | Are you bummed too as TikTok is Banned in the country and now you are searching for Alternatives?
TikTok became a place of talent sharing for everyone. But what if it shut down one day? Well there are many social media platform like, vine, google+, my space etc which are no longer works. So let check out these best apps like tiktok in 2022.
Today everyone is different, everyone has new skills and interests, but they do not have a platform to express this, in 2017 one of those platforms appeared that gives young people the opportunity to share their talents and interests. with others. It also provides a ton of entertainment for people.
TikTok was the most popular app in 2019. People are in the habit of doing TikTok, some have even started their careers in video making. But for security and privacy reasons, everyone is looking for alternatives.
This opened the way for other applications to replace them. There are several alternatives currently available on the market that work better than TikTok. We have selected them for their reliability and usability.
Are you a content creator or wish to become one? Then this is the right place for you. In this guide, we are going to talk about the 10 best TikTok alternatives which will make their place in 2022.
So let's get started.
TikTok Alternatives – Find Your New Digital Place
Here are the best apps like TikTok you would love to use.
This is just the next version of TikTok. It's free and could easily be downloaded from the play store or app store for android and apple users. This app contains various video editing tools so that you can create professional as well as plain videos easily.
By uploading more and more videos, you can increase likes, comments, and moreover followers every day. It is a pro video editor and free video-making app, with all video editing features; cut video, merge video, edit video with music, edit video with transition effect, add stickers to video, and many more.
With over 100 +million downloads, Vigo has become a favorite video-making app for many people around the world. It was introduced as Hipster in 2017 but then renamed Vigo. It is the best alternative to TikTok as you will get all the features of TikTok in a much better way.
You can share your videos, short clips, pictures, GIFs, and different montages via this app. this app provides you the best filters, music, and professional tools for giving your video an entertainment feature.
And you know what, you can also earn money from this app if your video gets splendid likes and comments and a great number of followers too, So what are you waiting for?
This is a great platform for content creators for showcasing their talent. you can become a member of the cheez community and get access to the extra features available for them. otherwise, also you get a cluster of features.
And the best thing about this app is that you can record yourself performing, telling jokes, performing stunts, fashion-related videos, dancing and singing videos, and much much more and then share those recordings on social media platforms like Twitter and Facebook.
This app is available for android and ios users both.
Like is a free original short video maker having a worldwide presence with excellent live streams.it is a great platform where you can showcase your talents. You can challenge your friends for a dance faceoff or for live interaction.
You can put the original music there and let it be shared and used by others. This way the world will recognize your talent. It allows the users to share their videos on other social media platforms to increase their followers constantly.
It provides you various professional graphic and video editing features like trimming the video or speed management, you can also show your acting skills by depicting the movie scenes of your favorite actors. Overall, it provides you with a bunch of entertainment to create and share.
This is surprisingly the most powerful video editing app out there. It's a great short video creator and has a sophisticated Community to Browse. It's a fun app until it asks you to purchase and customize the ad experience, as many of the app's core features are behind a paywall.
It offers you to upgrade the account after which you will get access to several great features, also you can choose from a slew of templates that make your video unique.
You can select any song from the library book and also share your recordings to other social media platforms to increase your followers day by day.
Dubsmash app is very popular among teens. This app mainly focuses on music. You will get to make only a 10 min lip sync video. Also, you can make original content and try various video editing features for it.
It is mainly a teen-friendly zone. You can keep busy for a while by watching videos otherwise you don't find much content for adults.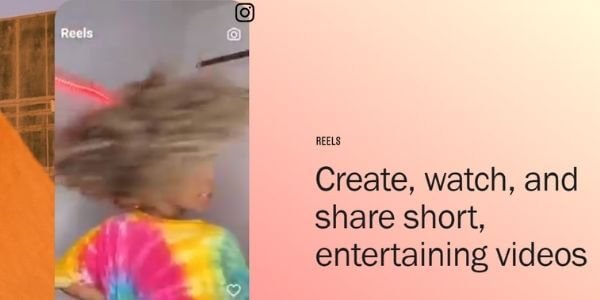 Instagram is a popular app among all age groups. It is used worldwide as after TikTok it also started featuring video.
Instagram reels are much more popular than any other video editing apps. You will get all kinds of features for editing.
You can make a 15 or 30 seconds video and have a large library of popular songs out there. The songs become the trends very fast there and have a large viewer base there.
Despite this, I personally feel a slight difficulty in editing. But it's an amazing app which can make you famous in a day.
The most exciting and the best alternative to TikTok is triller. This app is filled with celebrity content.
It is growing constantly because of great musicians and comedians, celebrities videos back and forth. Celebs like Justin Bieber, Kevin Hart, Cardi B, or mike Tyson use this app to make their content famous.
The app is comparatively easy to use but has limited editing features and effects. Other than this, there is no shortage of content in this app. You can spend your whole day and it still is not enough for you.
Snapchat was the most popular app earlier but TikTok has taken away its popularity. It lets its users build original content and use it worldwide. This app lets you create short videos but they disappear in a short time.
Unlike TikTok, Snapchat provides strict privacy and along with that, you can chat with your friends also. Moreover, you can also design your own snaps and watch other people's videos in the discovery area.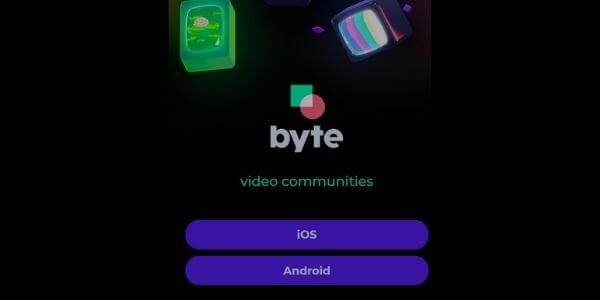 If you are looking for an app that won't have any difficulty in creating and posting, then this might be your perfect app. This app has a great community base which allows its users to share their talent worldwide. The app is available for android and ios users on the play store and app store.
One thing that is missing in the app is that it doesn't have video editing features and filters. So you have to bear a little difficulty and edit it in a different app.
It appears to have an appealing community and you can subscribe too to a huge variety of video channels with distinctive themes like comedy, singing, k pop, etc.
Related Topics:
The final words
Here are some of the best alternatives of TikTok available out there and these are all free of cost. we have selected some of the best 10 alternatives of TikTok for you.
Use your creativity and show your talent to these platforms, and make funny, dancing, singing, or lip sync videos and entertain yourself and others also.