Are you tired of paying high prices for cable or satellite TV? Then you might want to check out Philo, a fantastic and affordable alternative for live TV channels. It's perfect for cord-cutters who want to enjoy great streaming packages with many channels, including entertainment and lifestyle channels.
The best part? Philo is available on all streaming service support platforms such as Android, iOS, Firestick, Roku, and web browsers, just to name a few. Although, it's currently not available on Samsung smart TV app store, but don't worry, you still have plenty of ways to access Philo.
In this article, we'll go over the TV channels included in Philo, the cost of Philo subscription, and most importantly, we'll show you 5 ways to watch Philo on your Samsung Smart TV. So, if you're a Samsung TV user, you're in the right place! Let's dive in and find out how you can enjoy Philo on your TV.
TV channels that are included in Philo
Philo has 60+ online channels that include movie channels, sports channels, cartoon channels, and many more amazing channels which will never let you get bored. Some channels are as follows:
A&E, AMC, American Heroes Channel, Animal Planet, Aspire TV, AXS TV, BBC America, BBC World News, BET, BET Her, Bloomberg TV, Cheddar, Cleo TV, CMT, Comedy Central, Cooking Channel, Crackle, Crime+Investigation, Destination America, Discovery Channel, Discovery Family, Discovery Life, Magnolia Network, Food Network, Nickelodeon, Nicktoons, Oprah Winfrey Network (OWN), Paramount Network, PeopleTV, Players TV, Pocket Watch, REVOLT, Revry, Ryan and Friends, Science Channel, Sundance TV, Tastemade, TeenNick, TLC, Travel Channel, TV Land, TV One, UPtv, VH1, Vice, WE tv, FYI, G4, Game Show Network, GetTV, GAC Family, GAC Living, Gusto TV, Hallmark Channel, Hallmark Drama, Hallmark Movies & Mysteries, HGTV, History, IFC, INSP, Investigation Discovery, Law & Crime, Lifetime, Lifetime Movies, Logo TV, MotorTrend, MTV, MTV2, MTV Classic, MTV Life, Nick Jr.
Cost Of Philo Subscription
Philo's monthly costs are $25, and they also include:
Channels over 65.
One year of unlimited storage in DVR.
A free 7-day trial on Philo before subscription.
There are currently two add-on options available:
Epix: It costs $6 per month and add-ons.
Starz: It costs $9 per month and add-ons.
5 Ways to Watch Philo on Samsung Smart TV
As we all know that if online streaming services are not available for you to watch their content directly on your Smart TV. So, there are always alternatives that you can easily use. You can not watch Philo directly on the Samsung smart TV. So you can use alternative ways to watch Philo.
There are many alternatives ways to watch Philo and some of them are as follows:
1. Get Philo on Samsung Smart TV From the Play store
We know that Philo is not directly available on Samsung Smart TV, still, we can do some settings before watching Philo on your Samsung TV. We can watch by following this simple procedure.
First, turn on your Samsung Tv and go to the Home Screen.
Scroll down to see which apps are pre-installed on your Samsung TV.
Now go to the google play store application.
Search for Philo in the search box of Google Play Store.
Now download and install it on your Smart TV.
Login or Sign up to your Philo App and enjoy the streaming.
2. Watch Philo on Samsung Smart TV by using an Apple TV device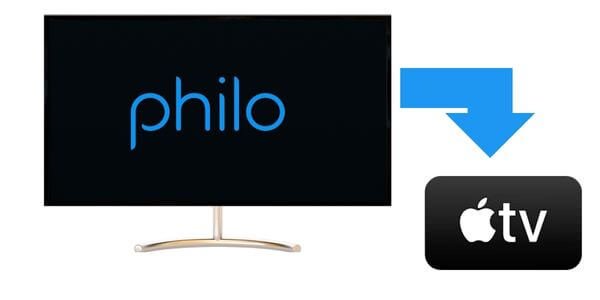 You can watch Philo on your Smart TV by using an Apple TV device. Simply you just have to follow the given steps:
Make sure that your Apple Tv device is properly connected to your Samsung Tv.
Go to the Apple app store and search for Philo App.
Then you can download and install the Philo app on your Smart TV.
After that, you have to go to the official website of Philo and register yourself.
You can now enjoy watching Philo on your Samsung TV by using an Apple TV device.
3. Watch Philo on Samsung TV by Using a Roku device
To watch Philo on Samsung Smart TV, you can also use a Roku device. Roku device will let you install Philo on your Samsung Smart TV. Follow the given steps to Watch Philo on your Smart TV by using a Roku device.
Connect your Roku device with your Samsung Smart Tv
Now reach the Home button of Roku. Go to the streaming channels area from the Home area.
Then, review all the apps, and if you didn't get the Philo app in it. Then, search for it. Use your keyboard and type the word 'Philo' in the search box.
Once you get the app, click on it to download and now install it on your Roku device.
You can go to the Philo app and enjoy streaming.
You will also get the Subscription page there. It highlights that its subscription cost is $20 per month. You can view up to 60+ channels of different categories.
4. Watch Philo on Samsung Smart TV by Using Firestick
Firestick is also a good alternative to watching Philo on Samsung TV. You can follow the steps given below to watch Philo on Samsung Smart TV by Using Firestick:
Turn on your Firestick and connect it to your Samsung TV.
Navigate the Philo app on the very fire page of Firestick's Home page.
You can use the keyboard to type the word Philo and enter it in the search bar.
So, following this procedure, you can easily get the Philo app on Firestick.
Simply launch the Philo app and Login or Signup into your account.
But you also have to take the subscription after the creation of your account.
5. Watch Philo on Samsung Smart TV by Using Chromecast
Easily you can Watch Philo on Samsung TV by using Chromecast. It is also one of the easy ways to watch Philo on Samsung Smart TV by using Chromecast. You can follow these simple steps to watch Philo:
Connect the Samsung Smart and Chromecast to each other.
Install the Google Home app on your Android device.
Open the Google Home app which you just downloaded on your android phone.
You need to follow the steps and set up your account.
Now, you can easily cast the Philo App on your Samsung Tv from your android phone and you can enjoy watching your favorite channels.
Is Philo available on Samsung TV?
No, the Philo app is not available on Samsung TV. But here is an alternative to Philo TV, you can watch Pluto TV instead of Philo. Simply just download and install the Pluto TV app on your Samsung smart TV and Pluto TV is easily accessible on Samsung smart TV. You can also use the application on Apple Airplay.
Easily broadcast Pluto TV on any device. Pluto TV is an installable app for Samsung smart TVs. You just have to sign up for your account and launch Pluto TV app on your Samsung Smart TV and you can enjoy Pluto TV by watching your favorite content on it.
You may also like:
Conclusion
In conclusion, Philo is a $25 monthly low-cost cable provider. It's not pre-installed on Samsung Smart TVs, but there are other ways to access it. Philo is a worthwhile subscription for high-quality video streaming at a low price because it offers two inexpensive pack options and excellent service.
Please feel free to ask any other questions you may have.
Thank you for reading, and be happy always!