Instagram reels are so popular nowadays, peoples love to watch and make Instagram reels. Some of these reels go viral over the internet and make you famous overnight. But do you also wanna make Instagram reels that go viral? Stay with us, I will tell you everything you wanna know about how to make perfect Instagram reels go viral.
I personally prefer to watch Instagram reels when I have nothing to do or I am getting bored. My Sister usually loves to make reels on Instagram and literally, her reels are going viral. One of her reels has gone viral which has over 1.3 million views and she's gone mad after seeing this.
When she started making reels, she had only 70+ followers, when her reels went viral, she gained about 5k+ followers.
Instagram become one of the best alternatives to TikTok. Even Instagram reels are more trending than Tiktok videos. Instagram is one of the most trending social media apps. The reel's duration can be up to 0 to 60 seconds.
You can use trending sounds and filters. These are short videos that you play to pass your time. It's a unique way to gain popularity and fame. It is an amazing way to convey your message in the form of a short video.
You can also communicate with the people and also get their responses on your reels. There are many advantages of sharing a reel, you can simply connect to millions of people through your short video. Your reels should be content, otherwise, they will not gain the kind of popularity you want from them. It's easy to make your Instagram reels viral
With the help of reels, you can get a number of followers. And if you gain followers in millions then you can also get a blue tick by Instagram which means that your account is verified. Instagram reels are like an addiction, once you start you can't stop yourself from watching them.
Instagram reels are launched to compete with the Tiktok app. But now reels are getting more trending than Tiktok videos. You can see the popularity of reels is getting higher day by day. Instagram has given great updates with amazing new features every time. But not everyone's reels are getting popular or getting viral. Now the question pops up in your mind, How to make those kinds of reels that go viral?
How to make your Instagram reels viral?
Your Instagram reels can also go viral but you have to use your mind on what type of reels people like on Instagram, Which reels are getting more likes, which sounds are trending, and many more things you have to pay attention to. You can also use some tips and tricks which will definitely help you to give the best results.
Reels can be of different categories like it may be funny content, couple content, selling content, review content, shopping content, and many more contents, you can get on Instagram. Viral videos are getting millions of likes, and comments, and people are sharing them too. Your videos can reach millions of views.
Here I am giving you some tips which will definitely give you the results and also helps you to gain followers. Followers will increase your popularity. You can use these tips to make your reels go viral on Instagram. Learn how to make viral videos on Instagram.
Public Profile helps you to make your Instagram reels viral
If you want your reel to get viral, make sure that your account is public, not private. What if your account is private? Private accounts have limited followers which you added, there will be no chance of your reel going viral. Because it will reach only the people that are following you.
Once you make your account public, the reel you post will reach many accounts or reel feed as soon as possible. Here are more chances for your reel to go viral and get likes and views in a heavy quantity.
Storytelling reel
To grab the attention of your audience, you have to tell them what they are watching. But you can not tell everyone by yourself, you have to tell everything through your video as you can't tell personally to everyone.
Make sure that you have to hook your audience within the first 3 seconds of the reel. Otherwise, the audience will skip to another reel and your reel will not get any kind of response. There will be no likes, no comments, and no sharing on your reel.
If you succeed in grabbing the attention of your audience then you can make the reels that will go viral and trending.
Perfect use of text in Instagram Reels
Literally, you can use text to get the people to know what you are showcasing in your short video or reel. Most people use it just to help the audience to understand what they will be going to get in the video.
You should use the text very smartly, or else it will not work accordingly. For example, if you are posting a reel that contains beautiful places, you can use the text "Most beautiful places to visit". It will definitely hit hard. And also these texts help you to go with the flow.
In simple words, these texts will help the audience to know what they are going to see in the reel. If the person finds those texts interesting then he will surely go watch what is in the video.
Category Of Instagram reels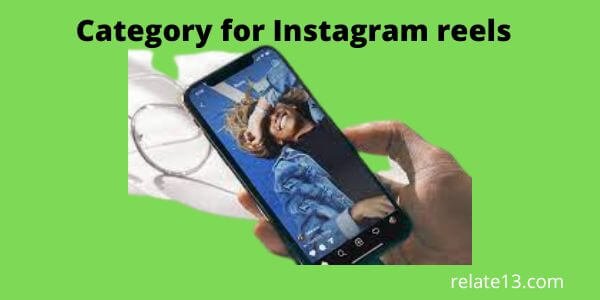 Your reel should contain a proper category like what kind of video it is. Make sure that your reel is giving a particular message, information, or teaching. It can be in any form funny, serious, or a short story. People love to share reels on their Instagram stories if they like the content. Do not copy others' content; it will not help your reel to get viral.
Usually, people don't like to see content that they have seen before. The audience always wants to watch or see something new every time. Your video should have content that is unique and the audience will love it.
Before posting any reel, think like you are a viewer. What will you love to see, and which type of reel do you prefer to watch? After that, you will get to know what content the audience likes. Then you can make a reel that is effective and the audience will like it. Post it.
Cover of reel
The cover image of your reel should be really attractive and beautifully designed. You can use different types of tools to make a perfect cover image for your reel.
If someone is coming to your profile and that person clicked on the reels option, then the first thing that the person will see is the reel's cover image.
If the cover image of the reel is attractive then that person is definitely going to watch the reel. Once that person likes the content, he will surely watch the other reels which are posted on your profile.
Consistently posting
You will get good results if you are posting your reels consistently. Posting continuously will help you to grow faster. If you want your reel to be viral then you have to post two reels per day. It will surely give you a better result. And also help you to gain more followers with a large number of likes and views on your reel too.
By posting reels in a flow, you can also get featured in the explore section of Instagram. Once you start getting followers, it will encourage you to work hard to make awesome reels. We all know that planning content that people like is not very easy so take your time and come up with unique content.
You may also like:
Final thoughts
This article is all about how to make your reels viral and what will help you to do that. If you also want more and more people to watch your video, then your video must contain that kind of stuff in it.
The easiest way to make your video viral then it should have content that the audience loves to watch. Not every video can get viral. But I am saying that it is impossible. It can be possible if you are doing proper work on it.
You can also use trending music on which you can make reels, also you can use hashtags and trending filters to make a video that will go viral.
I hope this content is helpful to you. I don't think that you are having any kind of queries. If you have, then you can add them in the comment section. Feel free to ask. Surely I am going to help you to solve your queries as soon as possible. Thank you!
Keep shining brighter!