Are you tired of plain and ordinary videos? Do you want to add some flair and creativity to your video content? Look no further! In this article, we will explore the top free video filter apps for both iOS and Android devices.
These apps offer a wide range of filters and effects that can transform your videos into stunning masterpieces. Whether you want to add vintage vibes, create a cinematic look, or experiment with artistic filters, these apps have got you covered.
Let's dive into the world of video filters and discover the perfect app to enhance your video content.
How Video Filter Apps Can help us
Video filter apps can be incredibly useful and fun tools for enhancing and customizing videos in various ways.
Here are some ways video filter apps can help us:
Enhancing Visual Appeal: Video filter apps allow you to apply various filters and effects to your videos, making them visually more appealing. You can adjust colors, brightness, contrast, and saturation to create a specific mood or style.
Adding Creativity: Filters can add a creative touch to your videos, transforming the overall look and feel. They can turn a simple video into an artistic masterpiece or give it a vintage, retro, or futuristic vibe.
Correcting Imperfections: Video filter apps often come with correction tools that allow you to fix minor imperfections in your videos, such as red-eye reduction, blemish removal, or lens distortion correction.
Branding and Marketing: If you're creating videos for your brand or business, video filter apps can help you maintain a consistent visual style across your content, reinforcing your brand identity.
Adding Text and Graphics: Some video filter apps include text and graphic overlay features, allowing you to add titles, subtitles, logos, or other elements to your videos.
Saving Time: Instead of manually editing videos on complex software, video filter apps provide one-click solutions for adding a polished and professional look to your videos without extensive editing skills.
Creating Special Effects: Video filter apps may include special effects like slow motion, time-lapse, glitch, or kaleidoscope effects, enabling you to add captivating visual elements to your videos.
Expressing Emotions: Different filters can convey various emotions and tones. Whether you want to express joy, nostalgia, or drama, filters can help evoke the desired emotional response from your audience.
Top 11 free video filter apps for your smartphone
Let's take a look at these best free video editing apps.
1. Inshot
Inshot allows you to edit videos as well as photos. It can be a great choice for you if you want to edit your videos for social media purposes.
When you use it in short it allows you to create the video in the frame size of IGTV, Tik Tok, and all the other dimensions. Many of the users already used short to add their videos as it is very easy to use.
Even a child can operate this application very nicely. You can easily import, trim, edit, and merge your videos using this application.
It also allows you to add filters, stickers, captions, emojis, etc. The users can also add music to their videos from their phones or use the different music/sound effects provided by the app.
The application is free to use but doesn't give you a lot of advanced features and even charges you to remove watermarks from the video you created. And it also shows ads.
You need to subscribe to the application to remove ads and watermarks and get more advanced features.
2. FilmoraGo
Wondershare FilmoraGo is a free video filter app that allows you to edit your videos with inbuilt themed filters and effects that makes your normal video look professional.
You can use this application on your Android or iPhone. It allows you to edit, trim, and create your videos but it does not allow multi-track editing.
All the application does not allow you to multitrack editing but it is still one of the most used applications for video editing.
Wondershare has recently launched its new version 6.0 which has more features and a better user interface. You can use many templates to edit your videos such as fashion, food, travel, etc.
If you want some of the advanced features of filters you need to purchase them otherwise this app is completely free to use to make your videos impressive.
3. KineMaster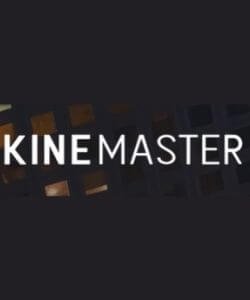 KineMaster is the application that fulfills all your advanced requirements for video editing. If you are a professional and want a video filter app for your smartphone this can be it.
As it allows high-end features such as blending modes, chroma-keying, audio mixing, etc.
You can edit and export your footage on your phone via a multilayer interface. And the best part is it is available for all kinds of Smartphones like iOS and Android.
You can trim your clips and layer them frame by frame. You can upload multi-layer videos, images, text as well as multi-track audio.
So basically this is the app that gives you all the advanced features you need, multi-track editing, and Precision control.
If you want more from this application you can go for Pro mode. And on the free version of this application, you will have watermarks on your videos.
4. Quik
Quik software is very platform friendly as it is available on iOS, Android, Windows, and macOS. And it is one of the most famous applications to edit your videos.
This software is a new name for the official GoPro app which was rebranded in March 2021. Using this app you can control your GoPro device and edit its footage.
If you have a GoPro with you and you love capturing videos this app is for you.
Quik gives the special feature of a horizon leveling editor by which you can change the angle of your scene to correct things.
It is very helpful when your camera isn't mounted in line with the Horizon. You can use music tracks to edit your videos.
The only issue is that older phones from companies like Huawei and Xiaomi do not support this application.
You can use this application free of cost but if you want some extra themes and filters you have to pay for them.
It is an app where you can Sync songs to footage and have a very good easy interface.
5. Adobe Premiere Rush
Adobe Premiere Rush is one of the best video editing apps to filter your videos. You can use this application on an iOS device, Android device, Windows, or Mac OS.
This application converts your videos to specific aspect ratios and quality levels which are required by the platform.
It is also the kind of application that is used by professionals to edit their videos.
This is a free application to use you can purchase its Pro mode if you want more advanced features. It gives you very useful export options and supports multi-track editing features.
6. WeVideo
WeVideo is the application that gives you total control over where your video editing such as text, transmission, motion effects, and special green screen effects to create a video with your creative imagination.
To create a professional video all you need to start creating your video is just by having a WeVideo application on your smartphone.
You are also given cloud storage so you can save your video editing in between and can resume later.
You can make in-app purchases if you want to exercise more features from the application.
The only issue is that the free version of this application gives you very limited functionality and also has watermarks on your videos.
Otherwise, it is very easy to use cloud storage video filtering apps.
7. Videoshop
Videoshop is another video editing app that is available for both the platforms Android and iOS.
It is an easy-to-use application that gives you a great platform for animating your videos using innovative features.
And perform all the basic video editing tasks like trimming, sound effects, text, transactions, inserting music, etc.
You can change the speed of your video, you can slow down, speed it up, create stop motion animations, or can even reverse it.
And if you want more features you can have a full exchange subscription.
8. Magisto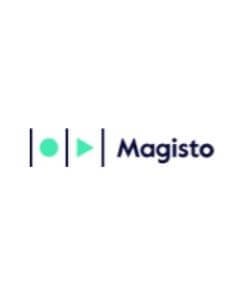 Magisto video editing app is using artificial intelligence to improve the videos. It gives you many features like stabilization, facial recognition, auto-cropping, etc.
And you can share your video on social media just with a single tap.
You can make in-app purchases if you want some specific feature or effects you can pay for. This application is available on Android and iOS
9. Funimate
If you are a youngster who wants to make your videos more Funimate is just the video filter app for you.
If you make your videos like a bedroom pop star this app will make your videos much more interesting.
You can find all the glitters, stylish text, filters, hearts, and sound effects to create the vibe.
The most fun part is that you can collaborate with your friends and create fun videos together while being apart.
In the app, purchases are also available to make your videos better.
10 Alive – Movie Maker
You must be familiar with short videos nowadays as it is kind of a trend in social media.
If you want to create your own short video Alive Movie Maker can be a very good video editing app for you as it allows you to create short videos up to 30 seconds long.
You can use animations, filters, customize text, stickers, and music to affect your videos while using this application.
This app is just for making your videos more fun it is not for professionally editing your videos. You can use this application on both the platforms Android and iOS.
11. InVideo
InVideo is an online video editor application that helps you to design and edit videos in an easy way.
You can edit any video which is in your media or you can also choose videos and music from the InVideo library to edit.
The video you built or edited can be a combination of a video gallery, power transactions, multiple layers, automated VOS, smart frames, and multilingual videos.
InVideo has inbuilt filters, effects, templates, stickers, tools, and many more to make your video stunning. It is a completely free platform where you can edit your video online.
All you have to do is log into InVideo free online video editor, edit your video using templates in other functionalities, and you're done.
Related Topics:
Conclusion
In conclusion, the world of video filter apps offers a plethora of options to add that extra touch of creativity and visual appeal to your videos. Whether you're an iOS or Android user, you can easily find free video filter apps that suit your needs and preferences. With these apps, you can transform your ordinary videos into extraordinary visual experiences by applying a wide range of filters, effects, and enhancements.
FAQs
What are video filter apps?
video filter apps are application that allows users to edit their normal video like professionals with the help of different features available in the app such as filters, visual effects, and many more.
Are video filter apps free?
On the App Store and Google Play Store, many video filter apps may be found for free. however, some of these apps offer extra capabilities that may call for a monthly fee or a one-time purchase.
Can I use a video filter app for basic editing?
Yes, you can use a video filter for basic editing as most video filter apps also offer basic editing features such as trimming, cropping, and merging videos.
Can you add a face filter to an existing video?
No, you cannot add a face filter to an existing video on the iPhone.
Can you use a filter on iPhone videos?
Yes, you can use filters on iPhone videos.