If you're a content creator or filmmaker, or simply enjoy adding immersive sound effects to your videos or projects, having access to a collection of high-quality sound effects is essential, luckily there are several free sound effect apps available for both Android and iOS devices that offer a wide range of sounds to enhance your creations.
Even if, you need the sound of crashing waves, a thunderstorm, or a creaking door, these apps have you covered. In this article, we will explore the best free sound effects apps for Android and iOS, providing you with a convenient and versatile way to find and use sound effects in your projects.
So, let's dive in and discover the top sound effects apps that will take your content to the next level.
11 Best Free Sound Effect Apps for Android/iOS in 2021
#1. Equalizer – Sound Effect Apps
It is an easy-to-use and powerful tool to use for your Android phone or tablet devices. It comes with a music equalizer with a bass booster, volume booster, and 3d virtualizer effects which improves the sound quality in the best way. Some of its key features are as follows:
24 preset sound effects
Five Bands Music Equalizer
Presets Reverb effect
Volume Boost
Bass boost effect
Virtualizer effect
Music visualization Spectrum
Quick to play music
Home screen Widgets
Bass booster for headphones
12 high-quality realistic themes
By using these different types of features you can edit your musical sound in a professional way and with the best sound quality.
It is available for both Android and ios.
#2. Cartoon sound effects – Sound Effect Apps
As you know from the name these apps are used for editing your voice like a cartoon character. In this app, there are 45 + sound voices that are available for you.
You can easily record your voice and make it sound funny. This app is available for both Android and ios.
#3. DJ Sound effects – Sound Effect Apps
It is very popular among youngsters to listen to DJ songs. And all the music released in the music industry is converted into DJ and remix song versions. That's a cool app for you if you loved DJs and also add these sound effects to your favorite music.
You can customize the effects as per your choice. There are so many DJ applications available for Android and ios you can use them according to you. Also if you want some more features you can go for some other editing software.
#4. 100 buttons sound effects
It is the best soundboard with 300 + music/ sound effects. It is a good app for fun and is used by kids, adults, a DJ, and GAMER, and you can use annoying sounds to surprise your friends, make noise, and much much more.
100 buttons of sound have an extensive library collection of 100s of sound quality sounds. It includes sounds like Joke drum, wah-wah, in-yo-face sucka, wolf howl, gong, jeep question, wtf, camera snap, and much more. Available for both Android and iOS.
#5. Scary sound effects – Sound Effect Apps
It is most commonly used for creating scary sound effects on your device. It is an easy-to-use app and Its ringtones will make you feel fear.
Scary sound effects is an application with a ghost sounds app and scary ringtones that bring the scariest, hair-raising sounds to prank your friends. It has a huge collection of horror voices that is best suited for Halloween pranks.
#6. Gunshot sound – Sound Effect Apps
It comes with many sounds like blasting, reloading pistols, shooting, and much more. It's a simple and amusing app mainly used by gamers.
They add many types of gunshot effects in their gaming video to make them more enjoyable and feel real.
#7. Brainwaves
You can use this app for peaceful meditation, stress healing, and soothing sleep cycle patterns by using the sound effects of binaural beats, Isochronic tones, and more sounds.
It includes many sounds for relaxation, sleep, meditation, anxiety, stress relief, a positive mind, confidence, self-realization, and many more. It's available for both Android and iOS.
#8. The whip sound – Sound Effect Apps
It is used to make inappropriate and embarrassing sounds. One of the best to make fun of is just to turn your smartphone into Big Bang Sheldon's whip.
Shake your phone to hear the sound of a whip. It's also available for both Ios as well as Android smartphones.
#9. Voice changer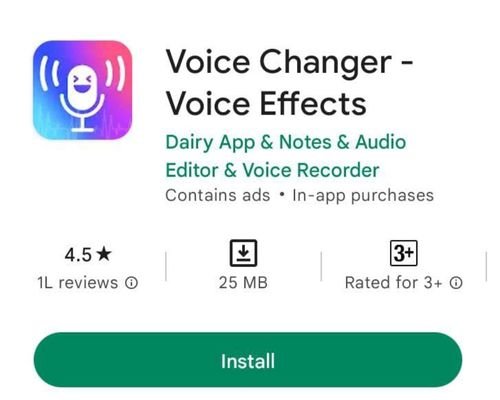 It is a 100 % free program and is very easy to use and can create awesome cool sound effects with it. Just record your voice in high-quality sound, or open music and apply effects.
This app supports a variety of sound effects you can customize and use custom parameters to get the best sound effects for you.
Singing and recording become faster with a voice changer. You can also set an alarm, notification tone, or ringtone with this app.
#10. iFart
It is a funny app that contains many fart sounds including dirty Raoul, wipe out and the brown mosquito plus features like Sneak attack, security fart, I'm feeling lucky, and many more. So download this app and enjoy making fart sounds.
#11. Finger Paint with Sounds
Finger Paint with Sounds is a great app for Android and iOS. Through this app, you can change your voice and easily add a variety of sounds to your voice also you can make many customizable as it comes with many more features.
You can also add background voice or external audio to this.
You May Also Like:
Conclusion
In conclusion, having access to a variety of sound effects can greatly enhance your creative projects and make them more engaging and immersive. With the best free sound effect apps for Android and iOS, you can easily find and use a wide range of high-quality sound effects to bring your videos, films, and other content to life. These apps provide a convenient and user-friendly platform for discovering and incorporating sound effects into your projects, whether you're a professional filmmaker or a hobbyist creator.
FAQs
What are sound effect apps?
Sound effect apps are mobile applications that provide users with a wide range of sound effects, such as musical instruments, animal sounds, nature sounds, and more.
Are sound effects apps free?
Many sound effects apps are free to download, but some may have in-app purchases or require a subscription to access all features.
Can I use sound effects apps for commercial purposes?
It depends on the terms and conditions of each app. Some apps may allow commercial use of their sound effects, while others may restrict it.
Are sound effects apps easy to use?
Most sound effect apps are designed to be user-friendly and easy to use, with simple navigation and intuitive controls.
Can I customize sound effects in these apps?
Yes, many sound effect apps allow users to customize and adjust various parameters of the sound effects, such as volume, pitch, and duration.