Today we will be looking at how you can delete your friends on Snapchat in masses. Sometimes being a gregarious or extroverted person can be too troublesome.
The reason why is plain and simple. Snapchat allows users to add friends of up to 6000. May you have overused your quick add feature on Snapchat and reached your limit. Once you have reached that limit you cannot add any new friends.
Although we all love the attention we receive from our friends. Especially when we build up the streaks with the people.
However, this comes with unwanted attention from strangers. This would bring dozens of snaps and messages.
A simple solution to get rid of such an issue is to delete friends. And how do you do this? We will show simply and decisively.
Tip To Remember:
Once you have deleted the friend from your Snapchat you can't have that friend on your friend list. Nor would you be able to talk to them. Delete only those you are unfamiliar with.
To make one thing clear, you cannot delete multiple friends together.
Is it possible to remove multiple friends on Snapchat?
Unfortunately, there is no such option or feature where you can delete or remove your unwanted friends just like you do with WhatsApp messages.
Sure you can delete your friends or remove them from your friend list on Snapchat.
But only by doing it manually. By removing them one by one.
And if some other articles claim that they can help you delete a mass amount of your friends in one go.
Then clearly it is bogus information. It is just clickbait for you to read further. It is better to stay away from such fake reports.
How to Delete or Remove Your friends from Snapchat?
Once you have decided that you don't want some XYZ person to be on your friend's list.
And you have deleted him or her as your friend. They can no longer have the ability to view your stories nor would they be able to message you.
So, let us learn the methods by which you can delete your unwanted friends. We will be looking at ways that would work for both android users and iOS users.
You can remove your friends in two ways on Snapchat.
Firstly, What you can do is remove friends from your friend list.
Secondly, is to remove friends from your chat list. So let's get started with both methods.
Technique 1: Removing Friends From The Friend List
This method works for both the android user and the apple user. So you can use this method without being bothered.
To remove your, unwanted friends, from your friend list, You need to follow up on the steps mentioned below:
Open your Snapchat on Android or iPhone.
Once you have opened your Snapchat. On the left side of your screen, you can see the "Profile icon" tap on it.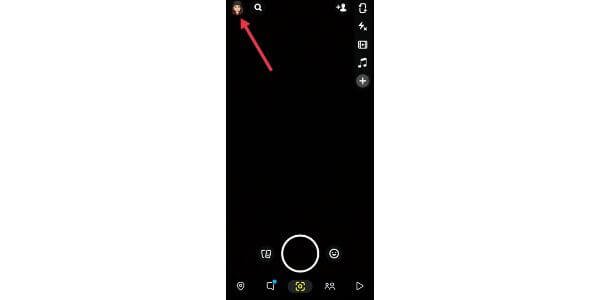 Once you have tapped on your profile icon. You would notice the bunch of options that click on "My Friends."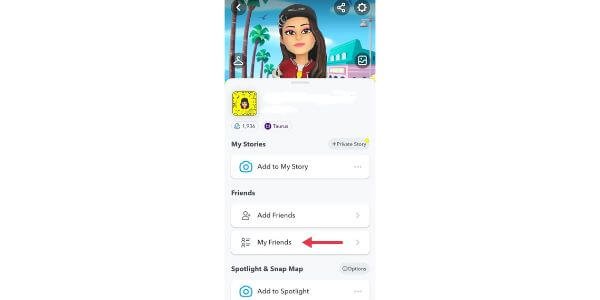 Now what you need to do is to type in the name of your friend you want to remove.
Next tap on their Snapchat username.
Click on the profile of your soon-to-be-removed friend.
Now there on the right side of your screen, you will notice the three dots, tap on the three dots.
Then, click on Manage friendship.
After that, you will notice three options with red highlights.
What you need to do is to tap on Remove Friend.
Verify again on Remove to confirm.
Now you have successfully managed to remove some unwanted friends.
Thus, this way you can remove the other uncalled friends from your friend list on Snapchat. Wasn't it easy? With no extra and complicated steps. You can now simply remove your friend from your friend list.
Now let us see in what other way you can remove or delete your friend.
Technique 2: Remove Friends From The Chat List
I am sure you are not satisfied with the above-mentioned method and you have come here to see what other way you can remove that unwanted friend.
Be my guest, the second and the simplest way to remove those friends is by deleting them from your chat list.
Do not worry, you don't need to chat with them to delete them.
So how does this work? Follow up on the below-mentioned steps and you would be good to go.
Open your Snapchat on android or iPhone.
Tap on the chat icon or swipe left to open up your chat.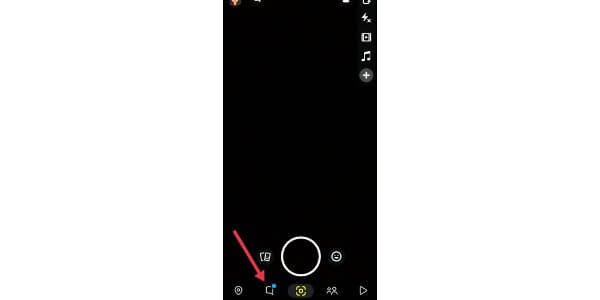 Now, look for your soon-to-be-deleted friend's name.
once you see their name, press long and the list will scroll up.
Now click on "Manage Friendship" and there tap on Remove Friend.
Again tap to verify to Remove.
Viola, you have successfully managed him or her to remove from your friend list.
How to block someone on Snapchat?
If you have a random friend who irritates you with lots of snaps and you want to block him or block someone then you can do it easily with simple steps.
There are also two methods to block someone on Snapchat, the first is a block from a friend list and the second is a block from a chat list.
Open the Snapchat.
Tap on your profile.
Scroll down and click on my friends.
Now, find the friend that you want to block by typing the name on the search box.
Tap on the Snapchat username.
Tap on the three dots.
Tap on Manage Friends.
Tap on Block in red highlight.
Tap on Block again to confirm.
You can use the second method as well. If you have a chat with that friend then all you need to do is just open your chat message list and find the chat of that friend, simply tap on that friend's profile and the remaining process is the same as above.
How to know how many friends you have on Snapchat?
If you don't know how many friends you have on your friend list on Snapchat then you can get to know them by tapping on My Friends.
There you will see the list of your friends because there you won't see the total number of your friends. You need to count by yourself.
Snapchat doesn't have inbuilt features to see all friends directly. You need to try these ways to check your friends.
You may also like:
Final Thoughts
In conclusion, removing undesired friends from Snapchat entails a systematic process in which each friend must be eliminated one at a time. Avoid clicking on any clickbait stories that promise to let you erase a lot of pals at once.
You have the option of removing friends from your chat list or friend list. Both approaches are simple to use and effective for iOS and Android users.
To find out how many friends you have on Snapchat, you need to count them yourself as there is no inbuilt feature to display the total number of friends.
We hope these tips have been helpful to you and have made your Snapchat experience a lot better!
FAQ'S
I have blocked someone on Snapchat, can I still see their sent messages?
No, after you have blocked someone you can't read or see those messages that person had sent it.
Because Snapchat wiped out the text automatically from the chat, it will disappear forever.
Can I still see someone's profile after I remove them from my friend list?
Yes, you can see their profile on Bitmoji. Even if their account is private but if they have a public account you can see their profile and stories.
How can I cease strangers from adding me on Snapchat?
To do this, click on the Profile icon.
Now, click on the Settings option, which is given in the top right corner of your screen.
In that, click on 'Contact Me"
There select 'Friends and Contacts
This way no stranger would be able to contact or add you.
Can you send a snap to someone who isn't your friend?
Yes, you can send a snap to an unknown person without adding them.
Only if, The recipient has set the privacy setting to get a snap from Everyone.
But your snap will be pending until that person adds you.
What does a Gray arrow mean on Snapchat?
The Blue arrow means your chat has been opened and the Gray arrow means the person you sent a friend request, to has not accepted your request yet.