It is indeed a good feeling to see a lot of Snapchat story viewers. But, sometimes we wish to see the Snapchat story without knowing them. Snapchat doesn't provide you with any such feature. But, there is a quick and easy way to View Someone's Snapchat Story without knowing them. In this article, you'll learn how to view Snapchat stories without knowing them.
There could be many reasons why you want to look at someone's story anonymously. Either it could be your friend who is fighting or your crush you are stalking or you wanna just do it for fun.
Since Snapchat is strict about its norms and restrictions, It's entertaining to break some of them. One of the best features it provided you with is no matter what type of snap you post, no one could take a screenshot or save it without you knowing.
While talking about why you want to do it, well there could be many reasons why you want to look at someone's story anonymously.
You can view Snapchat stories while your data connection is off or in airplane mode or you can view it through Discover mode snap map, with another account, friends account, third party apps, and extensions, every method is explained here.
We will discuss each one of the methods in detail. So relax, lay back, and read some best Snapchat story viewer's tips and hacks to view Snapchat stories without appearing in the viewer's list.
Brief View about Snapchat Stories
Snapchat stories are the bread and butter of Snapchat. It lets people know your daily activities through images and videos you upload to your profile.
Moreover, they only stay there for one day, which means 24 hours from the time you upload the story.
When posting stories, your friends can view the Snapchat story for 24 hours and it will disappear automatically.
A viewer's list will appear at the bottom of the story where you can view the name of your friends who view the story.
The article is all about how it can be treated and no one will know you view their story!
Simple Hacks to View Other's Snapchat stories Anonymously.
1. Use Airplane mode
This is an extremely easy way and you don't have to install any third-party apps or an extension to view the Snapchat story. Walk down through the steps to accomplish the task.
Launch the Snapchat app on your phone.
Move towards Snapchat stories by swiping left.
Refresh and wait until all the stories are loaded properly.
Now close the Snapchat app and turn off your cellular data or Wi-Fi whichever you are using.
Alternatively, you can turn on the airplane mode to ensure that you are not connected to the internet connection anyway.
Open the app and view the Snapchat story as many times as you want.
Your view has been recorded now but doesn't worry it hasn't been sent to the user until you turn on the internet connection.
So now when you enable your data your name will automatically appear on the viewers list so to avoid that don't enable your data for the next 24 hours until the snap-story disappears.
After 24 hours you can enable the data and the user can't see your view as the story would have vanished now.
If you can't be apart from the internet, we suggest you view the Snapchat story in the last hours so it will vanish real quick and you won't have to wait so much to enable the data.
Alternate way for not turning off the Internet
There is one more trick that you can use while watching the story using airplane mode.
After performing all the steps here are some additional steps you can use to enable the data for that time only.
After you have seen the Snap-story, without turning on the data, go to settings.
Click on installed app>snapchat.
At the bottom, click on clear cache.
This will clear the response of the viewed story from the app.
Close the app from the recent tab. Now, you can enable your data and no one can know that you have viewed their story.
2. Using Snap map
Snap map is a website where you can watch the story without having the Snapchat app on your smartphone.
This is the best track if you want to view someone's Snapchat story secretly using your login.
Discover the steps to view Snapchat stories on your Android device: –
Launch any web browser on your smartphone.
Go to the official snap map link by Snapchat.
A quick message box will prompt saying welcome to snap map.
Click on the Blue button saying browse the map.
A Search bar will catch your site when the snap map dashboard opens.
Type for any City or events you want to see. You can tell local people stories by tapping on the current location.
Grant access to your device and it will show you various red and blue color dots indicating the snaps by users on Snapchat stories.
It is a great way to view someone's story without even letting them know and you can watch any story of any place and know what's happening there.
I do it every time and it's extremely easy and fun.
3. Using the Snapchat Discover option
Snapchat Discover lets you get access to those people also who don't follow you and it is extremely easy to do.
The discover feature is a curated collection of the latest stories created by celebrities' websites are the user's influences and new agencies.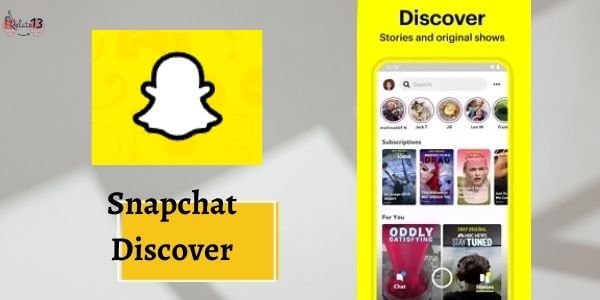 It lets you discover the stories which are set to the public. So get to the steps to access the Snapchat Discover feature.
Open the Snapchat app on your phone and swipe left to the home screen. This will take you to the discover window where you can swipe up until you find the story which you want.
If you find some story that you are interested in, tap on the profile to view it. Now Snapchat will offer you many options to either read the story or preview it.
You can add your unique content to the story by the options given at the top right.
If you are not into that story you can anytime swipe up or down to go back to the menu.
(swiping left will take you to the available Snapchat stories and if you swipe right you will return to the beginning of the list.)
If you are new to the window it will give you step-by-step instructions on how you can browse stories once you understand how it works you can easily browse through the stories you are selected.
This way you can view Snapchat stories of those users who you don't even follow. And with the huge number of followers, no one even knew you were there.
4. Other's accounts or friend's account
What will friends be for? Just ask your friends to lend their mobile phones to you for some time and you can view the story whoever you want to from their Snapchat account and they won't even know about it ;).
And if you don't want your friends to be involved, you can also create another Snapchat account anytime and view the story which you want to.
You can always view the profile of whomever you want by a secondary account. But it also involves a quirk that Snapchat needs your details to create a personal account.
While creating the account, Snapchat won't allow you to create another account with the same mobile number or mail address.
So keep another verified mobile number and mail address handy.
Ensure that you don't include a photo of yourself or your real name with your primary account.
Make it completely different from your primary real account unless they would find out who you are.
Also, another downside you may find is that the other person must accept your request once you add them. You can't force someone to accept a request.
Best Snapchat story viewers Apps to view other user's stories anonymously
Besides, you can also use some third-party apps to spy on others' stories.
There are some Apk and IPA extensions for android and iOS users respectively which you can install on your devices and view people's stories on Snapchat anonymously.
Quick tip; These apps permit to invade someone's privacy and it's kind of illegal to do so. Do it at your own risk.
We won't promote any third-party apps. Also, these apps record your personal information from your devices.
1. Snapchat Phantom/Snapchat++
Snapchat Phantom is the process of being fully updated to bypass Snapchat tweak detection.
Presently this is the only Snapchat tweak that works without triggering a connection error or ban!
Well talking about Phantom features, it keeps your snaps in the feet and marks read when you see fit.
There is a feature to disable the hold gesture to keep the snaps open. You can view someone's stories without even letting them know.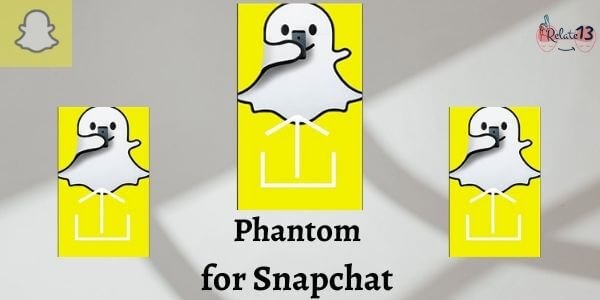 It is the best app to hide your identity while you can enjoy the view of someone's Snapchat story.
Phantom is a custom-made app that is compatible with both Android and IOS devices.
You can download the Snapchat Phantom Apk file by searching on google from any trusted site.
To activate Snapchat Phantom install the Apk or the IPA version of Snapchat Phantom and proceed with the given steps.
For Android
Install the APK extension of Snapchat++ on your Android.
Go to the login screen and fill in your credentials. When the login screen appears, tap on the three lines in the top right.
Tap Y on the fake save snaps option and now you can view someone's Snapchat story without letting the other person know.
That's all, it's extremely easy to use.
For iOS users
For all Apple users, you can install the IPA extension of Snapchat ++ and proceed with the steps given below;
Install the IP extension of Snapchat Phantom on your phone.
When the first screen appears, change all settings on Y mode, especially the fake Snapchat account.
You can view anyone's Snapchat story now and no one can find out it's you.
Snapchat++ gives you access to add multiple accounts and see or save anyone's snaps without letting them know.
The Snapchat Phantom app is a serene and straightforward app to use. It is completely free and you won't be triggered for viewing someone's story anonymously.
2. mSpy
mSpy is a great way to monitor Snapchat. It is one of the best parent-controlling apps that allow parents to see what their children are sending on Snapchat.
But what if you can use it for your use?
Using mSpy, no one can know that you are keeping in touch with all their activities on social media including viewing their stories.
It is a navigation control panel where you will know every detail of their account, who they are sending messages to, or their files.
Even deleted files do not vanish from Snapchat. You can always stay one step ahead by getting a Snapchat monitoring app like mSpy.
3. Snapchat spying with Spyzie
Generally, Spyzie is a phone tracker app to track calls, SMS locations, WhatsApp, and social media platforms. You can also use Spyzie to view others' stories and no one will know about it.
Spyzie shows you every little thing they do on Snapchat. You will get all the messages they send or receive on Snapchat.
Even if it is a deleted chat, you can still view it. All the contacts and the groups they interact with and every picture they share on Snapchat will be available to you through the Snapchat Spyzie.
It is available in just 3 simple steps. Sign up, configure, and start monitoring.
It's an amazing app to view Snapchat activities and they won't even know you came around.
It only supports the latest OS versions to make you blank.
4. Cocospy
You can capture the moments shared by others at any time by logging into the control panel.
Sneaking snaps with Cocospy can be a bit tricky as the moment will quickly disappear within the next 10 seconds of sharing.
However, if you know the Snapchat account password, it will not be the case.
With Cocospy, you can also read the conversations and the shared moments and streaks that Snapchat is famous for.
You don't even need to root or jailbreak your cell phone to use this app. It is compatible with both Android and IOS devices and safe to use.
Flexispy is one of the most advanced Snapchat tracking apps. Compared with Cocospy or mSpy it gives you some other features too.
The reason I have put this app lower on the list is that it is a bit expensive app where you have to spend a subscription charge to view extreme facilities.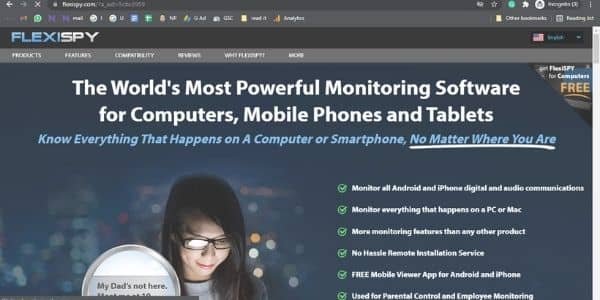 But when focusing on the main topic, it lets you freely view others' Snapchat stories, pictures, and other media shared through them.
It is compatible with all devices and besides subscription charges, it is way better than Cocospy and mSpy due to its catchy and fascinating interface.
When talking about Thetruthspy is used in various homes as a parental control app. It has lovely features and they are very easy to use.
Although it is not properly a Snapchat spying app, it is a great app for viewing Snapchat stories without even knowing them.
Besides, there are other phone spying apps also like SpymyFone, SpyFone Famisafe, Hoverwatch, iKeymonitor, XNSPY, Fonemonitor, Guest spy, Onespy which let you invade other people's phones, especially Snapchat, and look through their personal information and stories.
You can use these apps when you want to look through all the personal data of the user.
FAQ (frequently asked questions )
Can you view someone's private story?
No, it is not possible. You cannot view someone's story which has set the story mode on private. however, you can view other people's stories who set them in public view.
How to tell if someone viewed your Snapchat story more than once?
There is no way to find out how many times the viewers have seen your story. Snapchat doesn't offer any trick that helps you know if the story has been viewed multiple times or not.
Can you know if someone has taken a screenshot of your Snapchat story?
Yes, Snapchat offers users to see if someone has taken a screenshot of their story. Although Snapchat won't send you any notifications regarding the screenshot.
You will be able to see the number of Snapchat users who have taken a screenshot of your story in the "my story" section.
To find out, swipe up your Snapchat stories to see a list of Snapchat story viewers, and on the same page tap on the screenshot icon right to the viewer, an icon to see the names of the person who has taken a screenshot of your story.
Is it possible that Snapchat will Ban your account for using third-party apps?
Yes, Snapchat's policies clearly mention that for using any third-party apps Snapchat is not responsible for disappearing the account.
You may also Read:
Conclusion
This article explained different methods by which you can see someone's snapchat story anonymously. Enabling Airplane Mode to watch stories secretly is one of the easiest methods.
You should be more careful while using third party apps for this purpose as It is a kind of illegal work. However, it fully depends on you which hack you adopt to do this fun activity.
Do let me know if you have any queries regarding this. By the way, I already told you my favorite hack, what about yours?