Before Enable cookies on iPhone, first, you need to know what cookies are? And what are they used for?
The small text files are used to store some data by web browsers/web pages on your computer, phone, or wherever you are web surfing.
The trend of cookies was set as it was very helpful to store users' settings and preferences for the site you are browsing. This was very helpful as you don't need to start fresh every time you start using the website.
Cookies are used to store important information like from what country you're from, do you have an account on that site, or not. If you already have a customer there or have set some settings earlier it can get saved for the next time too.
Cookies also ask you to save some important information like IDs and passwords. That can create privacy and security issues for some customers. Although it is a good idea to leave cookies enabled to personalize and streamline your web browsing.
This will make your browsing experience better than before. Because of cookies, you don't have to enter the same information on a repetitive basis.
Allow cookies on iPhone
The iPhone allows you to take advantage of cookies. You can enable cookies on your iPhone by doing some simple steps.
Enable Cookies on iPhone(in safari)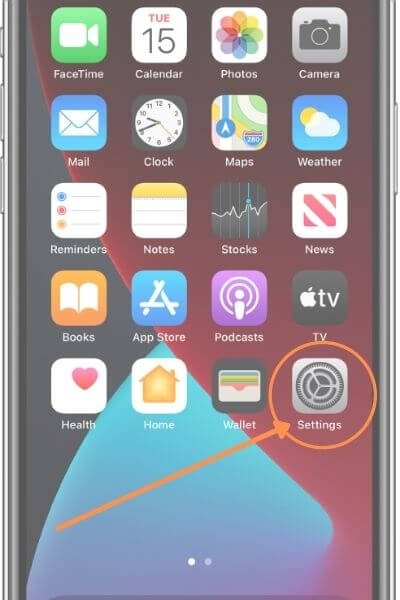 Scroll down and locate Safari.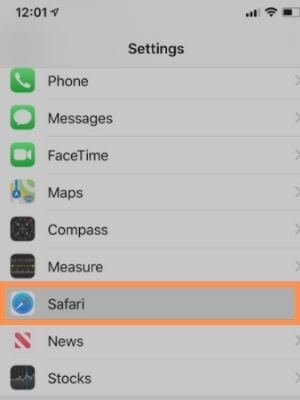 Click On "Block All Cookies" under Privacy & Security.
Now you have to choose whether you want to allow cookies always or just for the website you visit. Choose your option as per your choice "Always Allow" or "Allow from Websites I Visit".
If the above steps don't work you can also try these:
Under the Privacy and Security section, turn off "Prevent Cross-Site Tracking" by swiping the slider to the left.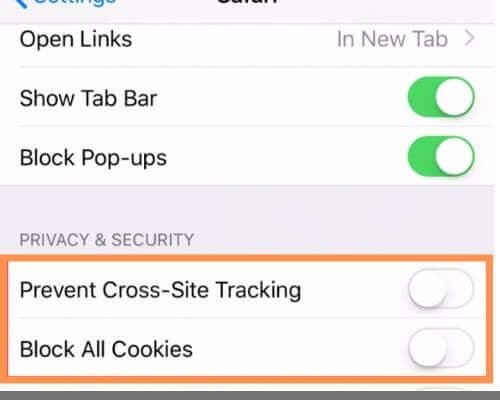 Make sure that "Block All Cookies" is turned off by swiping the slider to the left.
Read More: Why Does My iPhone Keep Restarting Itself?
Allow Cookies on different Web/Mobile Browsers
Here we provide you instructions to allow cookies on different browsers.
Mozilla Firefox (Mac)
Open the Firefox drop-down menu.
Choose Preferences.
Tap on Privacy.
Select the option 'Accept cookies from sites' under cookies.
Restart your browser to proceed if needed.
Safari (Mac):
Open the Safari drop-down menu.
Choose Preferences.
Tap on Privacy in the top panel.
Select the option 'Never' under 'Block cookies'.
Once you have finished using the site, please change the privacy setting back to always for security reasons.
Google Chrome (Mac):
Open on Settings in chrome preferences.
Now choose Show Advanced Settings.
Tap on Content Settings under privacy.
Make sure to uncheck "Block third-party cookies and site data."
You don't need to enable cookies with browsers like Firefox and Chrome, if you want to browse without cookies being stored on your phone, you should use the "Incognito" mode (in Chrome) or "Private" mode (in Firefox). Because in the main browser there is no way to turn off cookies.
Read More: How To Reset Network Settings On An iPhone?
Why Enable Cookies on My iPhone?
In today's era, we all are very focused on our privacy. And because of privacy and security issues, we choose not to use cookies. But we should not forget how useful cookies can be. We understand that privacy is our first consent at some places but, at most of the places, the use of cookies is very beneficial.
For example, as of today's internet users, we all have endless IDs on different platforms. And as regular human beings, we cannot remember all these IDs and more importantly their passwords. Cookies remember your login data for particular websites, so whenever you return to them you remain logged in.
You don't have to pressurize your brain into remembering the passwords which you are never going to. If we don't use cookies all we have to do is reset our password every single time we can't remember it.
The work of cookies doesn't end here. Cookies remember your settings for specific websites and domains and all other preferences of yours that you set the last time. This will save a lot of time of yours from those irritating pop-ups that keep asking you questions.
If you are an online shopper the best example for you will be a shopping cart of yours to understand the importance of cookies. As they store all the items you like with the help of cookies. In short, cookies are your stress reliever and time saver at the same time. This is the reason why you should allow cookies on iPhone.
Read More: How to Reset iPhone Back to Factory Setting?
Why are Cookies disabled
Cookies can be disabled by default, or because of the reason you did it in the past. As these cookies store information, you can choose to periodically delete the cookies. Here are some simple steps to delete the cookies: –
Open the Settings app.
Scroll down and locate Safari(Apple browser).
Click on Advanced.
Now choose Website Data.
Now you can slide individual website cookies to the left and tap Delete. This is the best option to choose when you are concerned about the privacy of some specific sites.
Choose to remove all the cookies from the phone by tapping Remove All Website Data if you want to delete all.
Click on Remove Now to confirm the deletion.
All the cookies currently stored on your iPhone will be erased.
Read More: 4 Ways to Restore Deleted Apps On iPhone
In the end:
Now you know what steps you need to follow if you want to allow cookies on your iPhone. And also who to do the same in other browsers. Enabling Cookies in your iPhone can help you a lot as it will store the information you need repetitively.
It will be best for you if you choose to enable the cookies for specific sites. This will keep both your interest as a priority, the privacy one and also storing important information. Hope you found the article helpful.
Keep reading, keep growing.