Looking for inspiration to write a perfect Instagram bio? Look no further! In this article, we've compiled over 100 Instagram bios ideas to help you create a profile that accurately reflects your personality, interests, and style.
Your Instagram bio is the first thing people see when they visit your profile, so it's important to make a good impression. Whether you're an aspiring influencer, a small business owner, or just someone who loves to share photos, your bio is a chance to showcase your unique voice and personality.
From funny and quirky to inspiring and motivational, we've got Instagram bio ideas for every type of user. We've also included tips on how to write a great bio, as well as some dos and don'ts to keep in mind.
To get more followers you can create a attractive Instagram profile by creating a good bio and a profile picture.
So, whether you're starting from scratch or looking to spruce up your existing bio, this article has everything you need to create a standout Instagram profile.
What is Instagram Bio?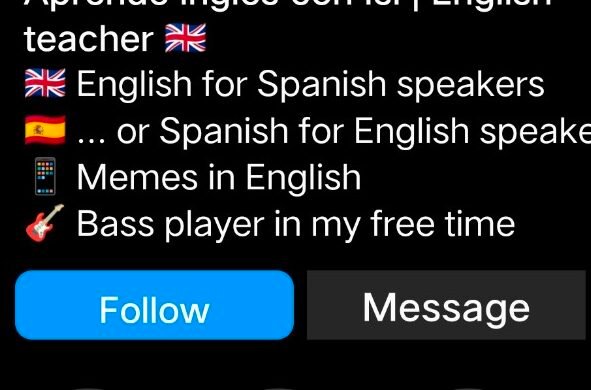 Instagram Bio is designed to tell the users who you are and what you are up to, Instagram Bio is used to describe yourself in just 150 characters.
Now in your mind, you might be thinking about how my Instagram Bio creates an impression on me and how it helps to attract my Instagram profile to the audience.
To know the answer to these questions let's directly introduce you to what is Bio with an example.
Bio is a document that represents yourself in words, with a limit of characters in it. Bio can not be over 150 characters (including space between the words).
You might have heard about Bio earlier because it is essential whenever you are representing yourself to the person who is viewing or stalking your profile.
Bio is used in all fields to know who you are and what you are up to.
Importance Of Your Instagram Bio
For jobs, brands, organizations, Businesses, and even marriages, we ask for a Bio before looking at the groom or Bride's profile picture to analyze if that bride or groom matches your preference.
The same in the job, you will not get the job, if you did not apply for it with a resume, it includes every detail, which is perfect for a job profile.
It is also helpful to find the right employee to analyze if that candidate is right for this job or not.
And even you might have heard before going to an interview to create a good and attractive CV so that employer can have a good impression on you.
Overall a Bio is a first and last impression about yourself because it describes you.
It works the same with an Instagram bio too, here you are introducing yourself to the world in a simple way like who you are and what you are. Based on your Bio one can identify you and discern whether to follow or not.
So if you want to increase popularity on Instagram or want to attain additional followers or want to entice more audiences then the only solution for these purposes is to create a thumb-stopping Bio for your Instagram profile.
Bio and DP both are visible to everyone. But, if you block someone that person can not view your profile even though you will not be there in the search result if that person is searching for you.
How to choose an attractive Instagram Bio?
Impressive and attractive Bio is a mixture of fonts, font styles, font colors, links, symbols, sentence formation, sentence alignment and designs, emojis, and overall bio-design.
Bio is located just below your profile picture so that everyone can read about you and if the stalkers like your profile, they started following you and get all your updates easily.
Before choosing an outstanding Bio for your Instagram profile, please consider the following factors to create a thumb-stopping and attractive Bio to gain more popularity and followers within the Instagram community and over the internet. It helps you to seek everyone's attention.
Tips to use in your Instagram Bio
Optimize your name
Describe your career
One line quote which illustrates your purpose
Add links to your bio
Share your contact information
Overall the Instagram bio needs to convey your brand personality and show your audience that they have come to the right place.
After reading your bio, people should understand what you do and why they should follow you, if you are a service provider, you have to describe your service in 150 characters.
Think of it as a 150-character business pitch. You want to speak directly to your target audience, make your profile stand out from competitors, and add a bit of personality to your bio.
1. Optimize your name:
What we mean to optimize your name is to write your name along with your profession so that users can find your profile from the search bar even if they don't know you.
This will help you to reach the right audience who are searching for an account with their profession from the search bar.
For example: When I was searching for a musician from the Instagram search bar and then I found all musician profiles that have their profession included i.e musician beside their name.
This is the trick you should use to get your profile on top of search results. This will help you to drive more traffic to your profile and people may follow.
This way you can increase your followers by optimizing your name along with your profession.
2. Describe your profession
Describe your profession in one line. Along with the main profession, you can add your job title and the company you own or work for or describe your areas of expertise.
This way people may know your complete skills, not just the profession you won.
When we say to describe your expertise it's like, for a software engineer the profession is a software developer and when we break his/her profession with the area of expertise like java | Python | Full Stack Developer then people may know him/her clearly that he/she is a full-stack developer in Java and Python languages.
This will help you to gain more followers and creates an impression on your profile.
For example: Look at Elon Musk Bio, he clearly mentioned his profession, job title, and the company he works for.
This will create an impression to the user who might be in a dilemma that he was just an entrepreneur but in actuality, he is more than that.
3. One line quote which describes your purpose
Describe your purpose in a way that people may understand what you are up to.
This will help to understand what is your overall purpose so that people may know you better.
One-liner quotes are the best at least they have their own Identity, it gives your bio, a special identity.
In the last example, Elon Musk has beautifully written his interest or purpose in one line and that line is "Do Unbelievable things" When we read this line we will understand that his interest or purpose is to do those things which are unbelievable or impossible for others.
Describing your interest or purpose in one line gives a unique strength to your profile so that people can determine whether to follow your profile or not.
4. Add Links to Your Bio
Add links to your Instagram bio to send people to your website or you might have a different goal in your mind that you want people to Like your Facebook page or sign up for your newsletter or any other social media page be it Twitter, Linked In, Youtube, Pinterest, etc.
This will help you to drive more traffic to your other pages and also creates awareness.
So do add links if you have any other social media pages or you can skip this factor if you don't have any other pages other than your Instagram profile.
You can also mention your other Instagram account (If you have another one).
5. Share your contact information
If you are an influencer, trainer, service provider, business owner, or any other professional who requires you to share a piece of contact information is the mobile number, email id, or support page.
Do share your contact information so that your followers can question or also enquire about your service or product.
If your account is not public and also you don't want to share your information, it's all up to you. Instagram will respect your privacy.
This will create a good end-to-end relationship between followers and profile owners and more chances are people can trust you or the product or service you provide.
Note: These factors are taken into consideration by examining popular personal, and professional Instagram profiles.
Most professional users use this method to attract and gain trust, followers, and popularity within the Instagram community.
Instagram Bio Tools
You can use tools to add creative text to your Bio and to design or use premade Bio, With the help of tools you literally became creative, tools just guide us in the creation of a perfect bio, that describes you.
Tools to create creative text:
There are multiple applications are available to create fancy text. You need to simply type your name or any other text to generate a fancy text.
Its that so simple that anyone can use it, these text generators are user-friendly.
Below are the applications to generate an impressive creative text:
1. Lingojam.com: With this application, you can generate your fancy text within a few sec. And also you can design your own font style if you would like to. After just copy and paste it to your Bio
like, i just simply type my name Khushi Gupta, and look at the text that i got, 𝕶𝖍𝖚𝖘𝖍𝖎 𝕲𝖚𝖕𝖙𝖆, ♖♟ кĦ𝕦ŜĤI Ꮆu𝕡Ŧ𝕒 🍮🐳, 🐡 ⋆ 🐣 🎀 𝒦𝒽𝓊𝓈𝒽𝒾 𝒢𝓊𝓅𝓉𝒶 🎀 🐣 ⋆ 🐡, Khµ§hï Gµþ†å, (っ◔◡◔)っ ♥ Khushi Gupta ♥, and many more.
2. Coolsymbol.com: This application is so simple and user-friendly. You just need to type your word and a creative font will be created for you within a few seconds and then copy the text and paste it into yours 🅘🅝🅢🅣🅐🅖🅡🅐🅜 🅑🅘🅞. This is also like Lingojam.com
If you would like to explore other applications then simply search for "creative text generator" from your web browser or search from your play store to download the app.
A tool to create a cool Instagram Bio:
There are many other apps available on the play store and app store. Out of which we have found one most rated application called "COOL BIOS".
You just need to open the store and search for "COOL BIOS". This application is rated 4.7 stars out of stars.
Cool Bios is known for the Best Insta Bio quotes with emojis to make your profile look more attractive. You can choose from multiple languages, you can share, copy or mark favorites, and also you can filter by gender.
To edit your Instagram Bio: Go to Instagram profile>Click on Edit Profile> and click on Bio to edit your bio.
Let's get some Bio ideas for my Instagram profile
Here are some unique examples of Instagram bios you can directly copy and paste
Funny Instagram Bios
I Wish My Parents 👪 Were Like Google. They Should Understand Me Even Before I Complete it.
I don't need a hairstylist ✂️. My pillow gives me a new style of hair every morning🌞!
People say nothing is impossible, but I do nothing every day.
If we are not meant to have might night snacks then why is there a light in the fridge?🕛🍩💡
Better to remain silent and be thought a fool than to speak out and remove all doubt. 🔕
My life is just like Rihanna's song Work Work Work and the rest of it, I can't understand.
Naturally introverted, selectively extroverted.
If I swallow magnets will I become attractive?
How can you face the problem if ur problem is your face? 😂
I learned from the mistakes of people whom I advised.
Was in a relationship, we broke up, now we don't see eye to eye. – To my once beloved Gym.
I live a very simple life. Just like quantum physics.
Want to see 50 Shades of Grey? You can see them under my eyes.
Never let anyone treat you like regular glue. You are filter glue.
Sometimes when I close my eyes I can't see.
Cool Instagram Bios
Everything is hard before it is easy.
I'm not crazy it is just that my reality is different than yours.
This senorita needs a margarita 🍶.
Some people like ads and just skip them.
Life is not fairytale if you lose your shoe at midnight that means you are drunk.
Knowledge is like underwater. It is useful to have it but not necessary to show it off.
I don't have grey hair I have wisdom highlights.
If you don't want a sarcastic answer then don't ask stupid questions.
Every woman is a doll, Now whether it is Barbie, Anabelle or Vodoo depends on the card you play.
The Roses are red, the sky is blue. I mind my own business why don't you?
I single as a dollar or but I'm not looking for a change.
Zombies eat brains. You are safe.
Rule #1 – If she asks about it, she knows about it. So don't lie about it.
I got trust issues because people got lying issues.
Words can lie. Actions don't.
One line Instagram Bios
Let the good times roll. 🥁
lost in my mind. 🦋
Vibing and thriving.
Stay Groovy🌈
Not my problem. ❤️
Clueless. 🌿☘
Black live matters.
No stalking. ⛔
This is a private account. ⛩
One day at a time. ⌚
Respect your mother earth. 🌐 🍃
Treat yourself like someone you love. 🧡❤💛
Creative Instagram Bios
NO WORDS, ONLY VIBES. ❣💕
Fiercely angelic. 😇 😈
It takes a fine mind to write "Fine Words"
You will only find me when you don't need me.
Just creating a live curiosity.
Creating a difference.
This might not interest you the way my posts are going to.
Create anything you want.
Can you pay little extra attention to yourself?
I am here to spread free positivity.
Instagram Bio Ideas for Girls
She never cared for a crown 👑. She only cared for the sword.
She is rare with real layers.
She is a fairy 🧚 vibing alone.
She needs no men. She is self-sufficient and self-dependent.
She shines so brightly that it burns their eyes.🌟 👀
Her storms are quiet, her love is wild.
Life is too long to cry for losers.
May God help you with your eyesight.
Instagram Bio Ideas for Boys
I would prefer to fail after a fight instead of fearing one.
The urge to win over my weaknesses wakes me daily
When I love there are no limits.
Dare to dream without fears
Creating a history, that many would willing to go through.
The Man with the Wings of Imagination
Crossed the darkest paths to reach this shiny street
Do not have regrets if you can't fix it, move on.
Blockers gonna block, haters gonna hate, and there is not a thing I am gonna regret.
Dancing in the light, I know I got it all.
Best Instagram Bio to Get Followers
If you follow me once you won't get to unfollow me.
Do you want followers, then follow me.
Click on follow and I will be sharing my posts with you
In my journey, you can help by hitting the follow button
Click on the link below and you will have one more reason to follow me
follow me now and you will get to witness the journey to the victory
Do you know you can follow me
Are you eager to become a part of my life, just hit follow
Follow me before falling for me
I might influence you with my story, follow to come along
Instagram Bios to express love
The wise man says only fools rush in, but I can't help falling in love with you. 😍 💘
Thank you for reminding me of what butterflies feel like. 👐
If I had a flower for every time I thought of you, then I would be walking in my garden forever. 🌸🙈
From the sun to the moon, from distant galaxies, and in every star. I constantly see you. 🌌 💫 👁️
Even my heart knows that I can't leave without you.
We fit like the perfect pair of gloves that were made for each other. 🧤 💕
Roses are red, Violet is blue. The boy I love loves me back too. 😍
Cute Instagram Bios
I think I'm worth every headache I give. 🤔 😁
Does running away for Monday count as cardio?
A sass a day keeps the basics away. 🌬
Check your ego amigo.
Face masks and chill. 👺
Business related Bio for Instagram
A perfect example of your dream coming true. 🌙
Working on the events/products that can help you value yourself.
Coming with something astonishing the world is ready for.
We are on a mission to inspire you all with our work.
Be unapologetically yourself and stay tuned with us.
Peace of mind is a luxury and we are willing to provide it.
The uniquely crafted business idea to connect you.
We work to create this _______ product to connect with you.
It's been minutes since you are here, now just follow us.
We are sharing the essence of our work with you.
Common Instagram Bios
Lifestyle | Health | Travel
Build time-saving applications
Real honor is nourishing others to grow
Leaving a bit of sparkle everywhere I go
Smart. Strong. Silly. Straight up class act.
Happiness never goes out of style
Risk-taker. Adventurer. Globetrotter. Living my dreams.
I was born to do exactly what I'm doing today
They call me Febreeze because I'm so fresh
Artists never retire, they withdraw instead
Strive not to be a success, but rather to be of value.
Two roads diverged in a wood, and I—I took the one less traveled by, And that has made all the difference.
Whatever the mind of man can conceive and believe, it can achieve.
The most difficult thing is the decision to act, the rest is merely tenacity.
The most common way people give up their power is by thinking they don't have any.
Every child is an artist. The problem is how to remain an artist once he grows up.
Either you run the day, or the day runs you.
The only person you are destined to become is the person you decide to be.
Best therapy sometimes is a drive and music
Music is the safe kind of high
Train your mind to be calm in every situation
Believe you can and you're halfway there
I am learning to love myself. It's the hardest thing I've ever done.
Start where you are. Use what you have. Do what you can.
Songs lyrics Instagram Bio.
Darling, I'm a nightmare dressed like a daydream.
If iI could do it all over again, I know I would go back to you. ❄🧿
Little do you know, I love you till the sun dies. 🔆
I'm dancing in the dark with you between my arms. 💪
And when you smile the whole world stops and stares for a while. 🌍 😊
I need somebody who can love me at my worst. No, I'm not perfect, but I hope you see my worth. 💘
You'll be the prince and I'll be the princess. It's a love story, baby, just say, "Yes".
My mama don't like you and she likes everyone.
Shayari Instagram Bio
Zindagi ki daud mein ek tum hi fursat mein go, Saalon phele jaisa dekha tha, aaj bhi bilkul waise hi ho.
Seh lu toh qayamant, keh du toh bagawat.
Jo maza talab mein hai woh haasil mein nahi.
Sabar kar aapna kissa nahi kahani hai.
Manzil milegi, bhatak kar hi sahi gumarah toh woh hain jo ghar se nikle hi nahi.
Mil jaye to shukar kar, na mile to sabar kar!
Taqdeer ka hi khel hai sab par khwahishein samajhti hi nahi.
Intezaar hi Intezaar hai, ishq bada pachida karobaar hai.
Movie names Instagram bio
The Godfather.
3 idiots.
Ek tha tiger.
Casablanca.
Beauty and the Beast. 
The Good, the Bad, and the Ugly.
life is beautiful.
Modern times.
City lights.
Paths of Glory.
The great dictator.
Joker.
Braveheart.
High and low.
House full.
Prem Ratan dhan payo.
You may also like:
Final Note:
To showcase your identity and gain more followers on Instagram, you should create an impressive and professional bio. The bio is 90% of the content that gets people to click the follow button.
Remember "First impression is the last impression".
In this article, we showed you the different bio ideas to create a perfect Instagram bio. If you still have any quarry then let us know in the comment box.