Bingeing on YouTube and you are watching your favorite television, out of nowhere your screen goes blank, and suddenly App not working. And you are unable to watch the climax part of your show. what a disaster it would be!
I bet you feel like someone has poured cold water on you. My friend, do not worry. I got your back. Today in this article we will be discussing how you can now fix when YouTube not working on your iPhone. You can overcome your trouble just by following these tips.
So, without further ado let us get started.
Here is, Why Is Your YouTube Not Working and how to Fix It
Here are some banal reasons why your YouTube has halted work. With that, we have provided the relevant solutions to your dilemma. To your back out or glitch issue.
Outdated software,
High Streaming quality,
Cache memory,
Network issues or Internet Problems,
Or software glitch.
Also, make sure to read our article about how to resolve video streaming issues on YouTube for iOS devices.
1. Something about video quality
First on our list is the reason probably why your YouTube has ceased to work is due to high video quality.
Sometimes, YouTube might not work is because of the quality setting of high resolution. So, you have set your video watching at high quality and this might cause some problems once you have overused your data.
So, if you have forgotten how to check whether you have set your setting to high-quality videos on YouTube follow up on this step.
SOLUTION
Open up your YouTube and click on 'Settings' on your iPhone. 
After that, go to 'Video quality preference".
Under that, you would have three options displayed on your screen.
firstly, you could go with (AUTO or HIGHER PICTURE QUALITY or DATA SAVER)
Select according to your data and you should be able to play your YouTube smoothly.
In addition, if you are unable to play videos with a high-quality setting, you can change quality settings to auto mode for a few seconds and then change it again for high quality. This will help you with watching YouTube in higher resolution.
2. Problem related to internet connections
If you are having this problem, then maybe the thing you were initially nitpicking on was not YouTube but your internet connection.
This type of issue is the most rampant one. And almost most people have faced such a situation. At times your network connection doesn't work or has a problem with reconnecting.
Especially, when you are streaming video on YouTube from your iPhone. To overcome this problem, try out the steps mentioned below.
SOLUTION
Go to 'Settings' on your iPhone.
From there click on 'General settings.'
Click on reset and then on reset network settings.
Don't worry! This will only erase your network preference details; you can enter them again to retrieve the data settings.
3. Check for updates
The third most frequent reason why your YouTube is not working is that the version you are using is outdated.
We often tend to forget to update our apps, and this might lead to operation problems.
SOLUTION
To kick off, the first thing you need to check is if the version you are using is the latest one or not. If not just follow up on these steps and you would be good to go.
Open up your App store and search for YouTube.
Once you have opened up your YouTube on the Apple store, if you are using the newest version of YouTube then the option of Update will not be shown on your screen if not then the update option would appear down next to uninstall.
Just click on update and once your update is downloaded, now you should not face any trouble with YouTube.
4. Check for an iOS update
Still, facing problems after you have updated your YouTube? Then this problem should be overcome by the next, mentioned steps.
The reason why your YouTube has stopped working may be due to your old version of the system on your devices.
It's been ages since, you last updated your system on your iPhone and this goes without saying, you might start facing problems with it.
Sometimes, the outdated version creates bugs in the app and makes your phone slow, and affects the app's performance.
So, the only permanent solution to the same is that you update your iOS version.
SOLUTION
Check for the system or IOS update from your Settings.
The latest version of IOS 16 is available in the market.
If you cannot find the IOS 16, it means it is still rolling out and the version will soon be available in your country.
5. Clear cache memory
Are you someone who tends to use or keep lots of apps on your iPhone? Then simply why your YouTube is not working is due to the Cache.
To solve your Cache-related problem just follow up on the mentioned steps below and you would be good to go.
SOLUTION
Hold the power button down until the iPhone slider to turn it off appears.
After that, hit and hold the Home button for 5 seconds to clear your cache.
Is your safari browser causing the trouble? Read How Do You Clear Cache On Safari?
6. Turn Wi-Fi off and airplane mode on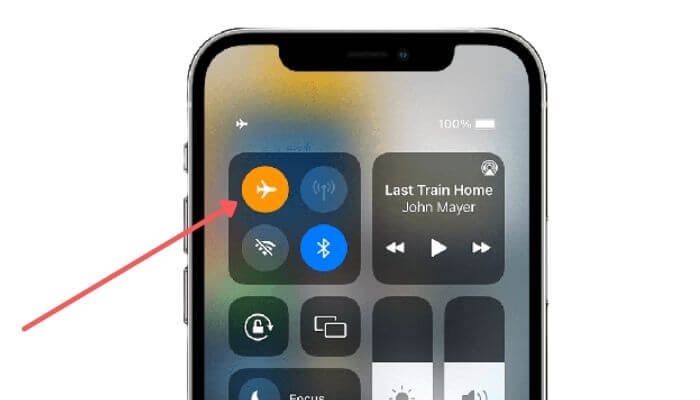 Still, you are enabled to fix your YouTube problem. In that scenario what you can do is try checking out your network connection again. Sometimes it's better to check your network connection again just to be sure.
SOLUTION
Turn off the Wi-Fi or Data.
Switch on your Airplane mode.
Once you have switched your iPhone to airplane mode then check Wi-Fi strength by using the "Network Status" option on the Network info screen.
Select Check on the network.
In that check your SSID.
Your network was changed.
7. Uninstall and reinstall YouTube
The last solution you can use to ensure the smooth running of your app is to reinstall it. All the major software issues and settings will be removed from the mobile system.
And when you reinstall it afterward, it will automatically be restored with the settings of your iPhone device.
If you're using premium YouTube software like Pro Tube, you may reinstall it for free if you're logged in with the same Apple ID you used when you first purchased it. When you uninstall an app, it removes all of the app's software and settings from your iPhone.
You may also like:
FINAL THOUGHTS
As we have seen, most of the problems commonly occur due to the settings and the internet connection.
If you are having problems, then follow up on the steps mentioned in the article, and it will help. For instance, using the reinstallation option, system update, and many more.
If nothing else helps, then you might need an external source help to get over this issue. But this sort of situation seldomly happens.
This is all about how to fix when YouTube not working on iPhone. I hope that now you can find that solution for yourself as well as those who are facing issues like those mentioned above.