Discover the top iOS hacking apps and tools that can help you uncover vulnerabilities and weaknesses in your iPhone or iPad. These tools are multitasking and can be very useful. Look at the detail of these Best Hacking tools for your iPhone in this guide here.
Want to customize your iOS device and have full control over it? Hacking and securing applications on iOS devices is your answer and this is the guide that you are looking for. There are many apps that we use daily and some of the apps are used for hacking purposes.
Hacking may be ethical or misleading sometimes. Whether it is an employer who wants to know what their employees are up to, a concerned parent looking for their wards' safety, or an engineer who wants to check the vulnerability of new iPhone gadgets.
Hacking is useful for many purposes, in the given guide we are going to tell you about the best hacking apps that will help you in completing your task. The guide is only meant for educational purposes. But first, let us know the importance of these hacking apps and tools.
Why do I need iOS Hacking Apps?
Well, this question is something that you already know the right answer otherwise you were not looking for this guide. There are always possibilities that you might not know everything these hacking tools can be used for.
These tools can be used for, cracking a WIFI password, Installing parental control to monitor your kid's online activities, Customizing your iOS device as you wish and reverse engineering, etc.
Before installing these hacking apps you need to jailbreak your device first, which is also known as rooting your device in android. Point to be noted, hacking an android phone is much easier than hacking an iPhone.
Many individuals who are interested in modifying their iPhones or in hacking/messing with them might be already aware of Cydia but if you don't know about it let's have some details.
Cydia – Know About it Before Starting
Cydia is an app store that you will be needing to hack and test your iPhone. It is an alternative app store for an iPhone or an iPad.
Many apps aren't available on the iOS app store and apple often rejects them for violating their terms of use.
You can install Cydia through the installer app/app tap. After installing Cydia, you will get access to many applications and tools which you will know further in this guide.
When you jailbreak your iPhone iPad or iPod Touch, the Cydia installer would be installed automatically by the jailbreak tool.
Cydia App Store comes with a bunch of Syria sources that include the best Boss ModMyi, zodTTD, and one from Saurik the developer of Cydia.
Once the jailbreaking is complete and you open the Cydia app store for the first time you would want to install your favorite tweaks and apps.
You may need to add more than 5 repositories to download all your favorite tweaks.
In some apps jailbreaking the iDevice is a prerequisite.
Now let's jump to the list you are most interested in for the best iOS hacking tools and applications:
My list of best iOS hacking apps for iPhone is:
iRET
mSpy
iWep PRO
Cocospy
Spybubble
Highster Mobile
Paraben DS
xSellize game hack
Myriam iOS Security App
Hellospy
1. iRET- iOS Reverse Engineering Tool Kit
The top contender in the list of iOS hacking devices is iRET, a reverse engineering toolkit that helps in learning reverse engineering.
It prevents users to consume time doing duplicate stuff. A pentester usually repeats specific commands consistently through examination of construction and proposition.
It basically requires python language. This toolkit is designed by ver code especially to automate the common tasks associated with iOS penetration testing.
Binary analysis using Otool, Reading database content using SQLite, dumping binary headers using class-dump z, reading log and list files, and Keychain analysis using keychain dumper. It also helps in creating, editing, and installing those tweaks.
2. mSpy
If you want to check your kid's routine, then this is the right app for you. We all know, that parents are always concerned with their child's safety in the first place.
With the mSpy hacking app, you can hack your wards' iPhones and check your child's phone details.
With this, you would have full control of your phone and you can check every bit of detail like messaging apps, call logs, Snapchat, Instagram, and even track location also.
The app is compatible with both ios and android devices. Parents can spy on their kid's activity after logging in.
The mSpy app transfers all the call recordings to the control panel. This is the perfect solution for parental control.
3. iWep PRO
Sometimes we got lucky to get a free wifi signal but most of the time there is always password-protected wifi shown in the list.
What if I tell you that you can now hack the wifi with a hacking app? The app is iWep PRO.
The app is seen as an app for cracking passwords protected with WEP security. The hacking application for iPhone has a user-friendly interface and it's painless to use.
iWebPRO is specially designed to crack passwords secured with WPA or WPA 2.
It is one of the top apps which is free and has access to various programming functions like – Cycript integration class dumps, automatic Jailbreak detection bypasses, automatic SSL certificate spinning bypasses, and also for tracing function calls.
4. Cocospy
Cocospy is one of the best hacking apps which offers stealth mode for iOS devices. The app is used by security professionals and ethical hackers to skim through the contact logs of the target person and also to monitor their social media activities including their access to text messages.
Get access to their location, their applications in the browser history, notes, and calendar to find their planned activities including important events.
It works directly through a web browser and does not need any other format to support it.
This app can be installed without rooting the device. It monitors the target from the web browser itself and also can check that target's location easily.
The app is compatible with all Apple devices running iOS 7 and up.
The hacker has access to call logs, media files, calendar events, contacts, and many more.
The app can be set up in minutes. Overall Cocospy is the complete Parental Control and employee monitoring utility for iOS.
5. Spybubble
The app gives you all that you are looking for. The app is compatible with all iOS and Android devices. The user does not need to jailbreak or root the device, and it is very easy to use.
This app gives you property details of the target's SMS, calls, social apps, GPS, etc.
The amazing thing is that it is 100% undetectable, The app can monitor the target's activities remotely. Plus it just takes five minutes to set up and you can create your account in three steps.
Then you can connect your account with the targeted device, and start tracking the target's device. Also, it works in stealth mode so you don't have to worry about security.
6. Highster Mobile
The Highster mobile app is one of the amazing apps. It offers the best hacking services for iPhones and other iOS devices.
Unlike other apps, you can send, receive, or even recover or delete messages. You can also track the phone calls – incoming or outgoing both targets. It offers stealth mode so you are not detectable at all.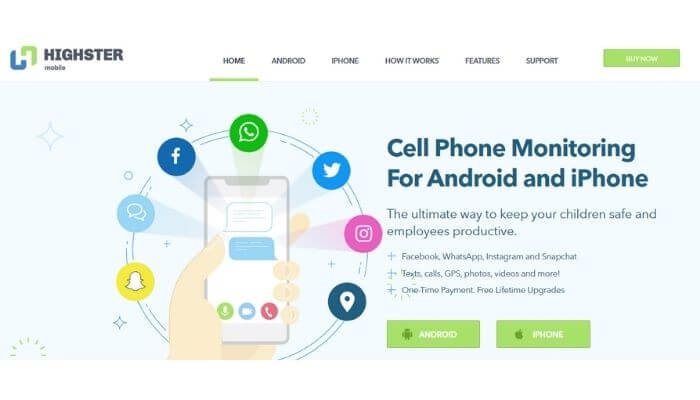 The device does not need any jailbreaking and it is fully compatible with all iOS and Apple devices, you can track other's locations with 100% precision.
It is the best app to recover data from your iOS device whether you lost it or from broken iPads or iPhones.
7. Paraben DS
Paraben DS is one of the best apps that performs logical and over-the-air acquisition of iOS devices. It can break into an encrypted backup to obtain and analyze backup. It synchronizes data and passwords from Apple iCloud.
One of the best features this app provides is that it can break passwords and decrypt iOS backups with GPU acceleration.
It can obtain synchronized data and personal information from Apple and Microsoft accounts for staff.
Its latest update enables the downloading of Skype conversation history files and metadata directly from the user's Microsoft account.
The app only takes minutes to download the entire conversation of an average Skype history.
8. xSellize game hack
This is the best app for all gamers who want to access paid games for free. You can break into the bank and download the paid games for free.
Many popular games are paid and you would love to use them but you don't want to pay.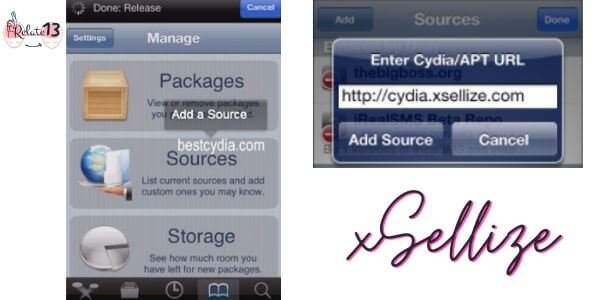 Now, you can hack the iOS device through the xSellize game hack. The app also offers several other functions for iOS. The app also offers anti-methods of swizzling.
9. Myriam iOS Security App
Myriam's iOS security app was initiated by GeoSnow with the sole purpose of learning newbie who wants to discover new challenges of hacking iOS devices.
This iOS app contains so much for learners to explore. The app offers so much like app data modification, app activation bypass, and jailbreak detention.
It is a vulnerable app with security challenges for a security researcher like you.
10. Hellospy
You don't need to be a developer to use this app as it doesn't require any special skills. The app contains everything in it, from GPS tracking to call monitoring or checking online activity.
This is a parental control tool that helps parents to check their children's online activity, call logs, social media accounts, chats, videos, etc.
The app also works as a business monitoring tool that helps the business owner supervise every detail of employee monitors.
Hellospys ratings in-app stores are hell. It boosts constantly and it is the best hacking app for monitoring others' activities.
You may also like:
Conclusion
This guide to the best hacking apps for iOS devices has everything that you are looking for. These are some of the best apps, you can use for learning reverse engineering and hacking iOS devices. Some of the apps mentioned above need to jailbreak the device and few are for free.
We hope you do not use these apps to violate someone's privacy, I suggest you use them for learning etiquette. Choose any of the apps of your preference and make full use of them.
For any queries, don't forget to mention them in the comment box.
FAQs:
Q1: What are iOS hacking apps and tools?
Ans: iOS hacking apps and tools are software programs designed to exploit vulnerabilities in the iOS operating system to gain unauthorized access to devices, data, or networks.
Q3: Are iOS hacking apps and tools legal?
Ans: Using iOS hacking apps and tools without the consent of the device owner is illegal and can result in severe legal consequences.
Q3: What are some popular iOS hacking apps and tools?
Ans: Some popular iOS hacking apps and tools include Cydia, iWep Pro, Metasploit, Burp Suite, and Nmap.
Q4: Can iOS devices be hacked without jailbreaking them?
Ans: It's difficult to hack iOS devices without jailbreaking them because the iOS operating system is designed to prevent unauthorized access to the device's internal files and functions.
Q5: How can I protect my iOS device from hacking?
Ans: You can protect your iOS device from hacking by keeping your device's software up to date, not jailbreaking your device, using a strong password, enabling two-factor authentication, and avoiding suspicious links and downloads.